Beijing and Taipei aren't talking, 'raising risk of military conflict'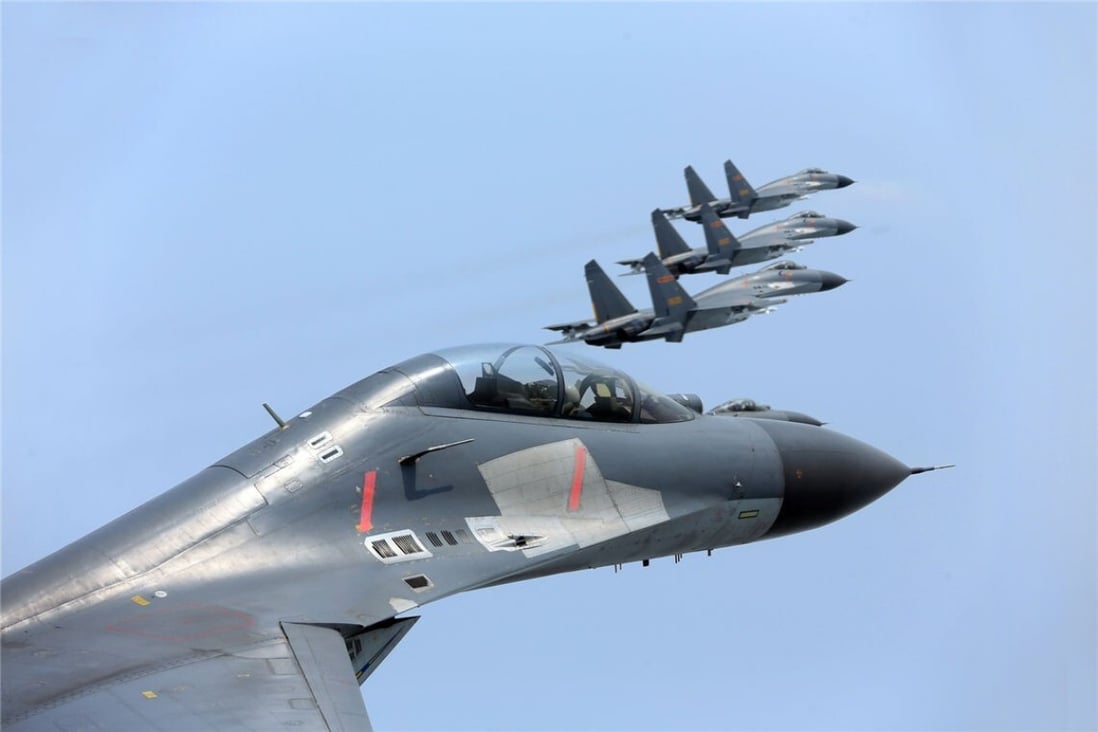 The lack of communication between Beijing and Taipei risks further escalation of tension across the Taiwan Strait, a mainland Chinese defence expert has warned.
Former People's Liberation Army researcher Zhang Tuosheng said that while dialogue channels between China and the United States gave the parties a "fairly strong" prospect of avoiding military conflict, there was a greater risk of conflict between Beijing and Taipei.
"Dialogue between the two sides has stopped for a long time, and they have not established any mechanism of military and security mutual trust," Zhang told an online forum on Saturday night.
A summary of his remarks was published on Monday by the Grandview Institution, a Beijing-based think tank he is associated with.
Months after Taiwanese President Tsai Ing-wen was elected in 2016, Beijing cut off a communication channel set up by the State Council's Taiwan Affairs Office and the island's Mainland Affairs Council in 2014.
Beijing said it took the action because Tsai stopped short of recognising the 1992 consensus, an understanding on both sides that there is "one China" but that each side has its own interpretation of what "China" means.
The warning from Zhang, a former researcher on strategic issues with the PLA National Defence University, came after a record 39 People's Liberation Army warplanes entered Taiwan's air defence identification zone on Saturday.
The defence ministry of the self-ruled island said it broke the previous record of 38 jets sent on Friday.
An earlier record was set in June, when 28 PLA warplanes were reported in the island's defence zone.
Then on Monday, the PLA went one step further – sending 52 warplanes, including 34 J-16 fighter jets, 12 H-6 bombers and 2 Su-30 fighter jets, to Taiwan's southwest air-defence zone, prompting the island's air force to scramble jets and deploy missiles to warn them off, according to Taiwan's defence ministry.
US State Department spokesman Ned Price said on Sunday that Washington was "very concerned" about the drills and that its commitment to Taiwan was "rock solid".
Zhang said the PLA's efforts were mainly intended to deter pro-independence forces and "acts of provocation".
"A number of actions involving PLA planes and ships near Taiwan and the timing of the combat drills near Taiwan in the last few years are all related to new provocations by the US and Taiwan," he said, adding that the military pressure had yielded "some good results".
"The Tsai Ing-wen government had to take an ambiguous stance without declaring independence of Taiwan."
In addition, Zhang said, even the administration of former US president Donald Trump administration had not abandoned the one-China principle and the White House under successor Joe Biden had not explicitly supported Taiwan independence.
He said that in the "worst-case scenario", the mainland's military preparations could prove to be "immensely powerful".
But there was a "strong willingness" between China and the US to avoid armed conflict and to strengthen "certain important crisis management mechanisms".
Quoting late Chinese leader Mao Zedong, Zhang said Beijing would be restrained in its actions.
"Mainland China has never forgotten about China-US crisis management when it conducted a military struggle against Taiwan," he said.
"Even when [Beijing and Taipei] were shelling each other in the 1950s, Chairman Mao had said 'only attack the Chiang [Kai-shek] ships – not the American ships'."