Cold, dry weather drives up flu cases amid Covid in Pune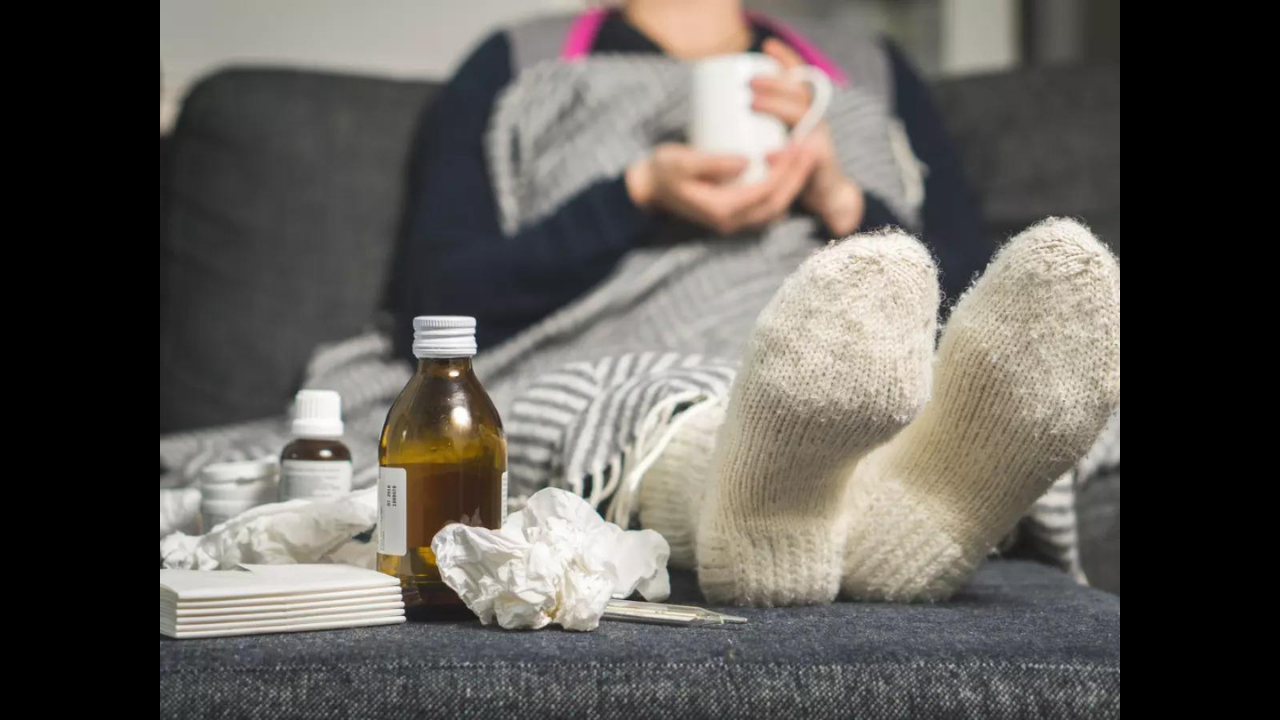 PUNE: A consistent difference in the city's day and night temperatures has triggered a surge in flu over the last few days, doctors have said.
Some of these flu cases go on to test positive for Covid as well, with mild to moderate symptoms, the doctors said, adding that many patients are coming in with weakened body states.
Weather may not have an outsized role in the spread of Covid-19; the matter is still under investigation. But studies show coronaviruses tend to generally survive longer in environments with low sunlight, decreased humidity and colder temperatures.
Lower temperatures often force people to spend more time indoors. This reduced access to sunlight can impede the body's fight against viruses in circulation.
Asenior Met official said, "Mornings have mostly been either hazy or overcast. The evenings too have been overcast. Some areas of the city even had light rainfall last week. So, weather conditions have been volatile and may have caused health issues. "
Physician Avinash Bhondwe said, "We have noticed a threefold increase in patients with extreme weakness, fever, runny nose and respiratory diseases since the last week of December.
Some tested positive for Covid with mild symptoms. Usually, we do not get patients in these numbers in January. But we have observed that the consistent temperature variations during the night and day have caused health issues for many in the city. "
On Friday, the Shivajinagar observatory recorded day temperature of 27. 1°C, which was below nor mal by 2. 5°C. The Lohegaon observatory recorded 26. 3°C, which was below the average by 3. 4°C. And the night temperature readings from Shivajinagar and Lohegaon were 13. 8°C and 14. 3°C — above normal by 2. 4°C and 2. 3°C, respectively.
Met officials said this meant the variations between day and night have not been much (mostly in the range of 10-14°C), which further suggested that people were not feeling the difference between night and day temperatures.
Such conditions can apply stress on the body. Bhondwe said, "People with weak bones due to the lack of calcium have pains. Blood circulation does not take place properly due to the cold. " Physician Prakash Mahajan said there has been a rise in the patients with upper respiratory tract infections.
He said that finding a difference between Covid and non-Covid patients was now almost impossible. "Most patients have sore throat, sneezing, stuffy nose and cough. Some patients first reported a dry cough that later tur ned wet. So giving the apt medication in this situation is a challenge for physicians. Adhering to Covid norms is key," he said.