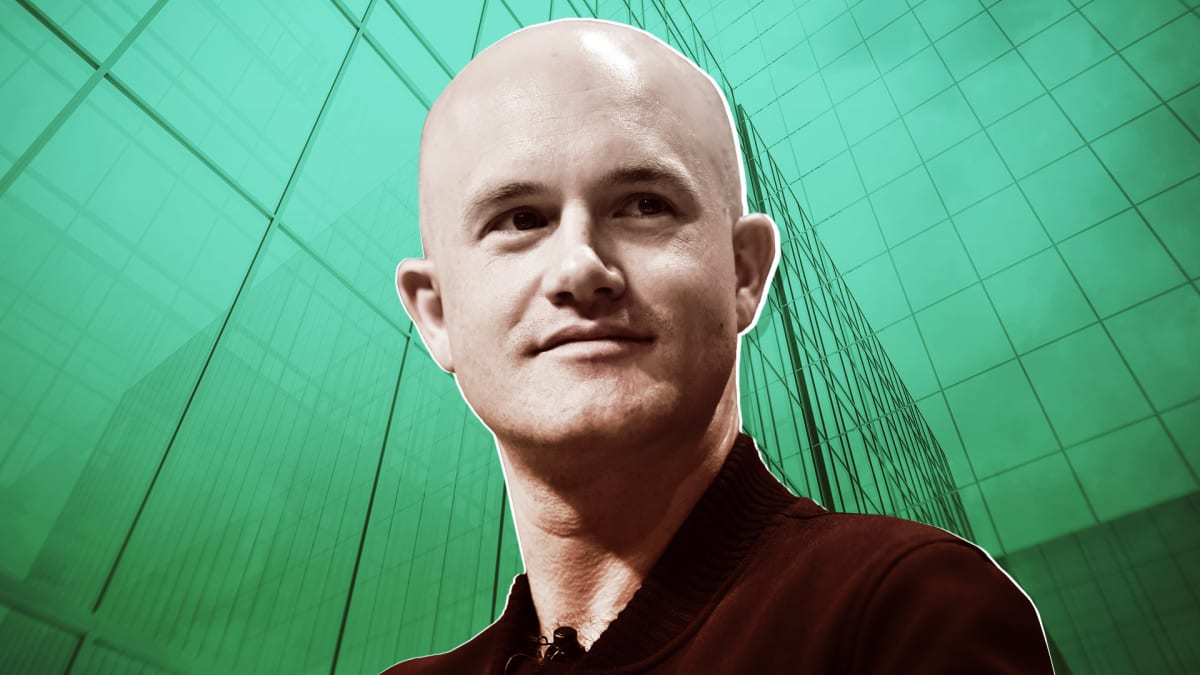 Coinbase Chief Executive Brian Armstrong does not mince words. 
Nearly two months after rival Sam Bankman-Fried's empire went bankrupt, he's just delivered a massive blow to what until recently was the institutional face of crypto.
Bankman-Fried's empire consisted of the FTX cryptocurrency exchange. Before its rout, it was the third largest cryptocurrency exchange based on volume after Binance and Coinbase. FTX last February was valued at around $32 billion.
Besides FTX, Bankman-Fried also founded Alameda Research, a hedge fund that also serves as a cryptocurrency trading platform for institutional investors. 
The two companies had to file for Chapter 11 bankruptcy on Nov. 11 after they were unable to meet the massive withdrawals of funds requested by their customers and investors.
Armstrong: 'Dark Times Weed Out Bad Companies'
The Department of Justice and the Securities and Exchange Commission have filed a series of civil and criminal charges including fraud and conspiracy to defraud FTX clients and investors.
"Bankman-Fried was orchestrating a massive, yearslong fraud, diverting billions of dollars of the trading platform's customer funds for his own personal benefit and to help grow his crypto empire," the SEC alleges in its civil complaint.
Bankman-Fried, known in the crypto space by his initials, SBF, was extradited to the U.S. on Dec. 21 by the authorities of the Bahamas, where he lived and where FTX is headquartered. 
He was released after his parents, both law professors at Stanford University, signed a $250 million recognizance bond pledging their California home as collateral. Two other friends with significant assets also signed, according to news reports.
During a Jan. 3 hearing in U.S. District Court in New York, Bankman-Fried pleaded not guilty to the charges against him. Bankman-Fried's trial is scheduled for Oct. 8. 
Like many in the crypto industry, Coinbase's Armstrong appears persuaded that Bankman-Fried is guilty. 
"In 2022, the crypto market trended downwards along with the broader macroeconomy," he wrote to Coinbase employees on January to announce a new wave of layoffs. "We also saw the fallout from unscrupulous actors in the industry, and there could still be further contagion."
"Dark times also weed out bad companies, as we're seeing right now. But those of us who believe in crypto will keep building great products and increasing economic freedom in the world."
Armstrong Stays Optimistic About Crypto Future
Unlike FTX, Coinbase (COIN) is a public company. This means that it is more transparent, particularly vis-à-vis investors, and is closely monitored by regulators, including the SEC. 
The company's books are also published at the end of each quarter, which enables everyone to examine them closely and get a good idea of ​​the health of the platform. 
This was not the case of FTX, which was a private company. The fallen crypto exchange did not have to open its books to investors or anyone else. As a result, investors and customers had to believe everything its leaders wanted to tell them. 
After these blows against Bankman-Fried and his empire, Armstrong wants to be optimistic about the future of the crypto industry, which has been weakened by repeated scandals.
"Despite everything we've been through as a company and an industry, I'm still optimistic about our future and the future of crypto," he wrote. 
"Progress doesn't always happen in a straight line, and sometimes it can feel like we're taking two steps forward and one step back.
"But just like we saw with the internet, the most important companies not only survive but thrive during down markets by being rigorous with cost management, and continuing to build innovative products."
Coinbase has, in less than a year, cut 38% of its workforce, or nearly 2,000 people. The company saw its stock plummet: When it went public in April 2021, Coinbase stock had risen to $341. It is currently trading around $43, a fall of 88% in less than two years.