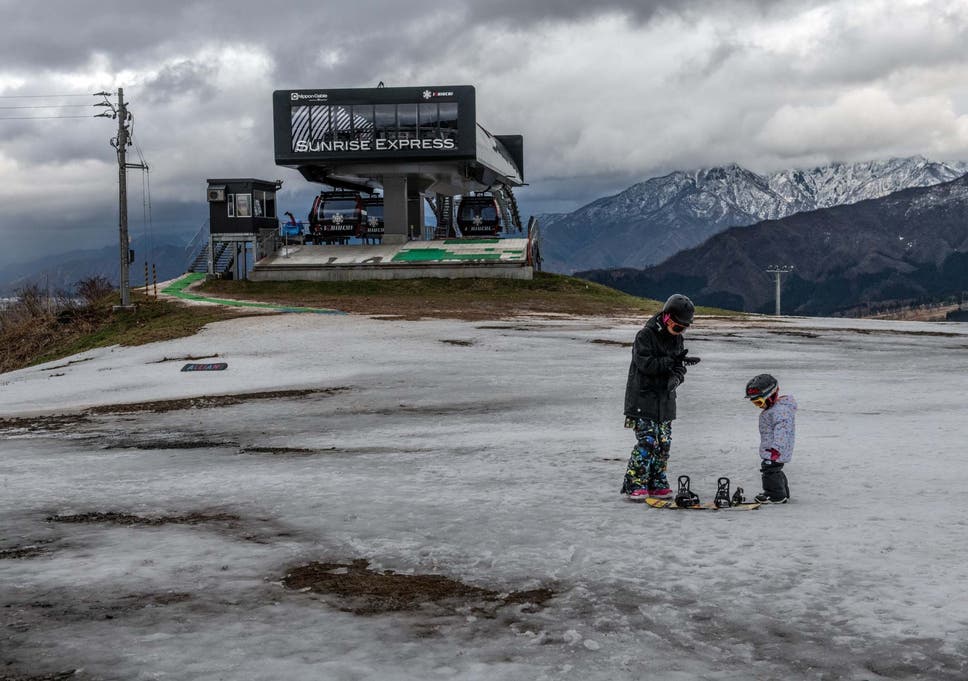 It is unseasonably warm. In Europe, winter sports enthusiasts and reindeer herders are among the humans missing the snow and ice, while further north, animals such as polar bears, seals and walruses are seeing their habitats melt away.
Last month the global temperature was warmer than any previous January on record, according to the European Union's CopernicusClimate Change Service.
Temperatures in Europe were 0.2C higher than the previous warmest January for the continent – recorded in 2007, and it has been 3.1C warmer than the average January in the period 1981-2010. 
But in some areas the difference was more extreme. Average temperatures were especially high over swathes of northeastern Europe, from Norway, across Sweden and Finland to Russia, where some areas experienced temperatures more than 6C above the 1981-2010 January average.
Norway recorded its hottest January day since records began, with a reading of 19C – more than 25C above the monthly average – measured in the village of Sunndalsora, which is around 250 miles north of Oslo.
The summery temperatures reportedly prompted swimming in normally ice-covered fjords, and people walked through streets in shorts and t-shirts during a time of the year when they might otherwise expect to be skiing.
The month was the second warmest since 1900 for the country as a whole.
Weather stations in central and southern Finland also recorded their warmest January in the period since at least 1961, according to Copernicus.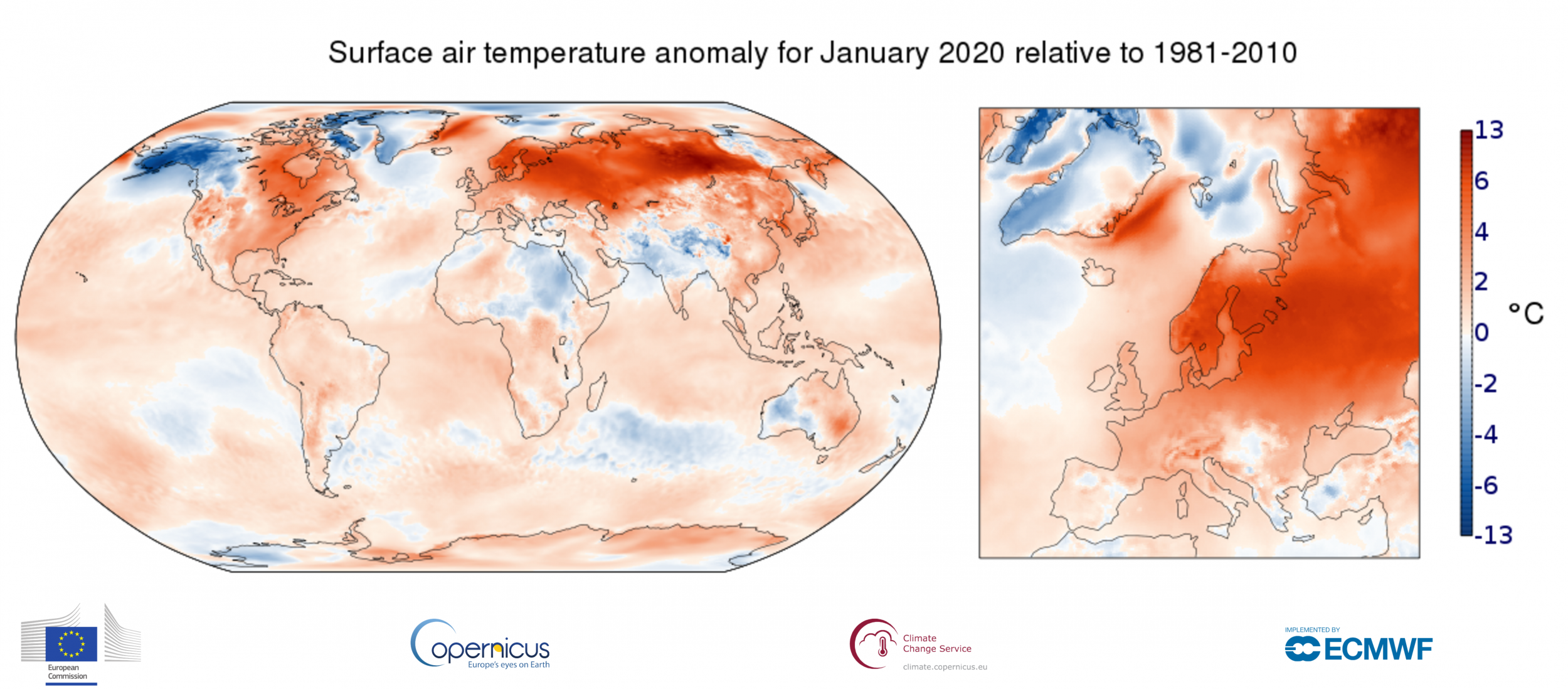 "Exceptional above-average temperatures were not confined to Europe, but extended over almost all of Russia," Copernicus said in a statement.
"Temperatures were also much above average over most of the USA and eastern Canada, over Japan and parts of eastern China and Southeast Asia, over the state of New South Wales in Australia and over parts of Antarctica."
But in some areas there was colder weather, and even larger amounts of sea ice than in recent years – though less in other areas.
"Temperatures were substantially below average over Alaska and north-western Canada, and over Baffin and Ellesmere Islands in north-eastern Canada," Copernicus said. 
"It was also colder than average, but to a lesser degree, over several other regions." 
The organisation added: "Rather unusually for recent years, they were also below normal over parts of the Svalbard archipelago and over the Barents Sea to the east, where sea-ice extent  was close to its 1981-2010 average. 
"Warmer than average temperatures east of Greenland extending to the north-west of Svalbard coincide with below-average sea-ice cover there."
Copernicus uses billions of measurements from satellites, ships, aircraft and weather stations across the planet to publish monthly climate updates. 
The organisation reported last month that 2019 was the second hottest year on record, after 2016, and said the last five years on Earth have been hotter than at any time since the industrial revolution began just 200 years ago.