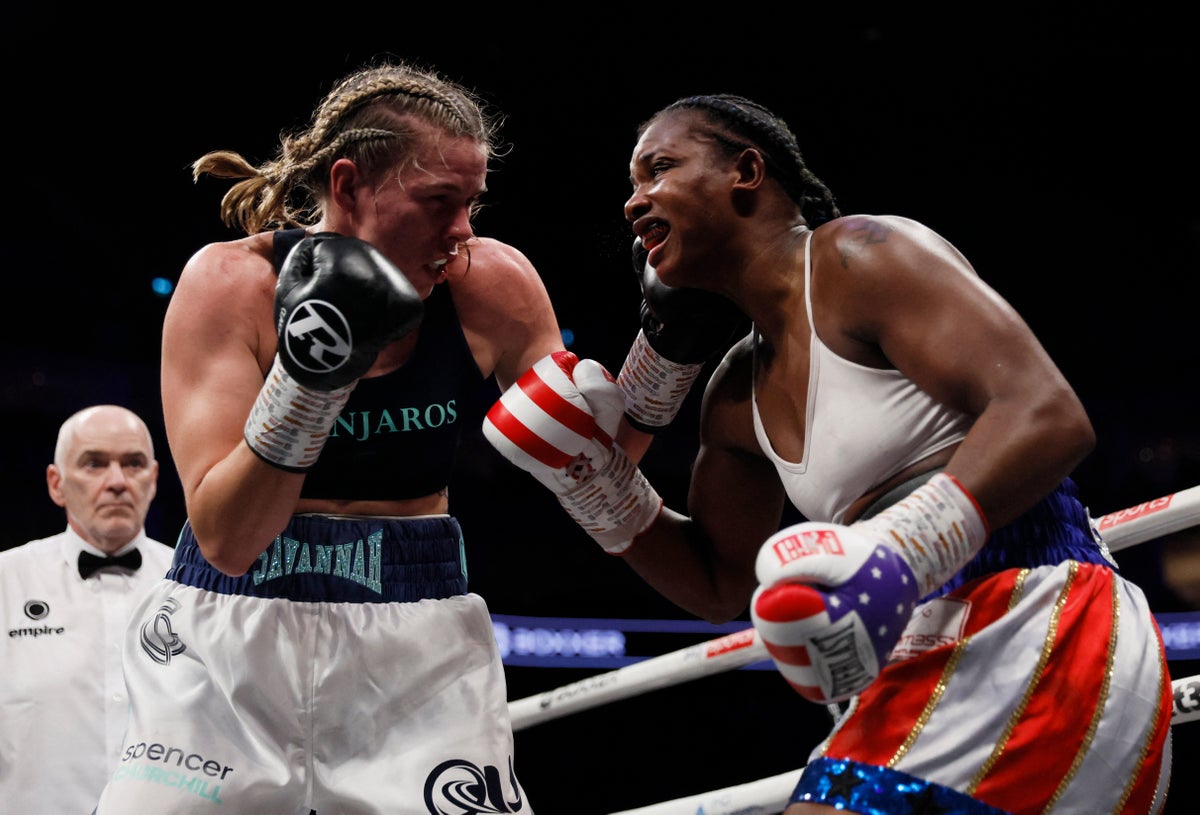 Shields shows middle fingers to Marshall fans at London weigh-in
On a historic night for women's boxing it was Claressa Shields whose stardom elevated further after outpointing a gutsy Savannah Marshall to emerge as the undisputed middleweight world champion.
The fight ignited immediately, cashing in the hype to satisfy an expectant crowd at a sold out O2 Arena in London, with both women, entering the night unbeaten, exchanging a series of vicious combinations. Exhilarating throughout, Shields' hardened shell was decisive, demonstrating real class to weather a storm as the Briton, roared on by her fans, routinely trapped the GWOAT on the ropes.
But Shields' savviness and serenity in the eye of the storm proved decisive, firing off pinpoint counters to snatch a unanimous decision and write a new chapter to women's boxing.
"I did what I do in training and I got the job done. I want to thank Savannah Marshall - it was a special night for women's boxing and I think it was fight of the year.
"[Savannah] is a tough competitor, hard fighter and has endurance but I am the better fighter. I feel like I am 2-0 against her as I don't think I lost in the amateurs but you can say we are 1-1. I know I did the most work today.
"There was a rematch clause if there was a controversial decision but it was unanimous. If that's what the fans want then that's what we are going to to do."