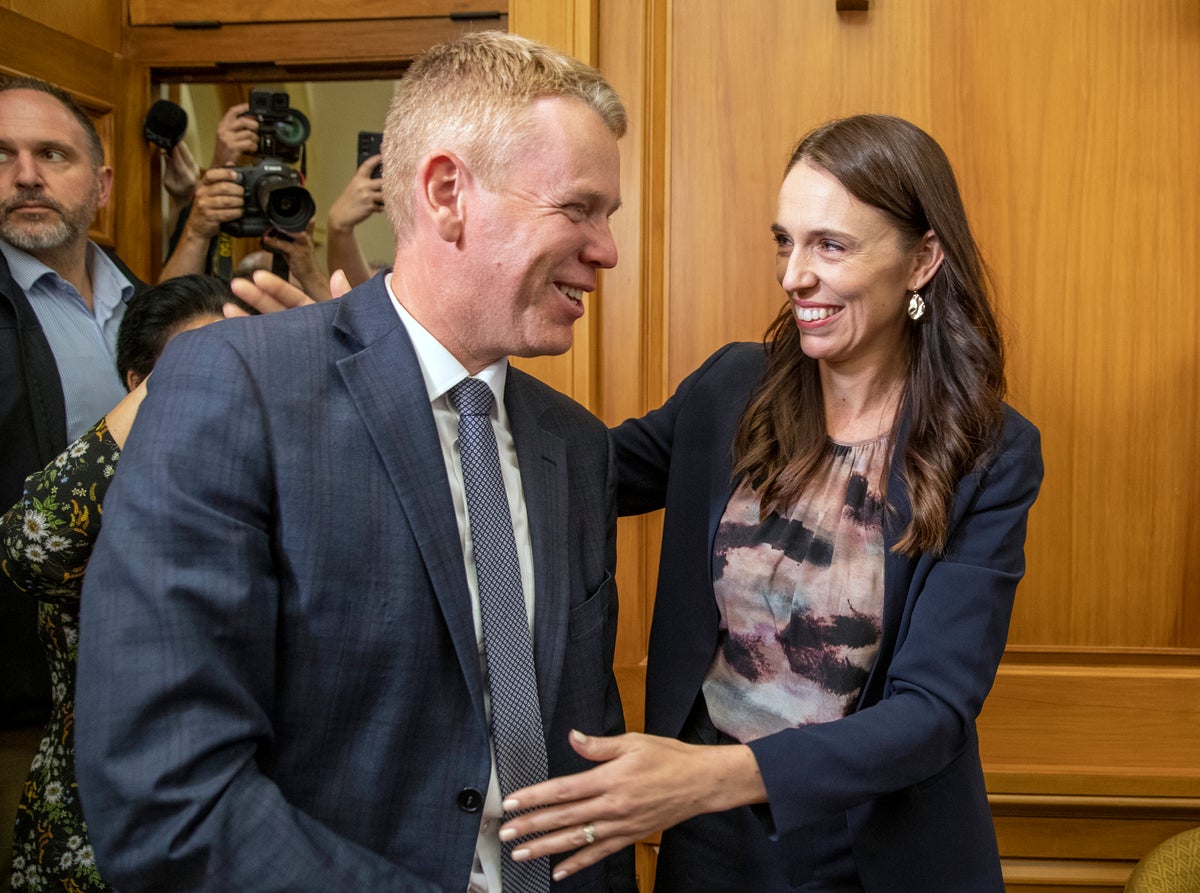 Chris Hipkins has been confirmed as New Zealand's next prime minister after he was unanimously voted in by his party as Jacinda Ardern's successor, just a few days after her shock resignation.
On Sunday, the 64 MPs of the ruling Labour Party voted in favour of Mr Hipkins, who was the only nominee to replace Ms Ardern. The two walked side-by-side through the halls of parliament before the caucus vote, which was largely a formality.
Mr Hipkins, who will be officially sworn into his new role on Wednesday, used his first speech after the vote to thank his "very good friend" Ms Ardern for her leadership and criticise the misogynist abuse, threats and vitriol she faced during her tenure.
"Jacinda's leadership has been an inspiration to women and girls everywhere. But it's also been a reminder that we've got a way to go when it comes to ensuring that women in leadership receive the same respect as their male counterparts," he said.
"The way Jacinda has been treated, particularly by some segments of our society – and they are a small minority – has been utterly abhorrent.
"We as men have a responsibility to speak up about that," he said. "We often leave it to women to say 'this isn't OK, and I don't feel OK about that,' and many women don't feel comfortable talking in that way. So I think we as men have a responsibility to call it out when we see it."
Upon entering the parliament for the vote, the pair embraced and the two were met with applause.
The outgoing prime minister's last engagements as the leader of the country will be on Tuesday.
Mr Hipkins is the country's education minister, as well as a longtime friend and political ally of Ms Ardern.
Ms Ardern served as the prime minister for five years before announcing her surprise resignation on Thursday, saying she had "no more in the tank" to lead the country. New Zealand is set to go to fresh general elections this October.
In his speech, Mr Hipkins said: "I take on this job at a challenging time for New Zealanders.
"Covid-19 and the global pandemic created a health crisis, and now it's created an economic one – and that's where my government's focus will be.
"Our focus will be on the right now, on the bread and butter issues that people care about. Some people, many people are hurting at the moment, and I want them to know that we are on their side."
Ms Ardern and her party's popularity have taken a hit in the past year as Kiwis suffered high inflation rates and the rising cost of living.
Addressing these issues, Mr Hipkins promised "strong clarity, sense of purpose and priority to helping New Zealanders through these tough economic times".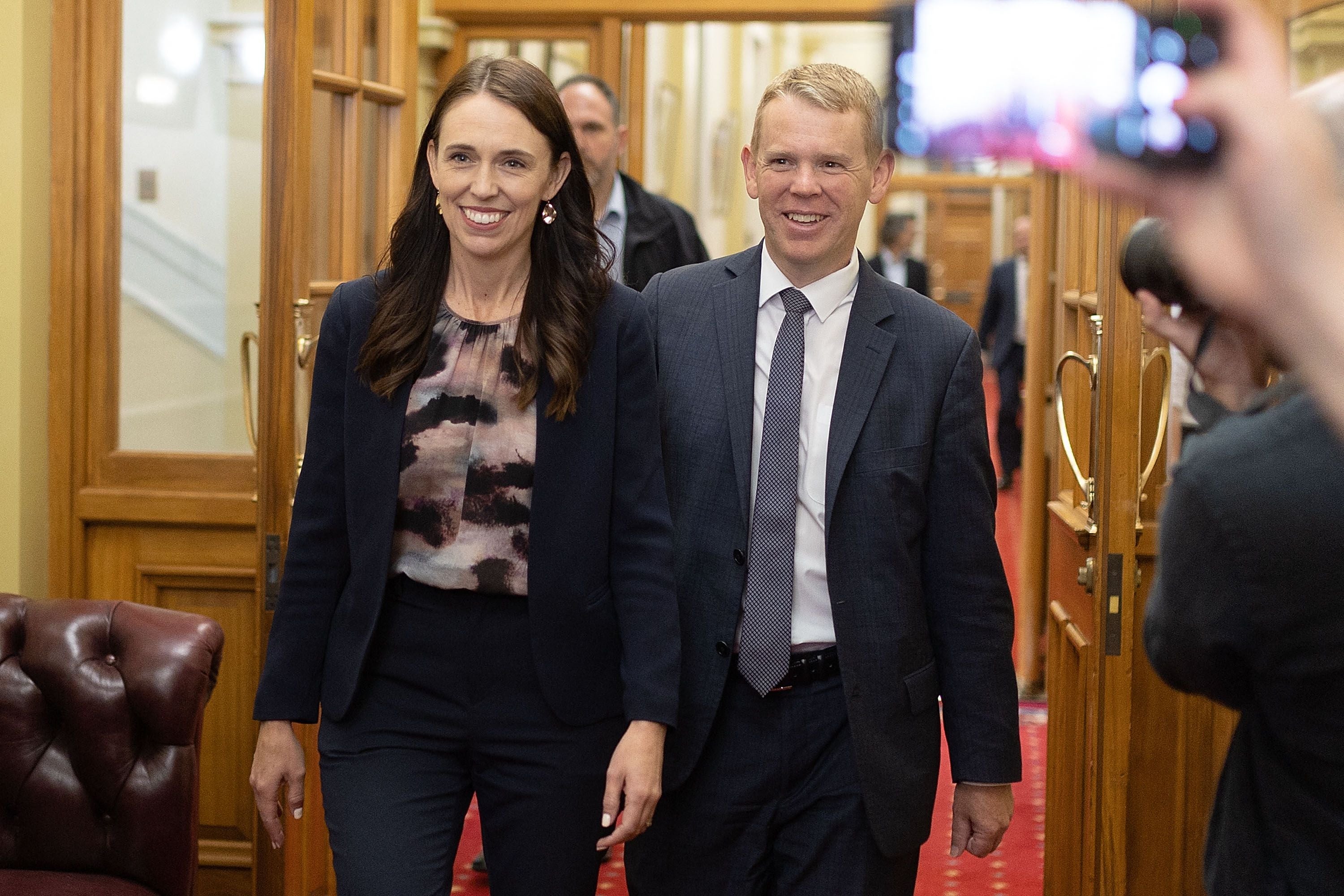 Mr Hipkins indicated he wanted to get back to basics when asked whether he would take on the same transformational approach to government that Ms Ardern had promised.
"We will deliver a very solid government that is focused on the bread-and-butter issues that matter to New Zealanders, and that are relevant to the times that we are in now," Mr Hipkins said. "2017 was five-and-a-half years ago, and quite a lot has happened since then."
He announced Carmel Sepuloni as his deputy prime minister, marking the first time a person with Pacific Island heritage has risen to that rank.
"It is very hard to fathom that a working-class girl from Waitara who turned westie, that person can become the deputy prime minister of New Zealand," Ms Sepuloni who is currently minister for social development, arts, culture and heritage said.
"I want to acknowledge the significance of this for our Pacific community," Ms Sepuloni said. "I am proudly Samoan, Tongan, and New Zealand European, and represent generations of New Zealanders with mixed heritage."