Chinese parents say they'll keep pushing children despite tuition crackdown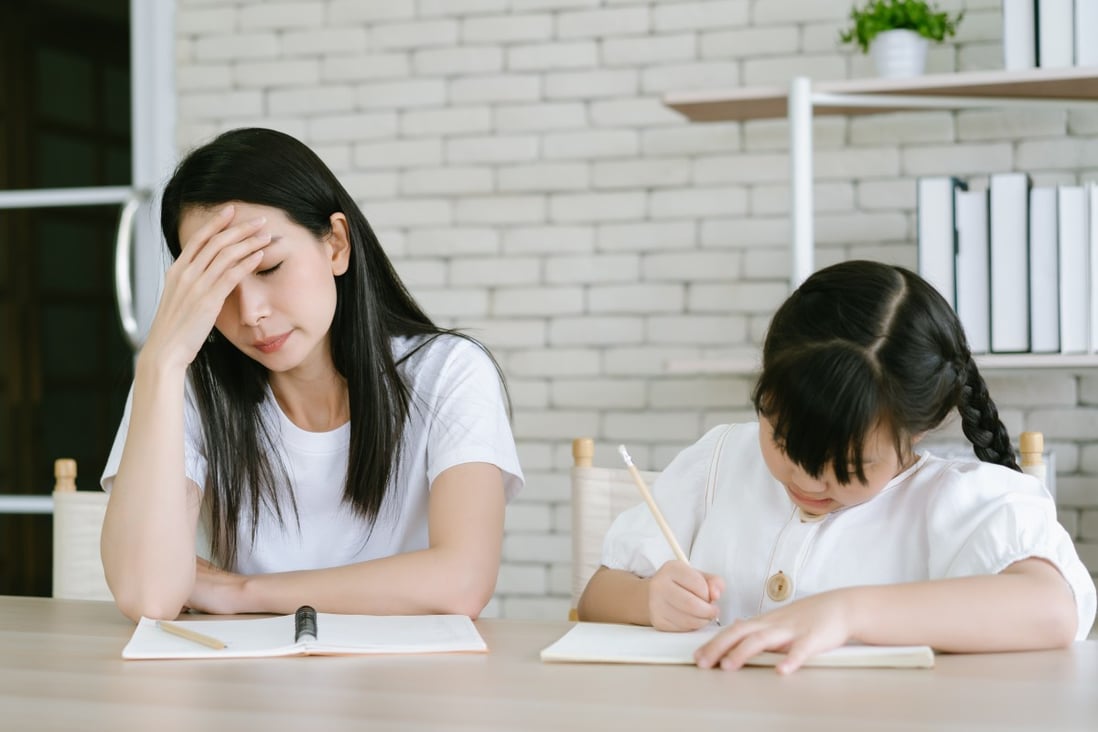 Liu Yanan, a 37-year-old from China's eastern province of Jiangsu, quit her job as a doctor after she gave birth to her son to take care of him full-time.
Like many parents across the country she finds the constant effort to ensure her son does not fall behind other children exhausting and fears that a recent crackdown on private tuition will only place a greater burden on her.
She helps the second grader with every subject except English, where she prefers online courses which each cost more than 1,000 yuan (US$155).
But now she feels she will have to take over this role after classes in English and other key subjects were banned on weekends and other rest days in an effort to reduce the workload children face and allow them more leisure time.
Liu and many other parents believe that out-of-school activities hold the key to getting on – her son goes to basketball practice once a week and recently dropped Chinese calligraphy classes because it was too exhausting – and is determined that her son will not fall behind academically.
"The policy also said first and second-graders can't have homework, but does this extend to third graders and above? No," Liu said.
"If kids don't learn anything in second grade, then what happens to them in the next grade? They have to be geniuses. They need to know everything. Where does that place the burden? The parents."
She believes that if teachers comply with the new rules, then parents must do more teaching at home to ensure their children remain competitive.
"China's developing very quickly. If you are not educated, how can you land a good job? How will you live as an adult? What kind of quality of life are we talking about if my child earns 5,000 yuan [US$775] a month and rents a house?" Liu said. "That's the level of anxiety parents are having."
Other parents are making their children take extra classes on weekdays to get around the ban on weekend tuition.
Liu Yu, from Shanghai, says his eight-year-old son William is busier than ever as a result.
"William has a three-hour maths class on Mondays, a two-and-a-half hour Chinese class on Wednesdays and a two-hour English class on Fridays. All classes are online," the 45-year-old said, adding that he has violin and horse-riding lessons at the weekend.
"As the result of the new policy, some will jump off the wagon," he added. "But I think those who hold onto it persistently will be rewarded someday."
But some parents and children have embraced the changes and are looking forward to more leisure time.
Zhang Fan, a 39-year-old programmer from Beijing, said she could finally enjoy herself at the weekend after five years of reviewing textbooks and sitting in class to ensure her daughter behaved in tutorials.
"Her father kept an eye on her last Saturday. I even went to a nail salon for the first time in my life!" she said.
Wang Xiaonan, a 38-year-old tea shop owner from Hebei province and mother of two children aged six and 11, said there was no need to push them academically at such a young age.
"My son is especially happy. The school has been following the regulations quite closely, and he doesn't have any written homework as a first grader," she said.
The authorities had been considering restrictions on private tuition services for a couple of years, but the Covid-19 pandemic hastened the clampdown, according to Zhou Wang, an associate professor at Nankai University in Tianjin who studies public governance and education policy in China.
"As the epidemic and lockdowns got longer, children spent more time on these [online] courses. Primary schoolchildren can't mentally and physically support prolonged periods of learning," Zhou said, who also said there were concerns about education becoming commodified.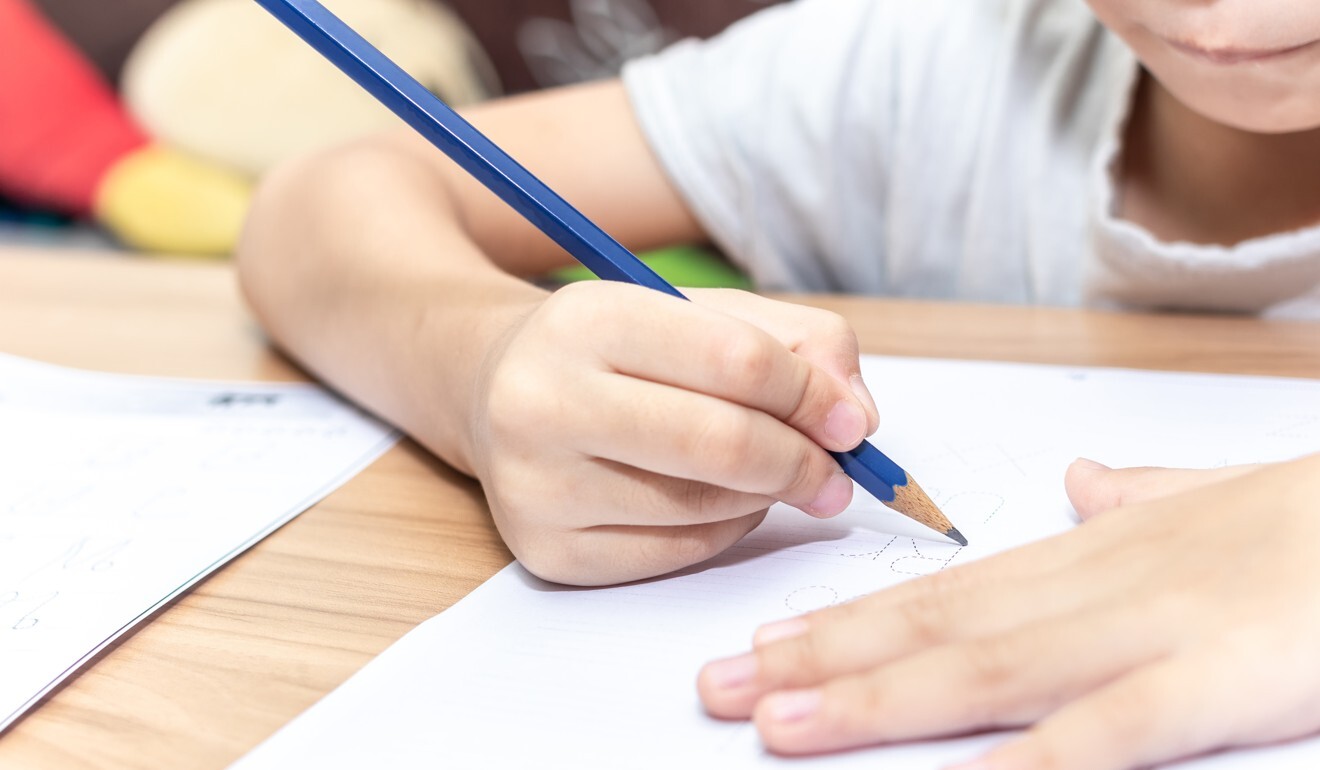 Aggrieved parents have already been trying to find ways round the rules, with some reportedly hiring private live-in tutors in the guise of domestic workers.
On Wednesday the education ministry issued a notice banning other ways of circumventing the rules, such as one-on-one tutorials in coffee shops and hotels.
"I don't think they really seriously consulted local governments and also stakeholders like parents," Alfred Wu, an associate professor at the National University of Singapore's Lee Kuan Yew School of Public Policy, said.
Zhou said the crackdown on the private education industry was partly motivated by the difficulty of imposing party control over the sector.
Such concerns have also led some local governments to take a heavy-handed approach to enforcing the new rules.
Days after they came into force, multiple cities in Hubei province had their anti-vice agencies carry out spot checks on tutorial schools and inspect teaching materials.
Guangdong province even identified "cleaning up off-campus training institutions" as part of its campaign against organised crime.
The hardline approach was taken because tutorial schools have little impact on local government tax revenues, unlike major enterprises.
"Being a source of employment and tax revenue can provide protection from local authorities," Zhou said.
"Demands from middle-class families are not the primary consideration of local governments," he continued, adding that policymaking in China always gravitated towards the underprivileged more so than the middle class.
But Liu Yanan, the stay-at-home mother from Jiangsu, said academic competition was the reality in China and she would not let her children be disadvantaged by studying less.
She said people from her generation who were born in the 1980s had only needed to do well in core subjects such as languages and maths, but her son's peers had to compete in other areas such as physical education and the visual arts.
"Children need to master both core and peripheral subjects now," she said. "The more the school workload is reduced, the heavier the school bag."