Chinese foreign minister on fresh mission to Southeast Asia, South Korea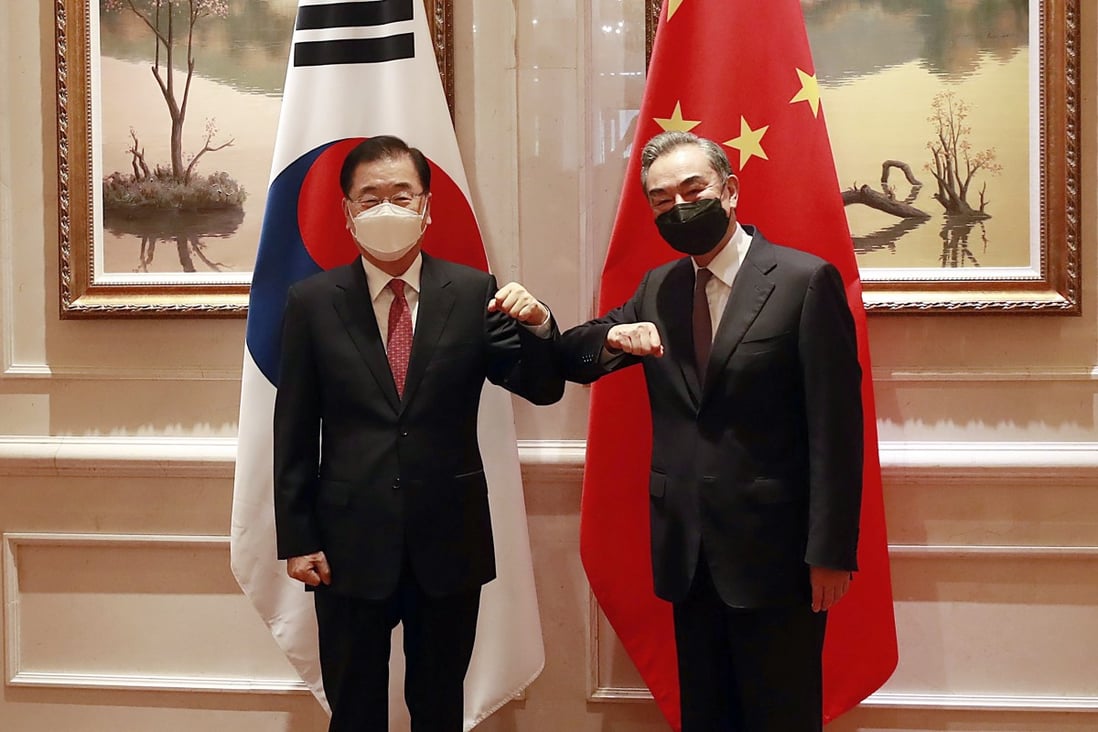 China's foreign minister will head to Vietnam on Friday for the start of a weeklong trip to Southeast Asia and South Korea, as both Beijing and Washington court key Asia-Pacific partners.
Wang Yi, who is also a state councillor, will also visit Cambodia and Singapore, foreign ministry spokesman Wang Wenbin said on Tuesday.
The South Korean foreign ministry said Wang would be in Seoul on Tuesday and Wednesday next week for talks with his counterpart Chung Eui-yong. Wang might also meet President Moon Jae-in, according to Yonhap News Agency.
Wang last visited South Korea in November, and his last in-person meeting with Chung was in April in the southeastern Chinese city of Xiamen.
Wang's second visit to Seoul in less than a year comes as the US tries to rebuild ties with its Asian allies to counter China's growing influence in the region.
In the aftermath of the American withdrawal from Afghanistan, US Vice-President Kamala Harris sought to reaffirm the US' presence in the Asia-Pacific during stops in Vietnam and Singapore late last month.
The administration of US President Joe Biden has indicated that the pull-out from Afghanistan would allow the United States to shift resources from its "forever wars" to the Indo-Pacific region.
US legislators have proposed a bill to add three Asian allies, including South Korea, to the US-led "Five Eyes" intelligence alliance to counter the influence of China and Russia.
While in Seoul, Wang is also expected to ask South Korea to support the Beijing Winter Olympics in February despite calls in Western nations to boycott the event on human rights grounds, according to Yonhap
China and South Korea have been in talks for Chinese President Xi Jinping to make a state visit to Seoul, a trip originally planned for last year but delayed because of the pandemic.
Yonhap also reported that South Korean leaders were expected to appeal to Beijing to relax a years-long ban on South Korean entertainment content triggered by Seoul's decision to deploy a US anti-missile defence system.
In addition, there are fresh signs that North Korea has restarted its Yongbyon nuclear reactor in the last few months, possibly to give Pyongyang leverage if stalled denuclearisation talks are revived.
South Korea hoped that China, the North's main economic and aid partner, can help rein in Pyongyang's nuclear ambitions. Beijing has called for sanctions relief to bring Pyongyang back to the negotiating table.