China urges rich nations to give more to UN, with apparent dig at US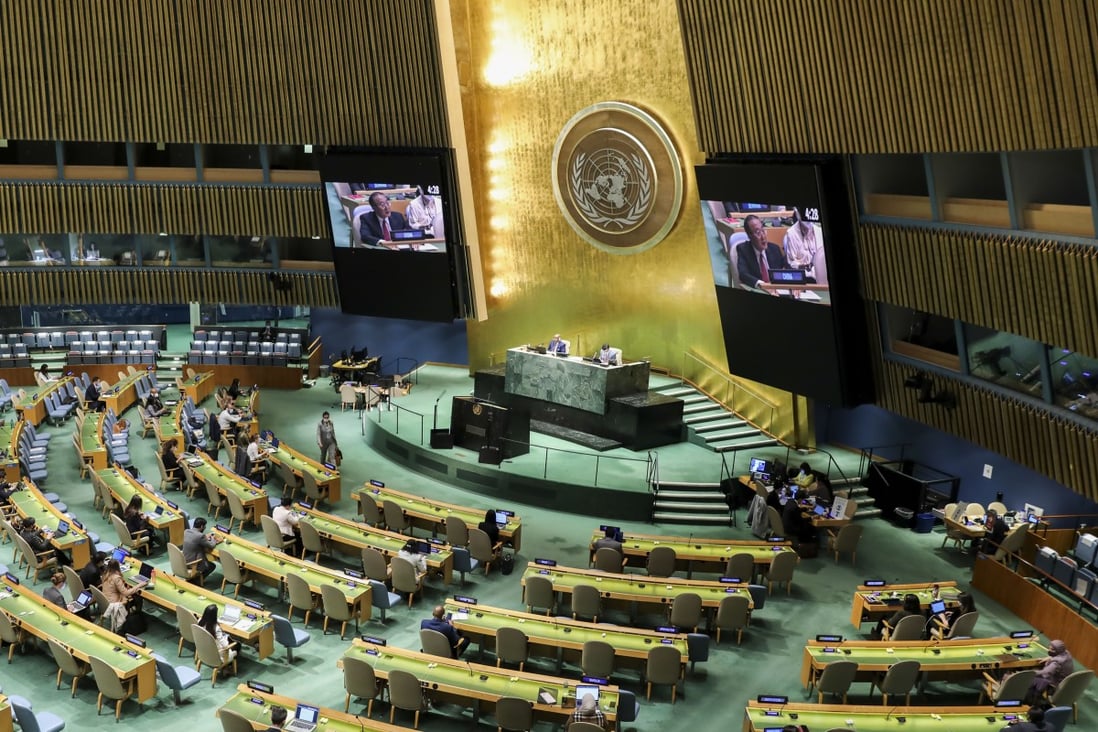 China has called on developed countries to shoulder "more [of the] financial burden" at the United Nations, while blaming "one major contributor" for not paying its dues, in an apparent reference to the US.
"Despite repeated calls by most member states and the secretary general's letters to member states expressing his concerns, one major contributor still has long-time unpaid assessments, which is the main cause of the UN liquidity crisis," Chinese ambassador Zhang Jun said at the latest UN meeting to discuss regular and peacekeeping budgets.
The comments from Zhang, China's permanent representative to the UN, come as Washington tries to refund some of the UN agencies that saw cuts under former US president Donald Trump. In his speech, US representative Patrick Kennedy acknowledged American responsibility towards the UN budget while calling for greater scrutiny of demands.
"China calls on member states, especially large contributors, to fulfil their financial obligations on time, in full and without conditions," Zhang said at the meeting on Monday, adding that China was "always highly responsible" in paying its assessed contributions in a timely manner.
Assessments refer to the share of UN expenses to be borne by member states as determined by the General Assembly. Members may also make voluntary contributions.
The US is the single largest contributor to the UN's regular budget – paying 22 per cent of its annual running costs which add up to around US$3 billion, as well as 25 per cent of its peacekeeping operation costs of about US$6 billion a year.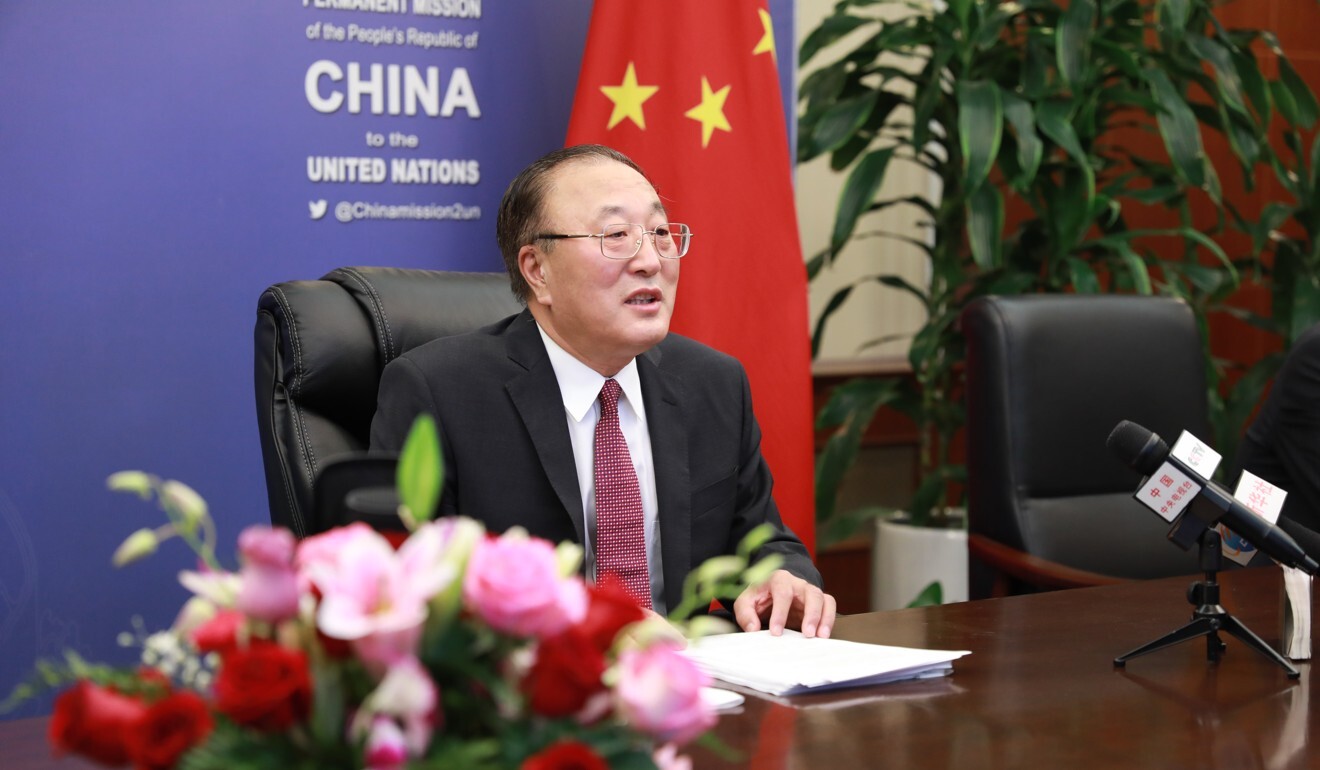 China has been second on the list since 2019, paying around 12 per cent of running costs, with Japan third with 8.5 per cent.
As the world's top two economies engage in rivalry on issues ranging from security and human rights, to trade and global influence, Beijing has stepped up its narrative in presenting itself as a defender of multilateralism and a responsible great power as opposed to Washington.
Zhang's apparent dig came as Washington runs an annual shortfall in UN payments, after the Trump administration cut the peacekeeping budget, saying the US was shouldering an unfair burden of the cost of the international body.
US President Joe Biden has pledged to step up UN funding and, in his budget announced in May, earmarked US$82.4 million for select UN arrears. However, one of the reasons for such huge sums owed is the difference in financial years, as the UN runs its budget according to the calendar year while the US fiscal year begins in October.
In 2019, according to figures provided by the US mission to the UN, Washington owed US$381 million from earlier budgets and US$674 million for the regular budget, in addition to the US$2.6 billion due for active peacekeeping missions.
As the UN General Assembly discussed assessment rates – which are based on a country's capacity to pay – for the 2022-2024 period, Zhang added that in recent years there had been an increase in the share of developing countries, and a decrease for developed countries in the scale of assessments.
"This situation is unreasonable and not in line with the principle of 'capacity to pay' … China calls on developed countries to shoulder more financial responsibilities for the UN, and fully take into account the difficulties and concerns of developing countries," he said, according to a statement published on the UN website.
China has scaled up financial contributions to international bodies in recent years, including a 2015 pledge to provide US$1 billion to a UN peacekeeping fund over the following decade. It also contributes around 15 per cent of the total annual peacekeeping budget. China's contributions to the UN in 2019 amounted to just under US$1.7 billion, more than half of which went to peacekeeping operations.
In his address, US representative Kennedy said the United States would urge budget discipline across the UN system and closely examine increasing demands for assessed contributions.
"[The] United States has a significant responsibility for United Nations finances. The methodology for the scale of assessments should be equitable, data‑driven and grounded in the capacity‑to‑pay principle," Kennedy told the session.
"In that regard, the United States is interested in discussing special discounts, including those intended for developing countries yet afforded to certain wealthy member states."
While it is unclear how difficult the UN's current financial situation is, the economies of many member states have been hard-hit by the coronavirus pandemic.
Secretary General Antonio Guterres warned in April 2020 that the organisation was facing a "severe financial crisis", and would risk not being able to pay bills and salaries if nations did not cough up unpaid dues. Last October, the UN said it would cut its budget by nearly 3 per cent in view of the cash crunch and impact of the Covid-19 pandemic.
According to the UN website, only 130 of its 193 member states had paid their regular budget assessments in full as of September 27.
In his 2022 budget speech in May, Biden pledged to increase funding to the UN and its peacekeeping operations. The budget proposed US$1.93 billion for peacekeeping funding, up from US$750 million in the 2021 fiscal year, to support ongoing peacekeeping activities and pay arrears. The request also included about US$82.4 million to pay UN arrears.
Since the 2017 financial year, the US has accumulated arrears on its peacekeeping assessments, due to policies of the Trump administration and the Congress' enforcement of the 25 per cent legislative cap on US contributions.