Chef who makes supersize food 'is TikTok's highest earner'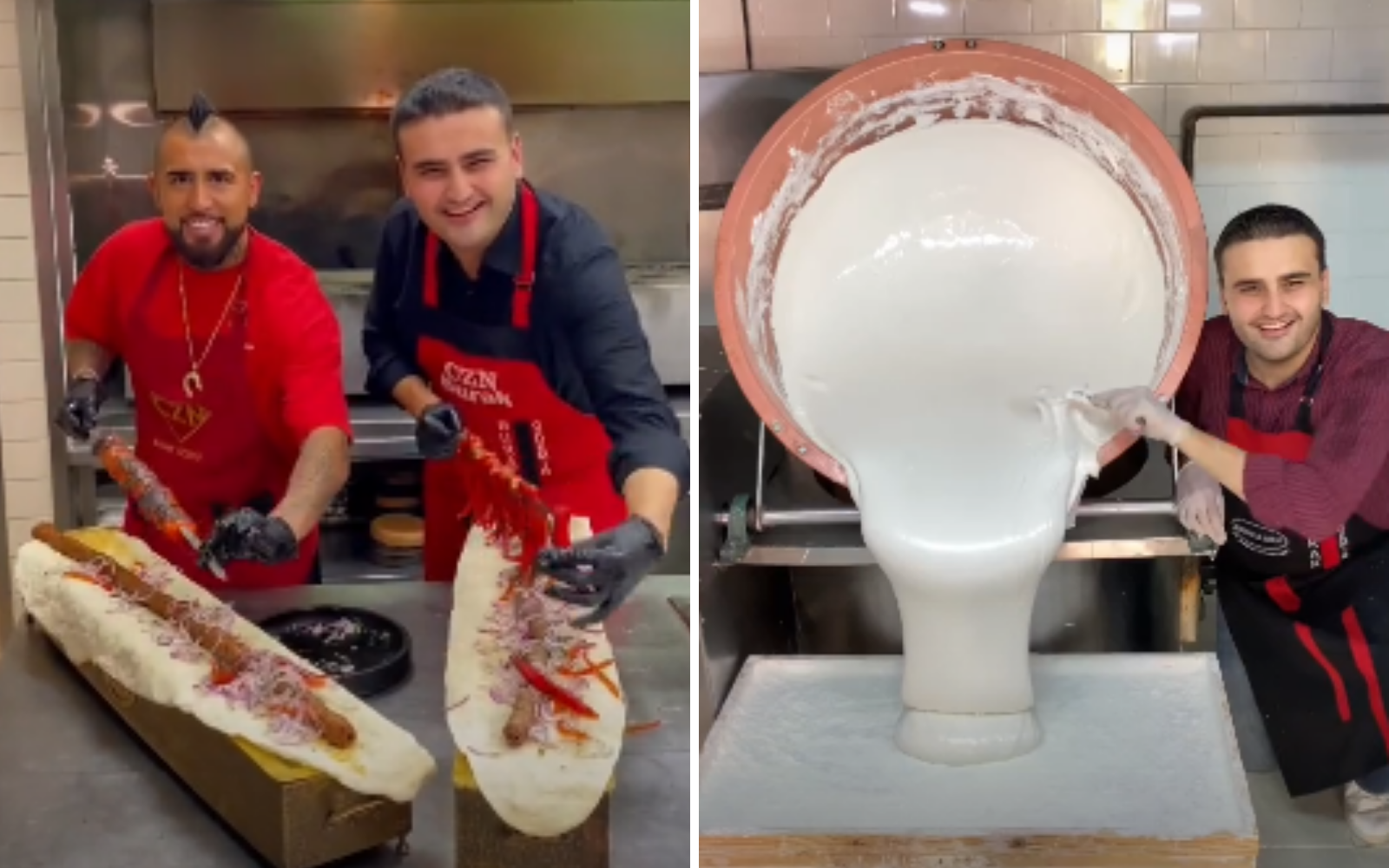 A Turkish chef who creates 40 inch kebabs is apparently the wealthiest person on TikTok.
Burak Özdemir secured the top spot of an unofficial TikTok 'rich list' with an estimated net worth of $11m. The creative chef has garnered an impressive 47.5 million followers and 881.2 million likes.
Previously a club owner and restaurateur, Özdemir rose to fame on TikTok by wowing viewers with his culinary prowess, collaborating with celebrities such as footballer Ronaldinho, actor Will Smith, and TikTok megastar Khaby Lame.
Known for his supersize portions, Özdemir has made everything from mammoth burgers to jumbo fried cheese balls.
Compiled by fan-led website Fandom Spot, the list of the top 20 earners on TikTok is based on the site's own "external research" on creators' earnings from TikTok, as well as paid partnership deals across their social media presence.
Although the list is unofficial, most of TikTok's most famous faces make an appearance on the list including Addison Rae, Charli D'amelio and Jeremy Lynch.
The top 20 in the 2021 TikTok Rich List are:
1. Burak Özdemir – $11m
2. Brent Rivera – $6.5m
3. Addison Rae – $5m
4. Jeremy Lynch – $5m
5. Charli D'amelio – $4m
6. Michael Le – $4m
7. Kimberly Loaiza – $4.1m
8. Noah Schnapp – $3m
9. Zach King – $3m
10. Dominik Elizabeth Reséndez Robledo – $3m
11. Khabane Lame – $2m
12. Dixie D'amelio – $2.9m
13. Loren Gray – $2.6m
14. Jamil & Jamel Neffati – $2.5m
15. Josh Richards – $1.5m
16. Spencer Polanco Knight – $1.2m
17. Holly Hubert – $600k
18. Olivia Neill – $400k
19. Bella poarch – $300k
20. Younes Zarou – $300k
In last year's Forbes' TikTok rich list, the top spot was claimed by The Hype House's Addison Rae who raked in an estimated $5m between 2019 and 2020. Second and third place were secured by sisters Charli D'amelio and Dixie D'amelio, who pocketed $4m and $2.9m respectively.
Loren Gray, Josh Richards, Michael Le, and Spencer X also ranked on Forbes' list.
Indy100 has reached out to TikTok for comment.