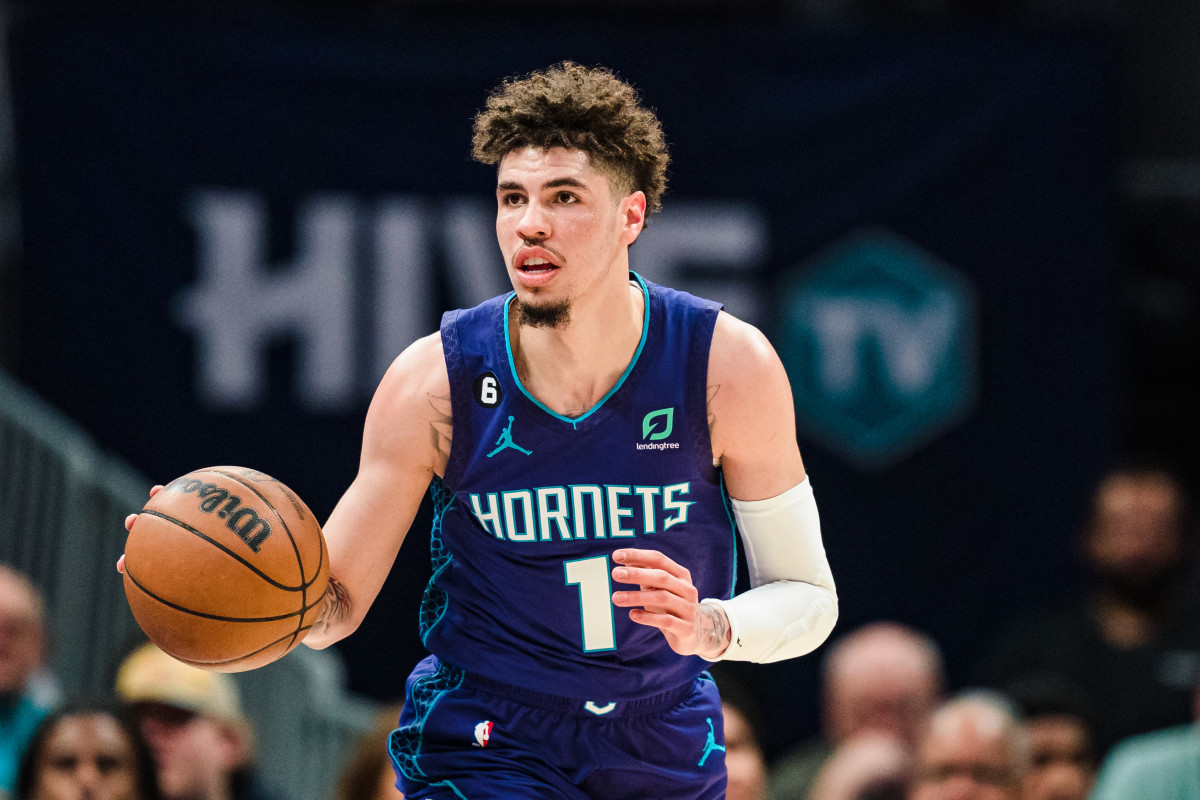 The biggest YouTuber has now put his fingerprints on the NBA.
Jimmy Donaldson — known as MrBeast for his YouTube channel of over 188 million subscribers — is partnering with the NBA's Charlotte Hornets through his food brand, Feastables, the team announced on Oct. 2. 
Feastables will have its logo on the Hornets' uniforms and will be on media backdrops, though the length of the partnership is unclear.
Related: The NBA's next Black owner could be this legend — but he has only one team in mind
Feastables launched in January 2022, initially selling chocolate. But the company has already expanded to other products like gummies and cookies. They're available in major retailers around the country like Walmart, 7-Eleven, and Target.
As for the Hornets, the deal is the first major move of the new era of the Hornets since they were sold by NBA legend Michael Jordan to Gabe Plotkin and Rick Schnall in July.
Related: NBA Legend Michael Jordan Is Selling The NBA Team He Owned For 13 Years
Social media influencers, particularly YouTubers, have integrated heavily with sports and sports leagues over the past several years, attracting a younger audience that appeals to many of the leagues' desires to appeal to that demographic.
Another notable example is from YouTubers Logan Paul and KSI — whose birth name is Olajide Williams Olatunji Jr. — who signed a partnership with Premier League team Arsenal FC last year for their energy drink brand, Prime.
The NBA has also shown its openness to partner with YouTube influencers in other capacities, such as alternative broadcasts and partnership content with sports YouTubers.
The Charlotte Hornets are launching a jersey patch partnership with YouTube and social media sensation Mr. Beast, a first between an influencer and an NBA franchise pic.twitter.com/3XYduRwYFY

— Adrian Wojnarowski (@wojespn) October 2, 2023
Sign up for Real Money Pro to learn the ins and outs of the trading floor from Doug Kass's Daily Diary.