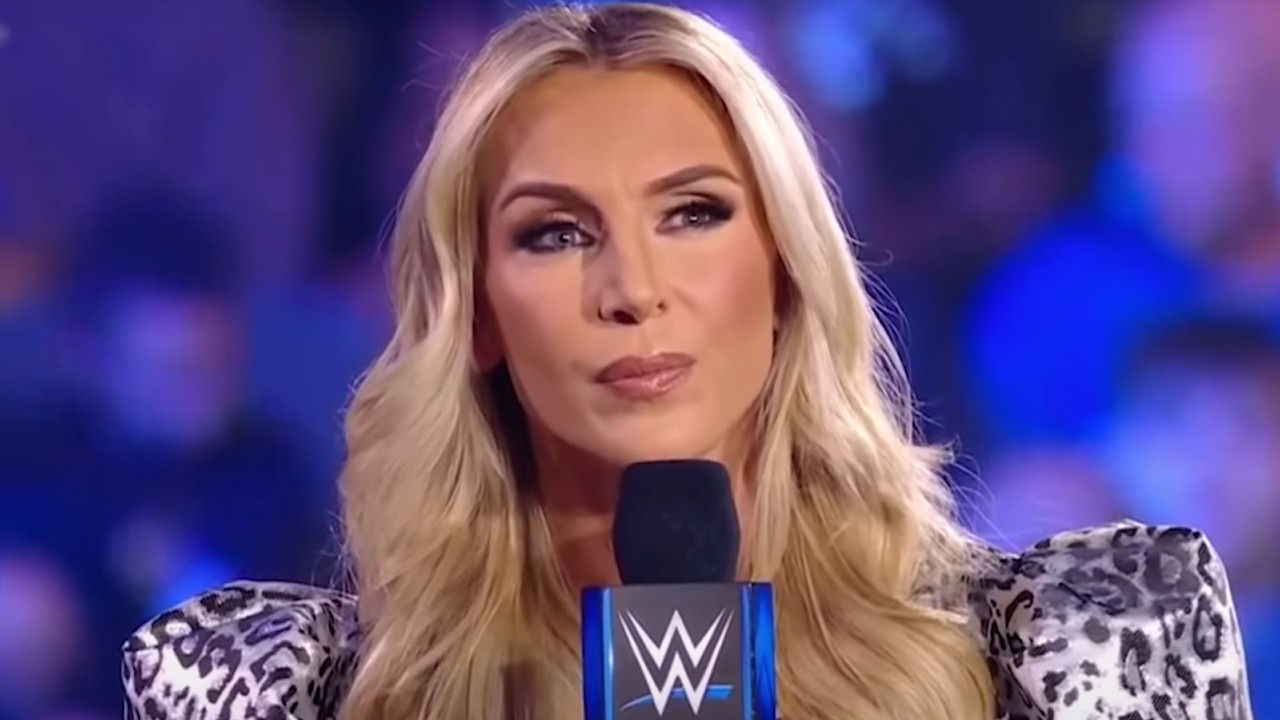 With all due respect to Sami Zayn who some thought might win the belts at Elimination Chamber, it has been assumed since The Royal Rumble that Cody Rhodes and Roman Reigns would main event night two of WrestleMania 39. Exactly who would main event night one, however, has been a hotly debated topic for weeks. The two primary candidates are Sami Zayn and Kevin Owens vs The Usos for The Undisputed Tag Team Championships and Rhea Ripley vs Charlotte Flair for The Smackdown Women's Championship. Right now, it's looking like it'll probably go to the tag match, and Charlotte Flair has some thoughts about that.
Speaking to Ryan Satin on the Out Of Character podcast, Flair said no one, including herself, inherently deserves to main event something as big as WrestleMania, but she just doesn't understand the rules. Why does the winner of the Men's Royal Rumble main event "99.9" percent of the time but not necessarily the women when there are two nights? Here's a portion of her quote…
Charlotte Flair was clearly trying to be very diplomatic in her answer. She even started out by asking how she could express her thoughts in a politically correct manner, but there is clearly some frustration behind her words. And it's easy to get where she's coming from. WWE has provided absolutely no clarity on this either, given their mixed on-air messages. Sometimes they've openly expressed that winning either Rumble is a ticket to main eventing one of the nights of WrestleMania. But if that's not the case, then why do the commentators repeatedly say it?
Charlotte Flair went on to say she totally gets the argument for the top story closing, regardless of what happened at The Royal Rumble. She said she's also "proud" of Sami Zayn and Kevin Owens, as she's known them since she got in the business. She just feels like she's advocating for the larger women's division. And regardless of who you think should close, I think it's pretty easy to agree that there's a lot of murkiness in how any of it works.
Regardless of where it takes place on the WrestleMania 39 card, Charlotte Flair and Rhea Ripley will square off on Saturday night at So-Fi Stadium in Los Angeles. Many fans are convinced Rhea Ripley will win the belt and WWE will fully push her as the next dominant female superstar (and hopefully Judgment Day as the next dominant stable). I picked her without much second thought in my WrestleMania 39 predictions. If that happens, Flair will likely return to being a heel and perhaps feud with Bianca Belair if she beats Asuka. Belair told CinemaBlend in an interview that she's shooting to have the best match of the night. Flair could be an ideal person to choose if she wants to try and up the bar again for next year.
You can check out The Showcase Of The Immortals on Saturday April 1st and Sunday April 2nd. It's streaming with a Peacock subscription or you can watch WrestleMania 39 via other options across the world.