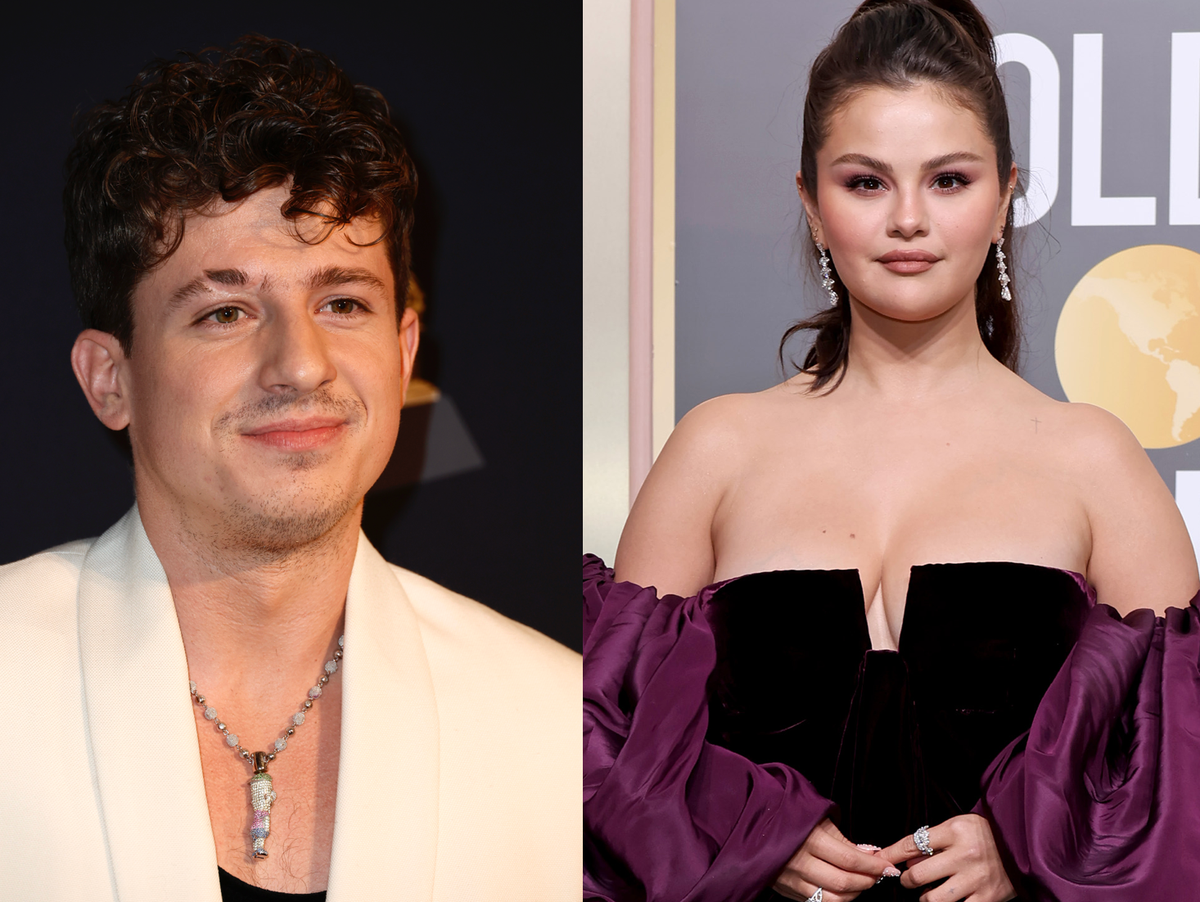 Charlie Puth has been facing backlash over his resurfaced comments about the meaning of his song, "Attention," amid speculation that Selena Gomez, is dating Zayn Malik.
Last week, the 31-year-old singer mentioned the song in a since-deleted tweet. He also hinted at the supposed meaning of the tune in the post, shared via BuzzFeed, as he wrote: "Attention is about what you think it's about."
From there, Puth has quickly made headlines, with fans assuming that the tune could centred on his rumoured relationship with Gomez, who he was romantically linked to in 2015, after she briefly split from her on-and-off again boyfriend, Justin Bieber. Gomez and Puth also released a song breakup song together in 2016, "We Don't Talk Anymore".
Since he shared and deleted his tweet, fans are drawing their attention to a 2017 interview of Puth, where he discussed the meaning of "Attention", which was released that year. In a video for Genius, Puth went on to examine the lyrics of and how the song was about a woman he was seeing.
As he looked at the lines: "You just want attention / I knew from the start / You're just making sure I'm never gettin' over you," he recalled how he thought he was going to have sex with a woman when she asked him to sleep over.
"We would be talking in the hotel, she'd be like, 'You wanna sleep over?'" he said. "I'd be like, Yes, I'm gonna get it in! And then nothing would happen, which is totally fine. But after like the fifth time of that happening, I knew what she was doing."
Puth went on to criticise the woman and claimed that when he invited him over different times, he wouldn't get what he "wanted '".
"I knew that he was trying to make me so embedded to her that I would never leave her," he said. "But I would never get what I wanted out of her. So she was doing that repetitively just to get something out of me, which was to be attached to her hips at all times."
On Twitter, fans have now slammed Puth for these remarks, with claims that the song was about Gomez. They also criticised him for how he appeared to be saying that he wasn't getting what he wanted because the woman wouldn't sleep with him.
"Charlie Puth is the perfect example of how most men act when a woman denies them access to her body," one person tweeted. "The nerve to say 'she wasn't gonna give me what I wanted' and then going on to say that to you that meant she was manipulating you is sick. Eight years later, the ego is still bruised."
"Charlie Puth is so embarrassed because his entire beef with Selena Gomez is based on the fact that she didn't sleep with him," another added. "Weirdo behaviour."
A third person wrote: "Charlie Puth is so f***ing weird. This comment about Selena gomez is literally borderline sexual harassment. Saying she owes him something because she wanted him to sleep over. Men are gross."
Fans also criticised him on TikTok, with one sharing a video of the interview and claiming that he was "throwing shade" at Gomez in it. The TikTok user also appeared to come to the actor's defence, as they claimed that she "never dated" Puth.
Amid speculation that Puth's deleted tweet was about Gomez, another Twitter user emphasised that the meaning of the song could be problematic, writing: "So it's about a girl not giving you her body and taking things slow and you getting increasingly frustrated about it."
Puth's resurfaced interview comes days after Gomez and Malik first sparked romance rumours, after a fan claimed that she saw them having dinner together in New York City. On TikTok, @klarissa.mpeg went viral for sharing a text exchange with her friend, who worked at an unnamed restaurant and said that the two celebrities had "walked hand in hand". The friend also claimed that she "seated them" and that they were "making out".
The dating speculation also came weeks after fans noticed that Gomez recently followed Malik back on Instagram, while the Only Murders in the Building star is just one of the 18 Instagram accounts the "Pillowtalk" singer follows.
The Independent has contacted a representative for Puth and Gomez for comment.