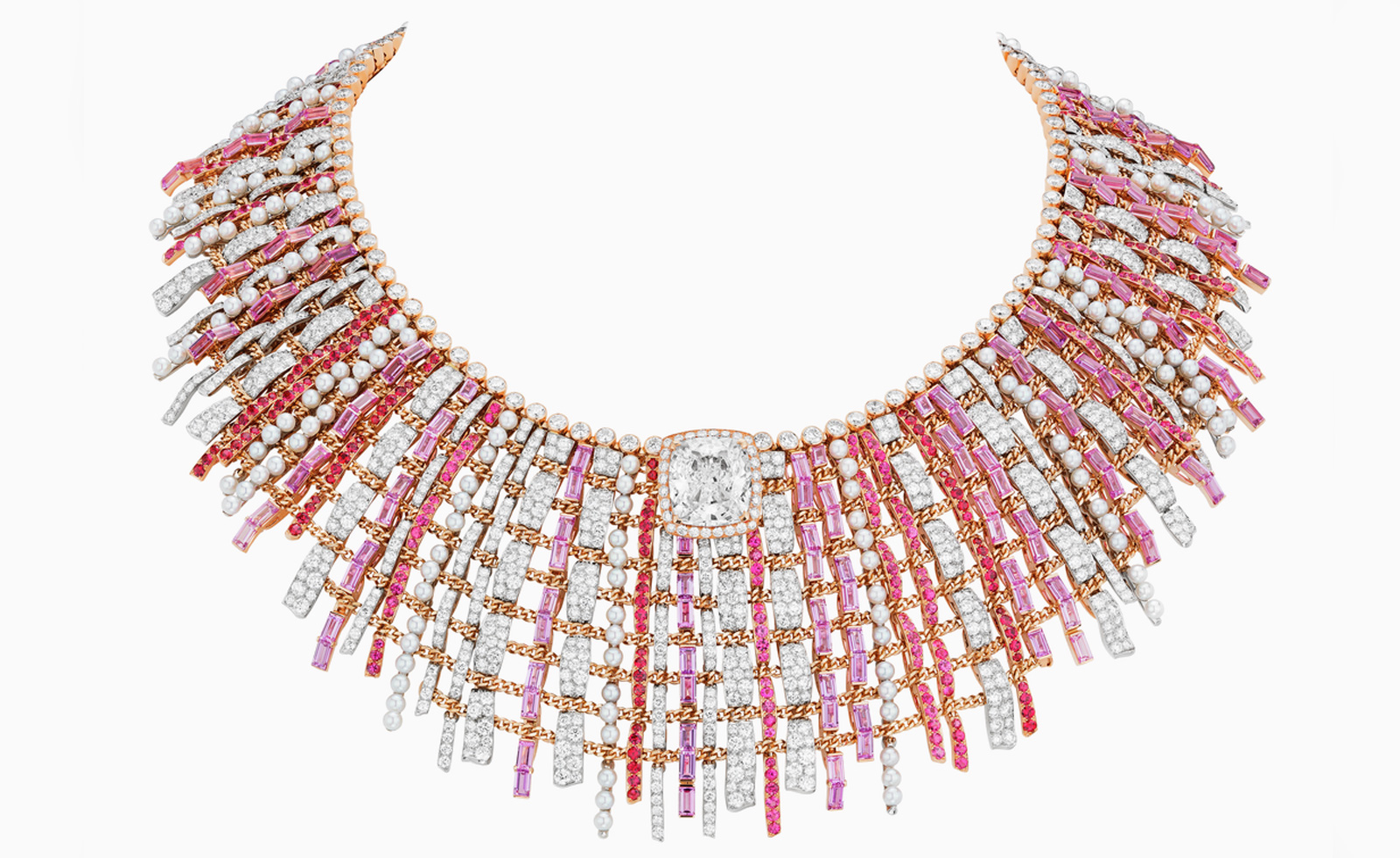 Couture codes shape the just-unveiled collection of Chanel high jewellery, with this year's 'Tweed de Chanel' pieces nodding to Gabrielle Chanel's fascination with the rich material.
This collection marks the second time director of the Chanel Fine Jewellery Creation Studio, Patrice Leguéreau, has been inspired by the collection, after the unveiling of 45 high jewellery pieces in 2020. Now, Leguéreau returns to tweed with 63 creations encompassing the rich craftsmanship of the material.
Tweed de Chanel high jewellery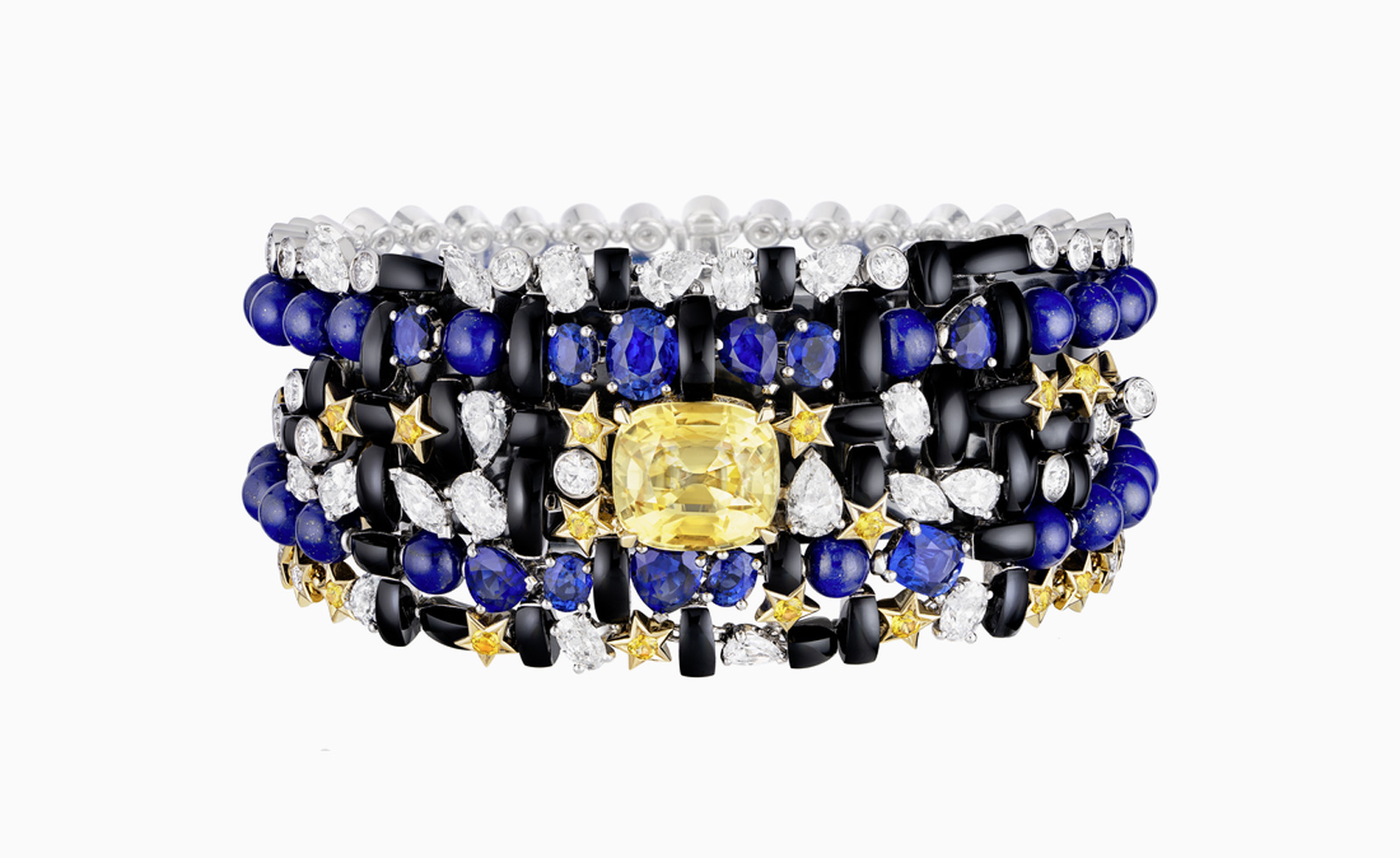 'I really wanted to push the concept further, to carve out a definitive place for this exceptional fabric in the Patrimoine of High Jewelry,' he says. 'The idea was to penetrate more deeply into the material, to zoom in on the detail. And to enrich this founding theme of the house with even more precious design and craftsmanship. I wanted to weave a tweed from precious stones, to create bolder shapes, to compose a unique story with every piece in the collection, which counts over 60.'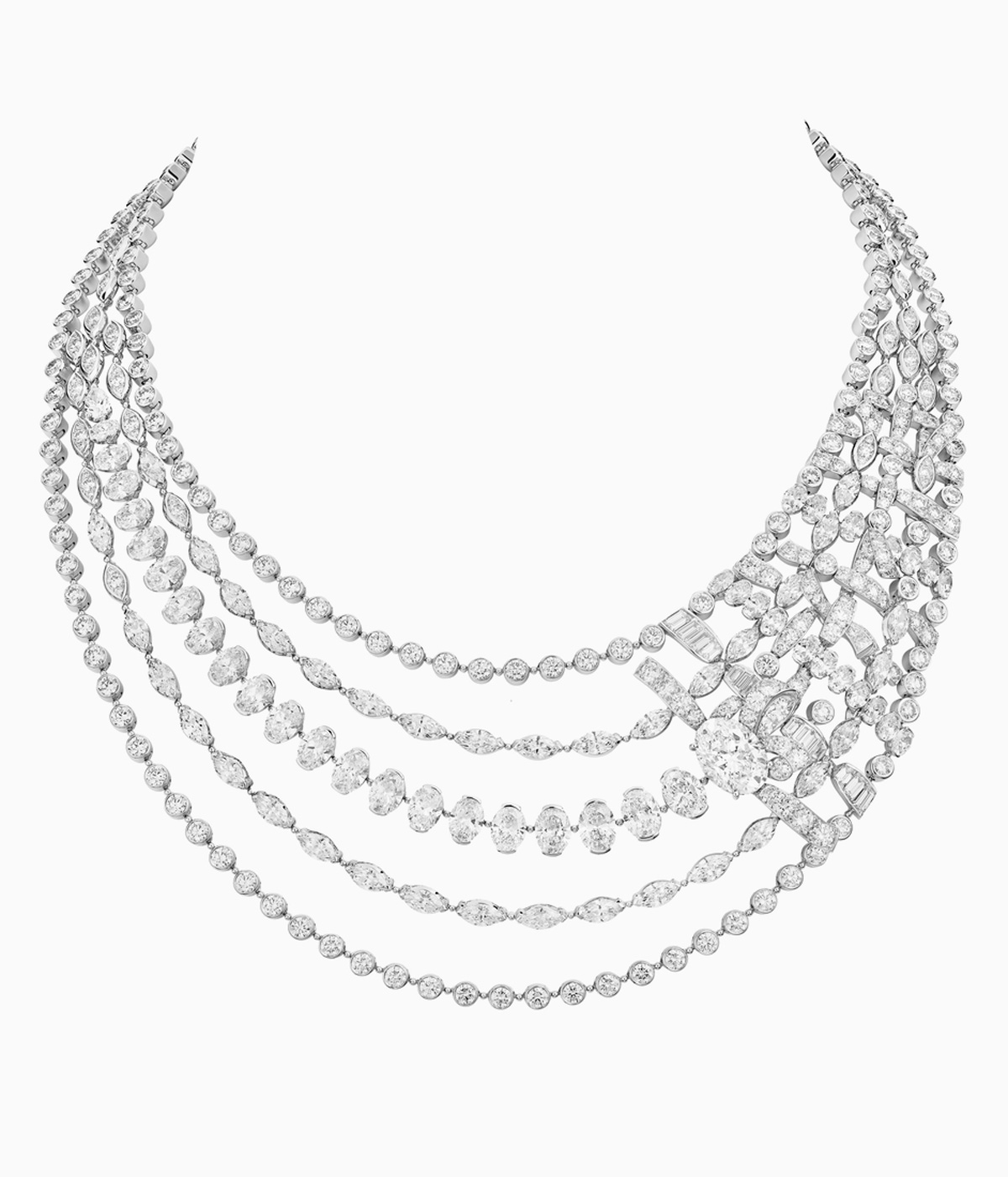 The collection is divided into five families of pieces, each of which nods to distinctive Chanel motifs: the ribbon, the camellia, the star, the sun and the lion. 'The first of these, "Ribbon", celebrates lightness, flexibility, movement and curves, using white materials including pearls, diamonds and white gold,' Leguéreau says. '"Camellia" unfurls into a joyous, rose-tinted world of sapphires and spinels. The "Star" is an exploration of blue in all its shades, from onyx to sapphire to lapis lazuli, with small stars scattered through the tweed-like embroideries. The "Sun" is radiant, with pieces that are bolder and more opulent, paved with gold and a multitude of yellow stones. And finally, the "Lion" flaunts its unrivalled power in a world where the dominant energy of red creates a tweed of great richness and flamboyance. Each of these families thus expresses a different spirit, density and volume.'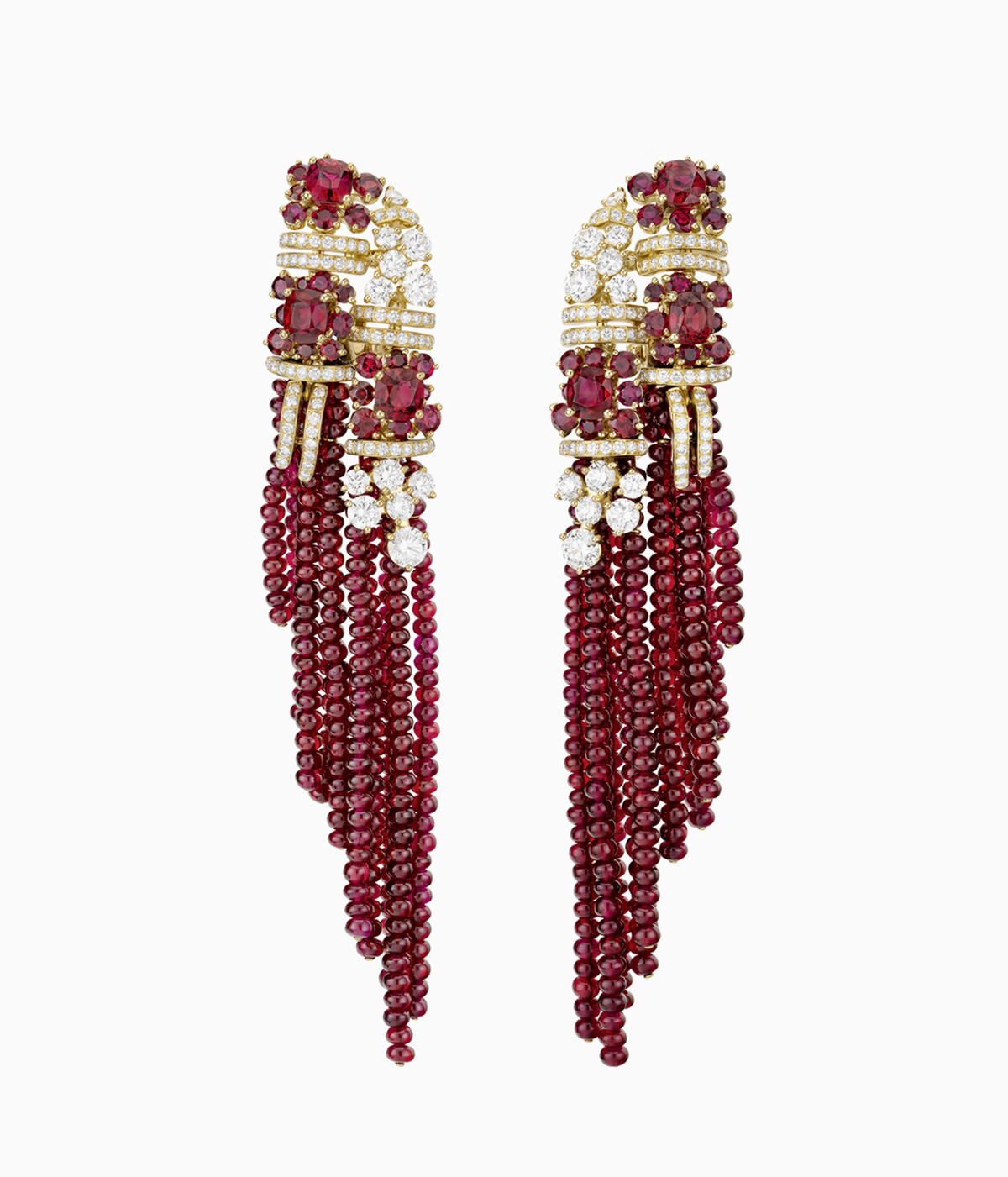 Necklaces and sautoirs, bracelets, brooches, rings and earrings draw these familiar design codes in new tweed jewellery-weaves studded with rainbows of precious stones, with precious metals intricately interwoven for light and supple high jewellery. 
'Each collection required extraordinary feats on the technical level,' says Leguéreau. 'You can't imagine the ingenuity and inventiveness deployed by the craftspeople in our workshops in reproducing the flexibility and fluidity of the fabric using metal and precious stones! It was a real challenge at times, but our jewellers and gem-setters are hugely skilled at giving truthful expression to creative ideas through finding technical solutions. That said, however, in both collections, I was very determined that the technical prowess employed in the making of these pieces should take second place to their beauty and uniqueness. It was absolutely imperative that the jewellery should be light and comfortable to wear, as if you are being draped with a piece of fabric.'