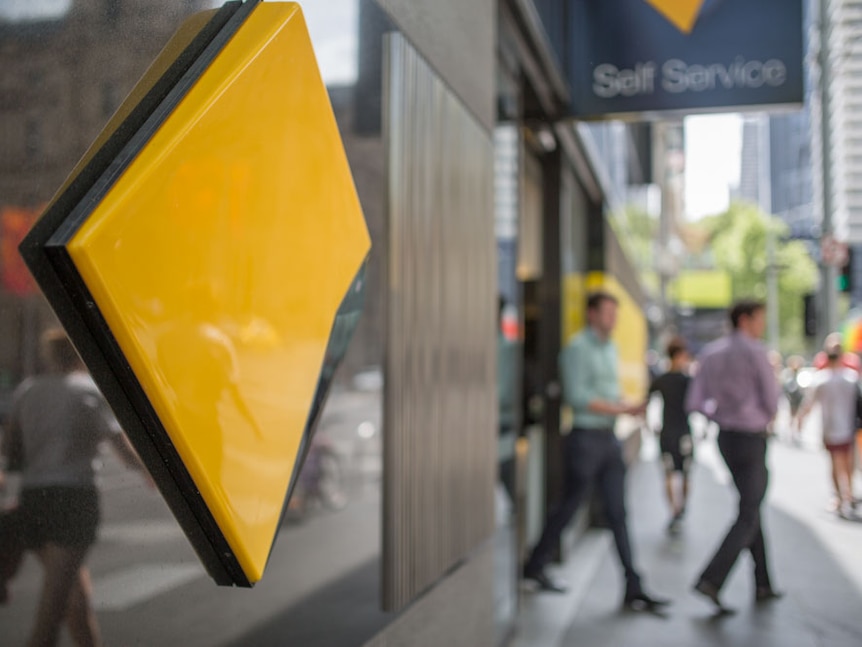 The Commonwealth Bank has announced a 9 per cent increase in profits, despite a fall in its margins.
The bank made a net profit of $9.7 billion over the 2021-22 financial year and its preferred measure of cash profit, which excludes a range of one-offs, rose 11 per cent to $9.6 billion.
The increase in profits came despite a steep fall in net interest margin (NIM) — the gap between the rate the bank pays to borrow money and the rate it lends it out at, which is its main source of profits.
NIM fell 0.18 percentage points to 1.9 per cent, driven by lower home loan margins in an ultra-low interest rate environment.
Analysts expect the NIM to grow as the recent jump in interest rates is passed on in full to mortgage borrowers but only in part to savers.
The bank made up for falling profit margins on its loans by growing home lending by 7.4 per cent and business lending by 13.6 per cent, although its growth in home lending was slightly below its competitors.
Economic 'contraction' but no 'recession', tips CBA boss
CBA's chief executive Matt Comyn told ABC's The World Today program, that the bank's data shows household spending began to drop when interest rates started rising.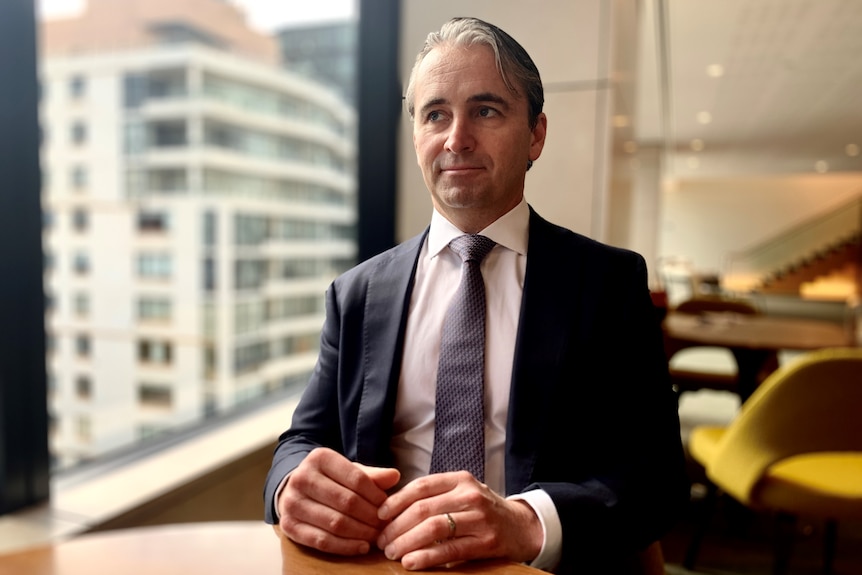 "It's quite early post the immediate rate rises, [but] we are seeing already a downturn in spending across our customer base, both from a debit and credit perspective," he said.
"Of course, that's more pronounced with customers who have a home loan, and we expect that will continue throughout the course of the calendar year."
Mr Comyn said he expected the household spending downturn will be enough to shrink the economy later this year.
"Those increases in the cash rate are going to have, and continue to have, quite a pronounced effect on the economy," he said.
"We do think it will cause a contraction over the remainder of the year."
He added that CBA did not expect Australia to fall into recession, frequently defined as two consecutive quarters of economic contraction.
"There's certainly a risk of that if inflation isn't brought under control quite rapidly," he said.
"We're looking for early signs of stress. We're not seeing that yet."
However, the Commonwealth Bank boss is less optimistic about the global economic outlook.
"We do see the Australian economy in a much better position," he said.
"We do forecast recessions in the US, UK and Europe. We don't believe that that's the likely outcome in Australia."
Borrowers generally 'very well placed'
CBA has expressed confidence that its customers will be able to keep up their repayments in the face of rapidly rising interest rates and a slowing economy.
Mr Comyn said most of the bank's customers are "very well placed".
"The economy is in a very strong position with full employment, in particular, but we do recognise that this uncertainty and the rising rate environment does put additional stress on our customers."
CBA said two-thirds of its customers had direct debits above their minimum required repayments at the current level of interest rates, although this would drop to a quarter if the cash rate rose to CBA's forecast peak of 2.6 per cent.
The bank also noted that more than a third of its mortgage customers were at least two years ahead in their repayments, with around half at least three months ahead
However, 22 per cent are only paying just on time, while a further 15 per cent are less than one month ahead.
CBA's economists are tipping home prices to fall at least 15 per cent from peak to trough, largely because rising interest rates are reducing borrowing capacity.
Most households can only borrow about the same amount or less than they could in 2016, while property investors have seen their borrowing capacity cut.
Commonwealth Bank shareholders will receive a final dividend of $2.10 per share, taking the full-year payout from the bank to $3.85.