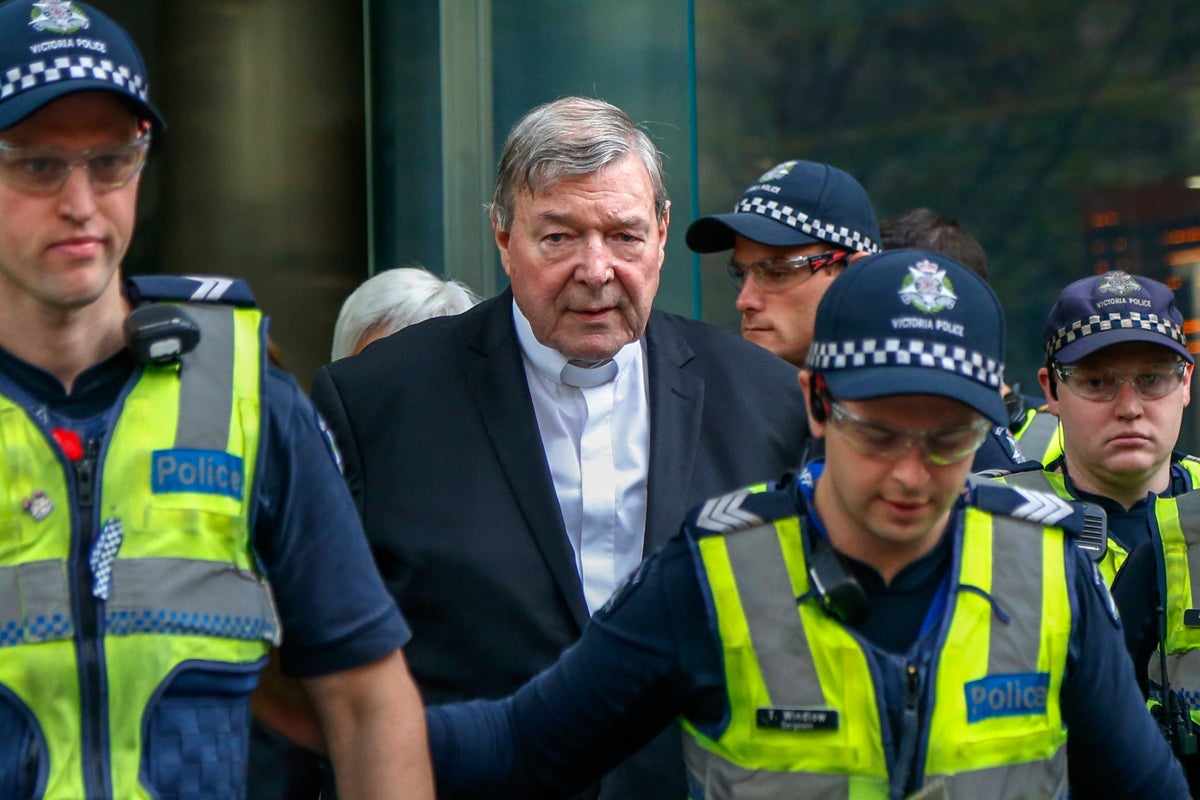 Cardinal George Pell, a leading Roman Catholic conservative and former top Vatican official acquitted of sexual abuse allegations, has died at the age of 81 in Rome.
Pell died in hospital on Tuesday as a result of heart complications following hip replacement surgery, said Archbishop Peter Comensoli.
Pell, an Australian and once the third-highest ranked Catholic in the Vatican after earlier serving as the Archbishop of Melbourne, returned to his native Australia in 2019 in a bid to clear his name over charges of child sex abuse.
In a 2020 ruling, an Australian appeals court quashed a conviction that he sexually assaulted two choir boys in the 1990s, allowing him to walk free after 13 months in prison.
Earlier, a Victoria state County Court jury had found him guilty of abusing the minors at St Patrick's Cathedral, shortly after he became the Archbishop of Melbourne, leading to a global scandal rocking the Roman Catholic Church worldwide.
Pell served as the Vatican's economy minister from 2014 before taking a leave of absence in 2017 to return home and face charges.
On the day of his acquittal in April 2020, Pope Francis offered a morning Mass for all those suffering from "unjust sentences" and compared them to the persecution of Jesus.
"Look, it was bad, it wasn't like a holiday, but I don't want to exaggerate how difficult that was. But there were many dark moments," Pell had said of his jail time.
Even after his acquittal, the Cardinal's reputation remained tarnished by the child sex abuse scandals.
Australia's Royal Commission into Institutional Responses to Child Sexual Abuse found that he knew of priests molesting children in the 1970s but did not take adequate action.
According to the 2017 report released in May 2020, "by 1973 Cardinal Pell was not only conscious of child sexual abuse by clergy but that he also had considered measures of avoiding situations which might provoke gossip about it".
Pell later said in a statement he was "surprised" by the commission's findings.
"These views are not supported by evidence," he added.
Pell returned to Rome upon his acquittal in the two child sex abuse cases. His career at the Vatican was, however, effectively over.
The Cardinal, however, was a polarising figure before the child sex abuse scandal.
In the two decades that he dominated the Australian Catholic hierarchy, he was scorned for his staunch opposition to same-sex marriage and women's ordination.
Born on 8 June 1941, Pell was the eldest of three children to a heavyweight champion boxer and publican also named George Pell. His mother Margaret Lillian was from an Irish Catholic family.
He grew up in the town of Ballarat in Australia's Victoria state. A talented footballer, the Cardinal was also offered a contract to play for Richmond but opted for seminary instead.