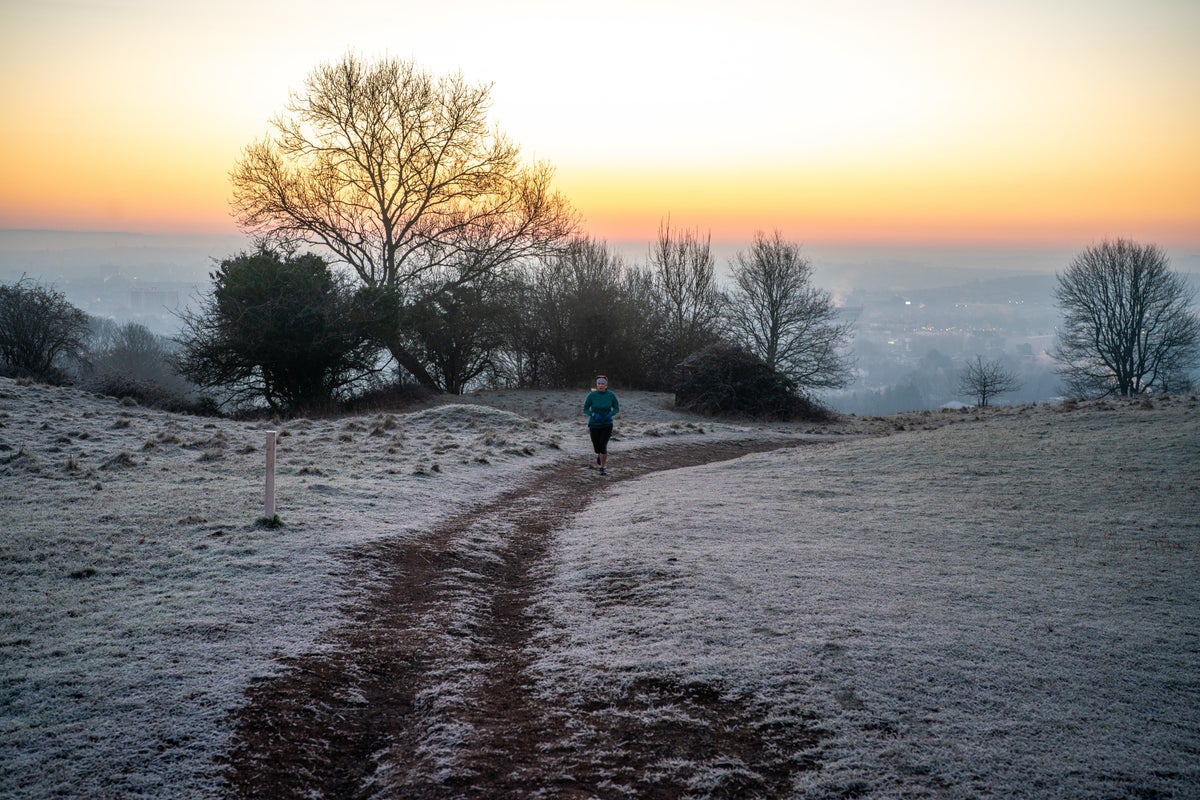 A calm weekend will give way to a freezing start to next week as a cold snap is forecast to sweep across the UK.
The Met Office says much of the country will be dry on Saturday and Sunday, with only a few showers expected in parts of Scotland and eastern England.
However, temperatures are forecast to plummet on Monday and Tuesday with lows of minus 3C in Scotland and minus 2C expected in the north-west and east of England.
Yellow weather warnings for snow and ice are in place from early Monday morning to late Tuesday across northern Scotland and north east England, with the Yorkshire and Humber area also covered by a larger yellow weather warning on Tuesday.
The Met Office says the conditions "are likely to cause some disruption to travel with a small chance of more widespread disruption for some".
Areas affected by the warnings could experience power outages, delays to road, rail and air travel, icy surfaces and some rural communities may be cut off by the freezing conditions.
The Met Office's deputy chief meteorologist, Chris Almond, said: "Very cold air will spread across the UK from late on Sunday through early next week.
"This brings with it snow even to low levels in the north and east through Monday and Tuesday, and in excess of 10cm could accumulate, most likely on high ground in the north, but also settling for a time at lower levels.
"With freezing overnight temperatures and the risk of ice, there's a risk of some travel disruption and wintry hazards are likely to persist through much of next week, even further south for a time, so keep an eye on the Met Office forecast for the latest information."
The UK Health Security Agency has also issued Level 2 and Level 3 Cold Weather Alerts for the whole of England ahead of next week.
It means the UKHSA is encouraging people to stay warm and look out for those most at risk from the effects of the weather, such as people with medical conditions or over the age of 65.