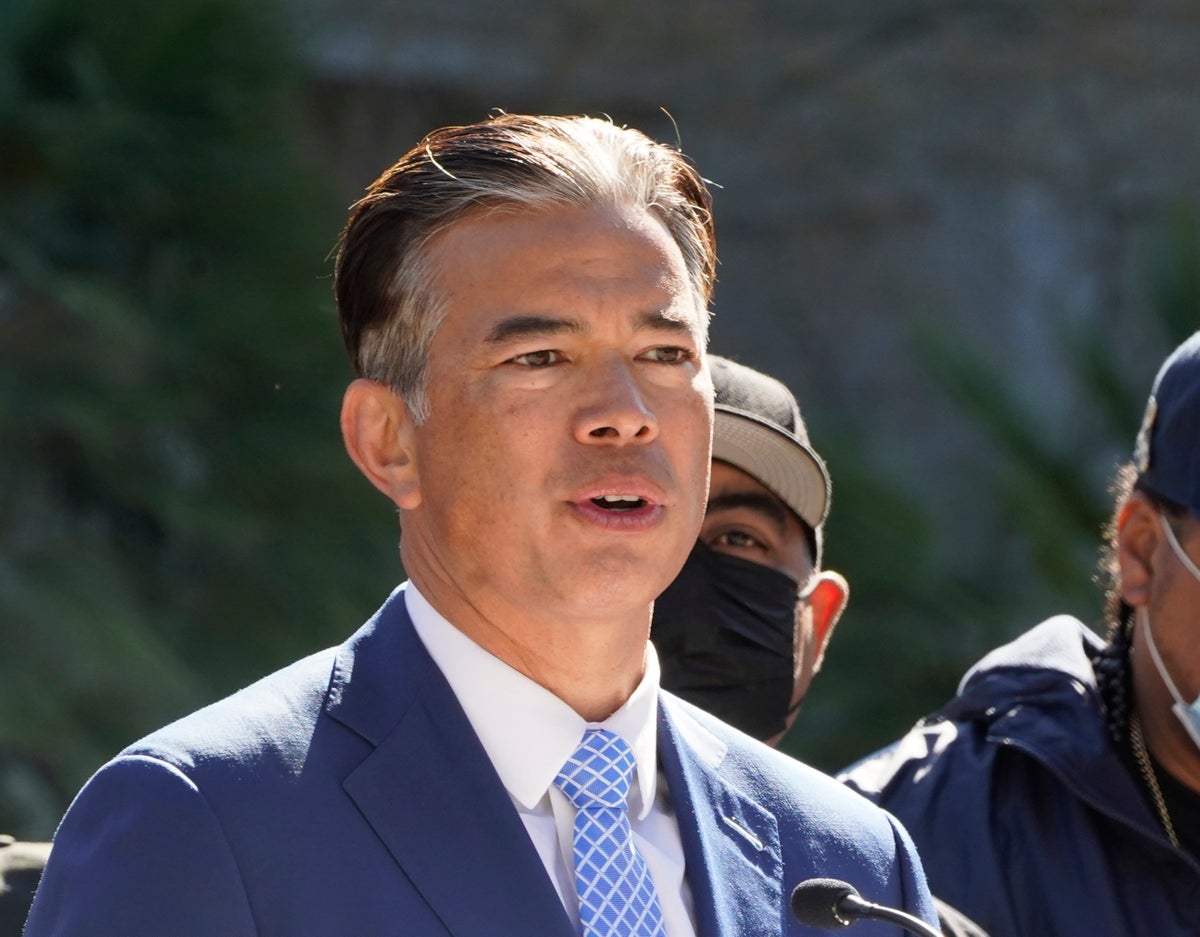 The sheriff of Bexar County, Texas is recommending criminal charges against those involved with flights that sent 49 mostly Venezuelan migrants from El Paso to Martha's Vineyard last year, what was widely derided as a political stunt orchestrated by Florida Governor Ron DeSantis.
A statement from the sheriff's office says it has completed an investigation launched last September and recommended several counts of unlawful restraint, both misdemeanors and felonies, to the office of the Bexar County district attorney.
"At this time, the case is being reviewed by the DA's office. Once an update is available, it will be provided to the public," the statement said. The sheriff's office has not named suspects.
The flights faced international scrutiny following allegations that migrants and their families, who were in the country with legal permission, were deceptively lured onto planes travelling out of state after they were processed in the US after crossing the southern border with Mexico, with their asylum cases pending in Texas.
"What infuriates me the most about this case is that here we have 48 people who are already on hard times, they are here legally in the country at that point," sheriff Javier Salazar said in a statement announcing the investigation last year.
"They have every right to be where they are, and I believe they were preyed upon – somebody came from out of state, preyed upon these people, lured them with promises of a better life, which is what they were absolutely looking for, with the knowledge that they were going to cling to whatever hope they could be offered ... to just be exploited and hoodwinked into making this trip," he said.
A federal lawsuit filed by attorneys for a group of migrants last year alleges that the DeSantis administration supervised a "fraudulent and discriminatory scheme" to collect migrants and fly them, unannounced, hundreds of miles out of state.
The lawsuit alleges the governor and members of his administration targeted immigrants who were recently released from shelters with false promises of job opportunities, education and financial assistance before they landed on the island with only volunteer support from local groups and emergency assistance from state agencies.
The lawsuit includes two unnamed defendants who "targeted" many of the people who boarded the flights, as well as three other unnamed defendants who participated in the alleged scheme, who "manipulated them, stripped them of their dignity, deprived them of their liberty, bodily autonomy, due process and equal protection under the law," according to the complaint.
Those allegations mirror claims from migrants who spoke with reporters about the ordeal, including multiple allegations that a woman identified only as "Perla" was central to an alleged effort to coerce migrants to board the planes, providing cash and McDonald's gift cards to help recruit others.
Mr DeSantis has taken credit for the flight, and his administration has supported legislative efforts to secure $12m in funding for similar operations. The administration has spent more than $1.5m on such flights, according to state records.
The sheriff's announcement follows more migrant flights from Texas to California, which California Attorney General Rob Bonta has likened to "state-sanctioned kidnapping." Officials and civil rights attorneys are investigating whether the DeSantis administration was also behind those flights; Mr Bonta has stated that the migrants had what appeared to be Florida government documents.
"We are also evaluating potential criminal or civil action against those who transported or arranged for the transport of these vulnerable immigrants," he said in a statement this week. "While we continue to collect evidence, I want to say this very clearly: State-sanctioned kidnapping is not a public policy choice, it is immoral and disgusting."
The Independent has requested comment from the DeSantis administration.