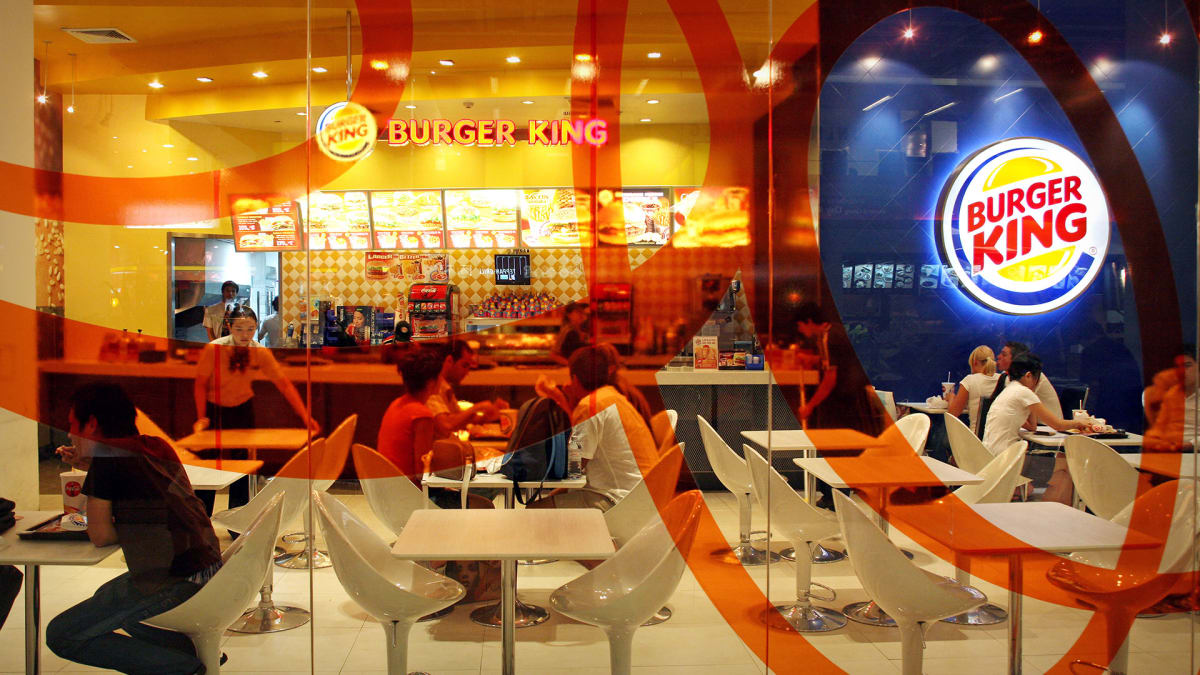 Fast-food chains have a hard time surprising anyone, given how many wacky burgers and new takes on chicken sandwiches have hit menus over the past few years. 
In a world where KFC's (YUM) Double Down, a sandwich that uses fried-chicken breasts as a bun, no longer feels particularly clever, innovating in a way that gets people excited is a challenge.
That has not stopped the big chains from trying new ideas and experimenting all over the world. Those ideas don't always make it to the U.S. Sometimes, that's a cultural matter. Different countries rely on different comfort foods, and what might be a new play on an old favorite in one place is an exotic treat someplace else.
DON'T MISS: Chick-fil-A Follows Starbucks In Making a Move Customers Will Hate
Restaurant Brands International's (QSR) Burger King has leaned into that idea worldwide. The chain has tried huge sandwiches, wild Whoppers, and flavors that probably don't fit on its U.S. menu. McDonald's (MCD) has done the same thing while Wendy's (WEN) doesn't have the same global footprint as its rivals.
Now, Burger King has brought back a seasonal favorite Dessert Burger for Lent in a handful of countries.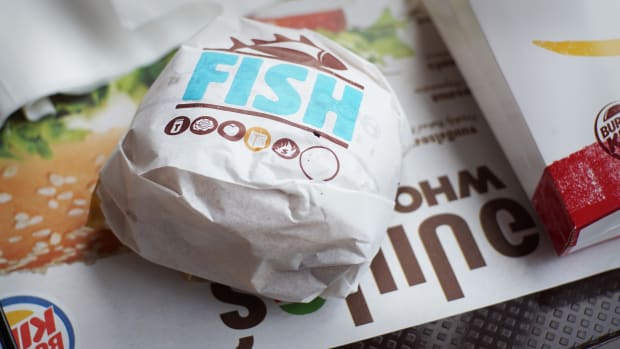 Burger King Has a New Offering for Lent 
In the U.S. Burger King and Wendy's both bring back their fish sandwiches for Americans who don't eat meat on Friday during Lent. McDonald's doesn't make any changes because it offers the Filet O' Fish year-round.
Burger King, however, has a whole different take on the Lent season in Denmark where it's offering a novel take on a local tradition. The fast-food giant has a meat-free Dessert Burger that seems as if it would fit on its menu in the U.S,
Called the Semla Burger, the unique menu item features a layer of marzipan cream, a brownie patty and a layer of whipped cream sandwiched between two halves of a pearl-sugar-topped cardamon bun, Brand Eating reported.
"The dessert burger represents Burger King's take on a semla or Mardi Gras bun, which is a Swedish sweet bun that was once only eaten before the fasting period of Lent on Fat Tuesday (i.e. Mardi Gras)," the website reported.
"Nowadays, you can find them in Sweden and several nearby countries, including Denmark, a little after Christmas through Easter (similar to how we find fast food fish sandwiches here in the U.S.)."
Dessert May Be the Next Fast-Food Battle Front
The big three fast-food burger chains -- McDonald's, Burger King, and Wendy's -- have largely overlooked dessert. McDonald's has its pies and the McFlurry, Wendy's has the Frosty, and Burger King has some generic ice cream and pies, but none of the three has focused a lot of effort on the sweet side of their menus.
McDonald's has tried to address the matter. Back in 2011 the chain tried to turn itself into a "dessert destination," the Chicago Tribune reported.
"It's just one of those things that fell into our laps as something customers want," said McDonald's Marketing Manager Adam Salgado at the time. "We're always trying to find ways to address what customers want and, in turn, help us grow our business," he said, describing the latest push as "renewed focus in offering variety."
At the time, the chain experimented with fancier shakes, smaller McFlurries, and new takes on its famous pies.
Those efforts never really took hold and dessert remains a small part of sales for all three chains. Dessert remains, however, an attractive market because costs are low and the items sell for wide profit margins. 
A "dessert burger" may not be the answer, but it's the type of novel product that might drive people to Burger King just to check it out (but probably won't get Americans to make the trip to Denmark).