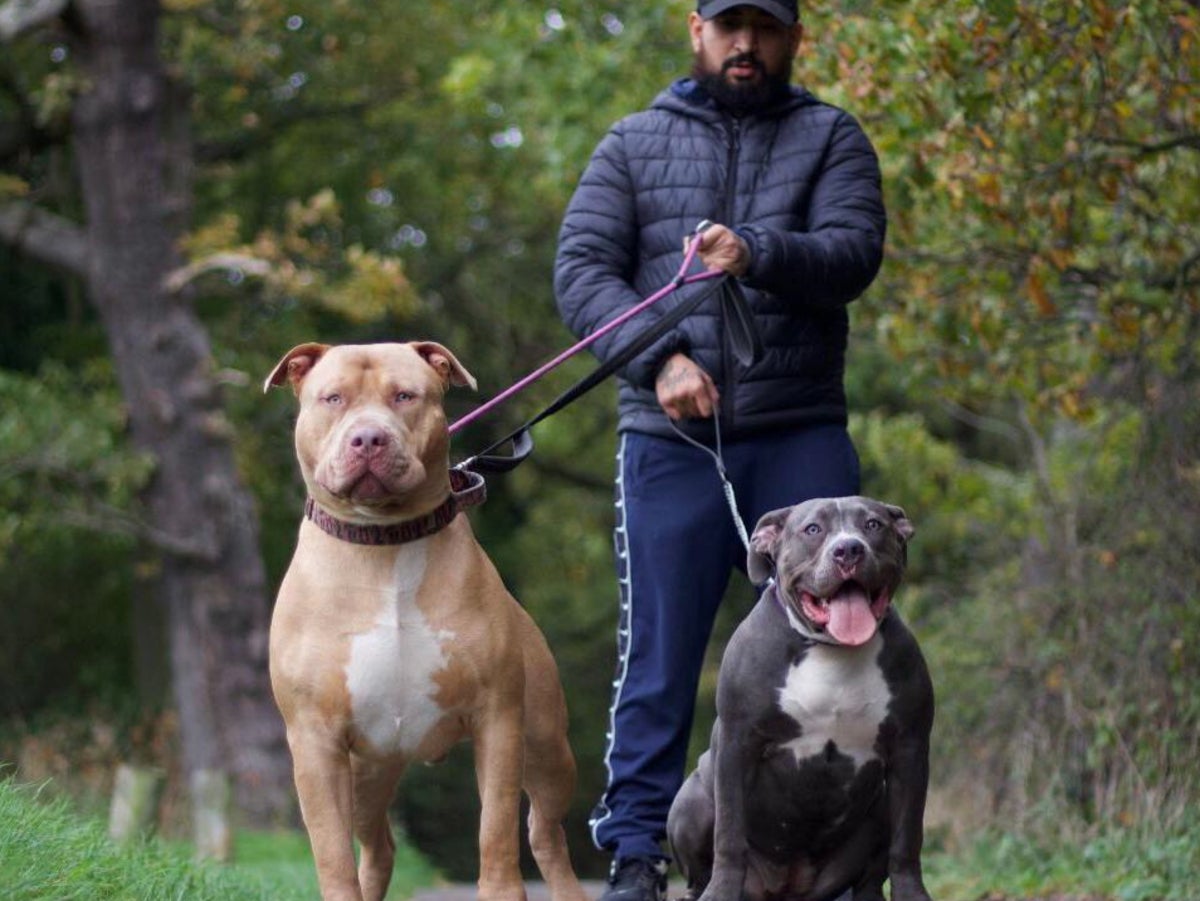 A Bully XL owner whose dog stopped two men from allegedly raping a woman has admitted the dogs can be "weapons" in the wrong hands.
Sid Costello is the owner of three Bully XLs called Pablo, Menace and Purple Rein who disturbed suspected attackers at the end of his road during an incident two years ago. While out walking he spotted a distraught woman running out of the undergrowth in Plumstead, south east London. chased by two youths.
Mr Costello, who believes the dogs disturbed the incident, said he immediately put himself and his dogs between the woman and the suspects and acted as if he would let his dogs go after them.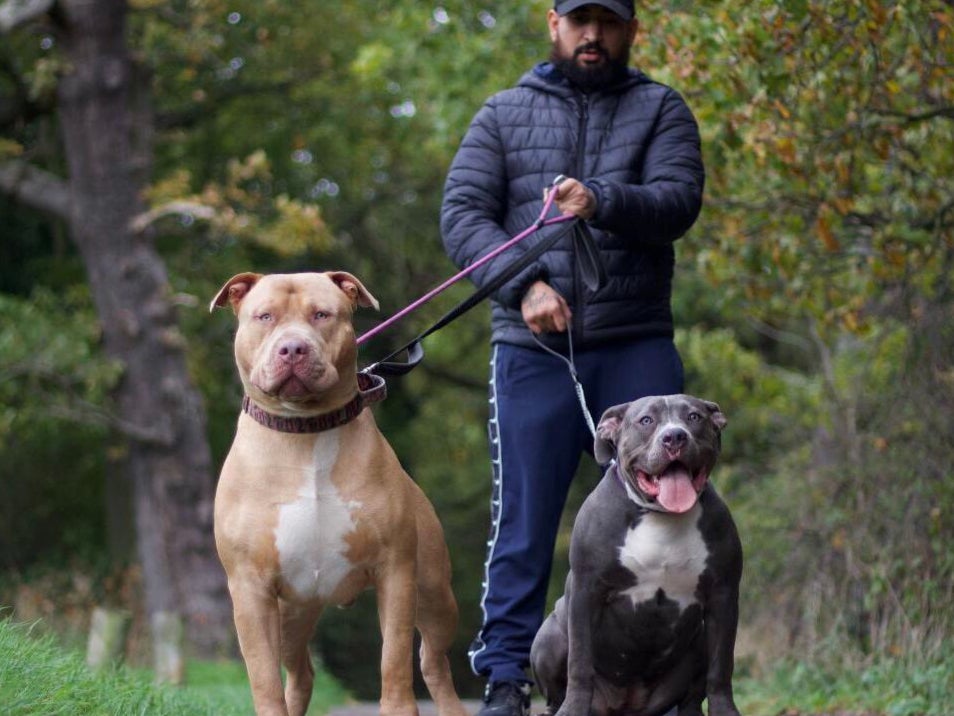 Council worker Mr Costello said with the help of Pablo and Menace, then one and eight months old, he forced one of the suspects to back into a doorway before making a citizen's arrest.
The father-of-three also claims the eldest Pablo has stopped a neighbour from being burgled and also helps find other lost dogs in the neighbourhood likening him to the children's TV show "Paw Patrol".
Following an attack on an 11 year-old girl and two other people by a Bully XL in Birmingham at the weekend, the 31 year-old has hit out at bad breeders for giving the dogs a bad name.
He blames "backyard breeders" for wanting to create the "ultimate big dog" and only wanting to sell status pups for thousands of pounds for the spike in XL attacks.
He said: "The amount of attacks that have happened I personally feel they are very close to banning the breed. But too many people have them.
"The news has been horrible. I will stick to my guns and say you can't blame the dogs but the owners.
"Nothing is regulated in breeding. Some people want their dogs to be aggressive so they breed two dogs with high prey drive so the pups are going to be aggressive.
"If you breed a fighting dog it will fight, if you breed a guard dog it will guard, if you breed a couch potato it will be a couch potato. It's how you treat them.
"These are powerful dogs; they are walking weapons. If it's over 50kg it is dangerous. I want all breeders to be registered."
"If they try and take them away from me I will be broken-hearted but I would have to surrender them. I would have no other choice.
"Pablo's grandad has been around for decades but because they are so popular recently they have been bred poorly."
Related: 11-year-old victim of XL bully dog attack says owner should be in prison
Scotland Yard confirmed at the time that a dog disturbed two men in the middle of a reported sexual assault but were forced to drop the case.
A spokesperson for the Met Police said: "Police were called to reports of a rape of a woman by two males.
"Officers attended. It was reported that a 35-year-old woman was raped by two males in bushes.
"A member of the public, who was walking his dog, disturbed the suspects and assisted in detaining one of them at the scene.
"The investigation was closed as the victim was not willing to proceed and there wasn't the evidence to continue without her support."