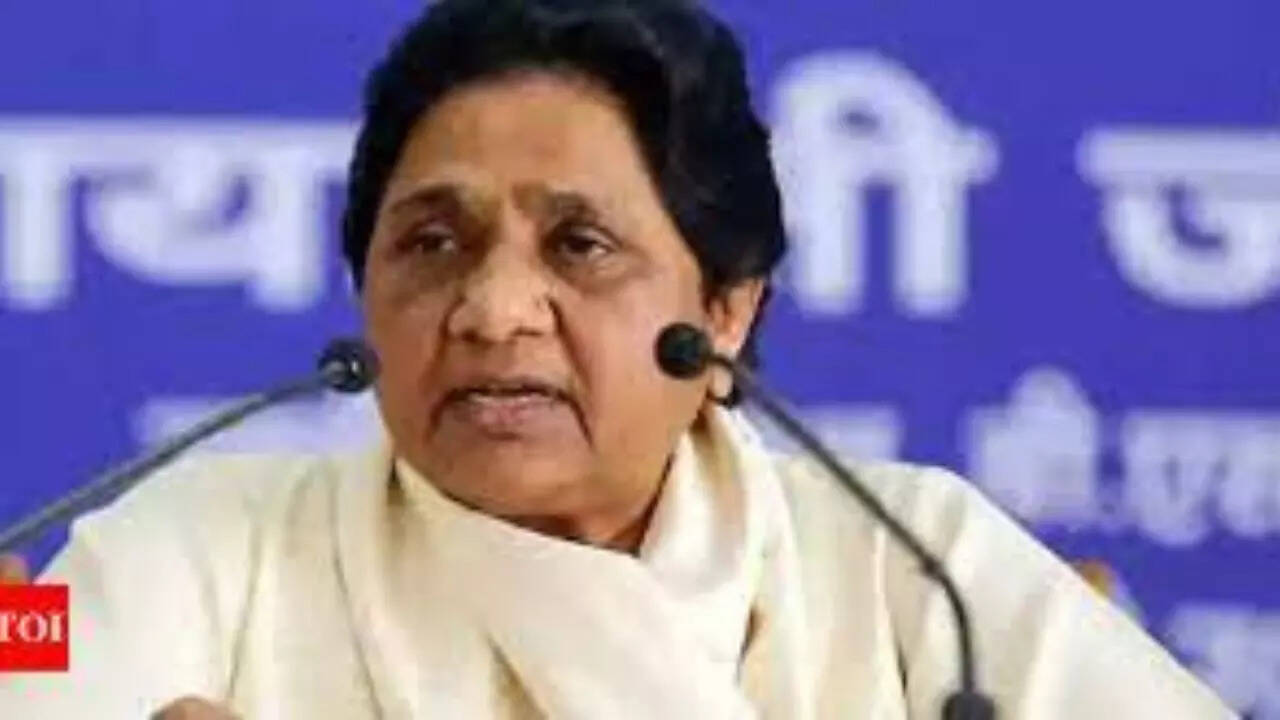 LUCKNOW: Bahujan Samaj Party's decision to not contest the upcoming bypolls in Mainpuri, Khatauli and Rampur has raised eyebrows in the political circles. More so, since the party had contested the Azamgarh parliamentary bypoll, breaking away from its tradition of not contesting bypolls.
Like Mainpuri and Rampur, Azamgarh was also an SP bastion where BSP fielded a Muslim candidate and garnered 29% votes. The Samajwadi Party lost the bypoll.
Party national president Mayawati in her tweet on Gola Gokarannath bypoll result recently had taken a dig at the SP, saying that the bypoll became a talking point more for the loss of Akhilesh Yadav's SP by 34,298 votes than the win of the BJP. "BSP had not contested. Now, who will SP blame for its loss?" she said, adding that the bypolls next month will also pose a challenge to the SP, like the Azamgarh bypoll, to save the seats which it has won in the past, almost invariably. "It is to be seen now if SP will defeat BJP to win these seats or it is not capable of defeating BJP," she said.
Bypolls are scheduled next month in the Mainpuri parliamentary seat and Khatauli (Muzaffarnagar) and Rampur assembly seats.
After a disappointing performance in the UP assembly elections 2022, BSP is keen to shed its tag of being the third significant party in UP after the BJP and the SP.
Party's national spokesperson Dharamveer Chaudhary said, "Behenji has already said that let SP prove its strength as the main opposition in the state as it has always claimed about itself. People will get to know if it has the might to challenge the BJP." Party insiders said that when the SP had lost the Azamgarh parliamentary bypoll, it had blamed the BSP. "At that time, BSP had decided to not contest the Rampur parliamentary bypoll. It was out of courtesy as Rampur has been Samajwadi Party's winning seat. But did SP acknowledge this decision of ours. Had they reciprocated the gesture in Azamgarh bypoll, we would have won the seat," said a party leader.
"Bypolls are mostly won by the ruling party. Given that, we are more focused on the 2024 Lok Sabha elections that we will contest on all seats," said the party spokesperson.