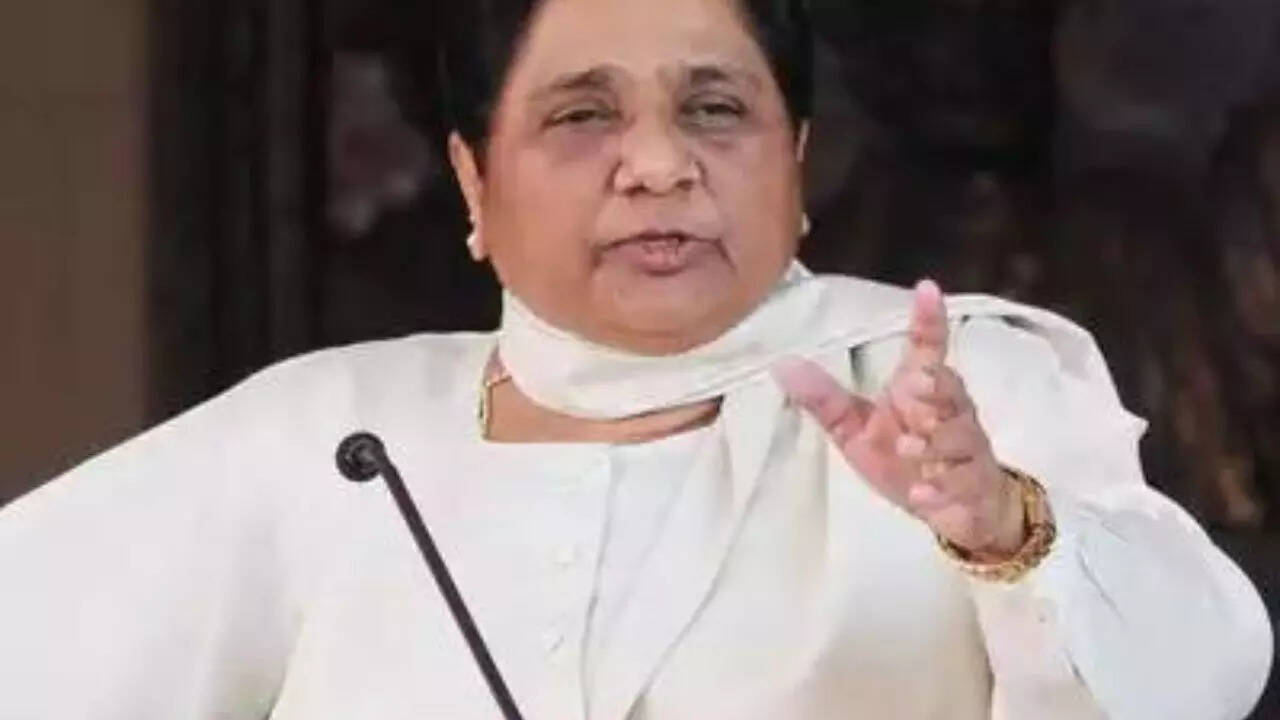 LUCKNOW: BSP national president Mayawati slammed the UP government for the Lakhimpur Kheri incident and said that criminals are fearless in the state because the government has its priorities wrong.
In Lakhimpur Kheri, two minor sisters from the Scheduled Caste community were allegedly abducted, raped and killed and their bodies were hanged from a tree. "This incident exposes the reality of the claims made by the government about women security and law and order situation in the state," she said in a tweet.
In gruesome incidents of crime like this one and the one that took place in Hathras, it is because of the efforts to cover up the truth that criminals have become fearless, Mayawati said, adding that there is a need for improvement in the government's policies, priorities and working style.
"The heart-wrenching incident of two Dalit daughters being abducted in front of the mother and then being killed after a rape and their bodies hung on to a tree is being talked about everywhere. Any amount of condemnation of such an incident is less," she said in a tweet.
Meanwhile, BSP MLC Bhim Rao Ambedkar met the family of the victims in Lakhimpur Kheri on Thursday. "I met the family. They are extremely poor. Out of the three daughters, one is married and two minors are killed. The family wants financial support and a job for the son. We stand with them," he said.
"The senior officials from the police and administration were present when I met the family. The government would have announced financial support to the family by now had they not been the Dalits. Yahan Dalit ki hatya ho jati hai aur koi aarthik madad nahin aati sarkar se," he said, adding that the father of the deceased works as a labourer.
The state government should also ensure full justice to the family.