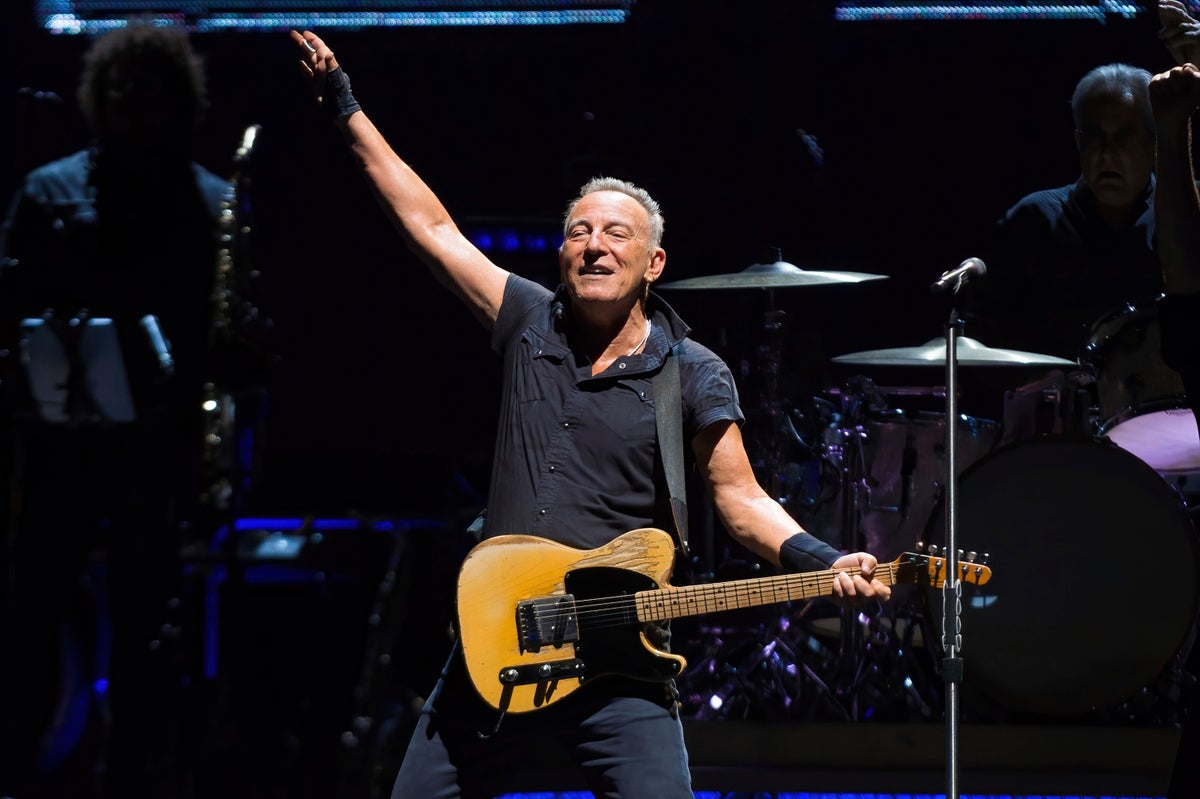 The Boss is taking an unexpected breather and cancelling his September shows, citing doctors' orders.
Bruce Springsteen announced on his website Wednesday (6 September) that he was postponing shows for the remainder of the month while he is treated for symptoms of "peptic ulcer disease."
The disease causes ulcers to form in the stomach or small intestine that can cause heartburn, nausea and stomach pain.
The postponed shows including scheduled stops in Baltimore, Philadelphia, Albany and Syracuse in New York, Pittsburgh, Pennsylvania, Washington, DC, and shows in Connecticut and Ohio.
"Over here on E Street, we're heartbroken to have to postpone these shows," Springsteen said in a statement posted on his site and social media. First, apologies to our fabulous Philly fans who we missed a few weeks ago. We'll be back to pick these shows up and then some.
"Thank you for your understanding and support. We've been having a blast at our US shows and we're looking forward to more great times. We'll be back soon."
Springsteen, renowned for his high-energy, three-hour plus concerts with the E Street Band, recently performed three nights of shows in his home state of New Jersey.
His website states that those who had purchased tickets will "receive information regarding rescheduled dates for the postponed shows" in the future.
Springsteen's tour, which began on 1 February in Tampa, Florida, is currently scheduled to resume in Vancouver, Canada on 3 November.
Springsteen performing at Hyde Park in July

— (PA)
In mid-August, the "Born in the USA" hitmaker postponed his concerts in Philadelphia just hours before they were supposed to go ahead, after having "taken ill".
The musician recently played two tour dates in Hyde Park, London, constituing his first gigs in the city since 2016.
In her five-star review for The Independent, Annabel Nugent wrote: "How and why after all these years, the musician, now 73, still wishes to put himself through such a physically gruelling set is a mystery but one that serves the 65,000 people in the crowd tonight well. From the moment he and the E Street Band arrive on stage promptly at 7pm, it's a breathless race to the finish line.
"... Again, I ask myself: has anyone on earth ever aged better than Bruce Springsteen?"