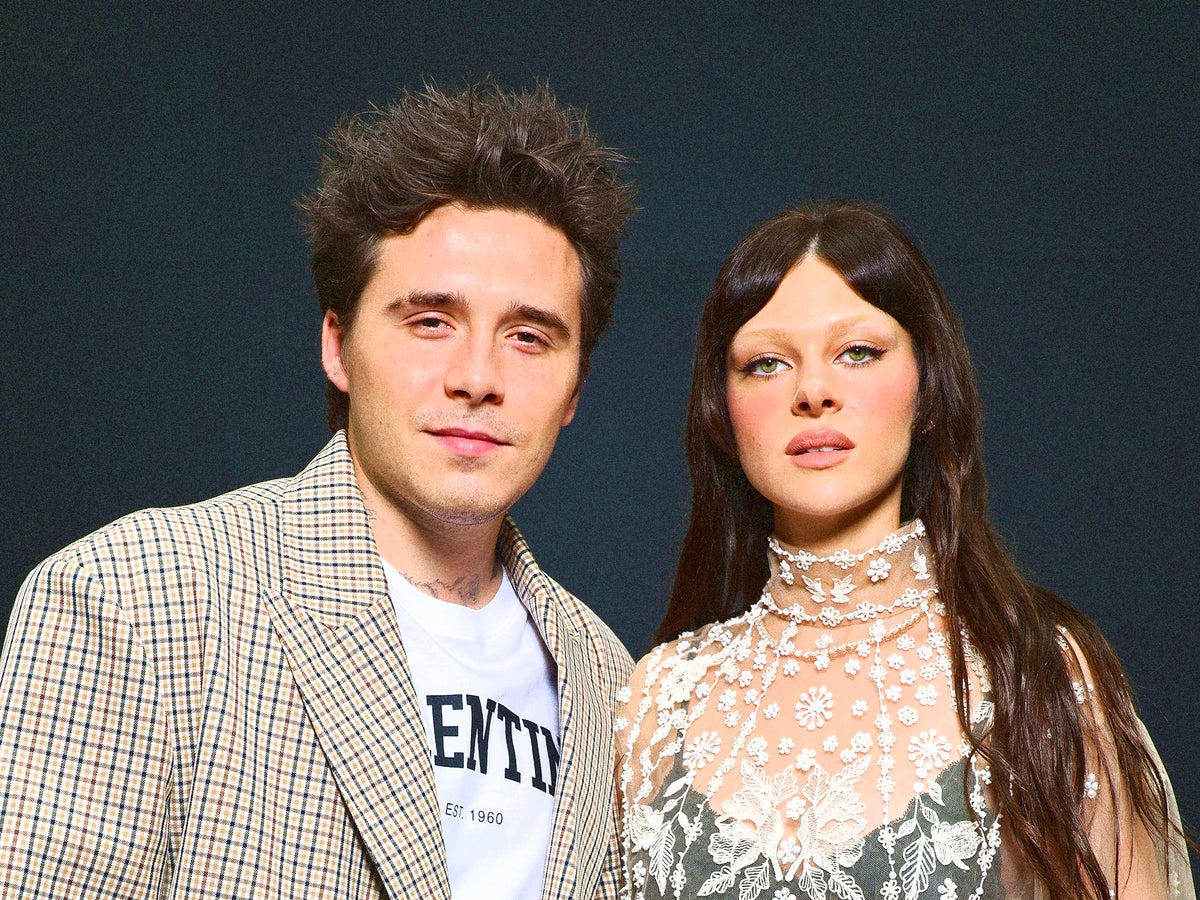 Largely missed in the "nepo baby" discourse of December was the fact that the majority of nepo babies are… sort of great? Jeff Bridges. Jane Fonda. Laura Dern. Sofia Coppola. Legends! Riley Keough. Dakota Johnson. The assorted Skarsgards. Brilliant! Maya Hawke. Maude Apatow. Jack Quaid. Nepo zygotes with undeniable skill and charisma! Yes, all were born into the moneyed bosom of Hollywood privilege, as if a stork dropped them off outside the Warner Bros backlot. But the vast majority of stars-born-to-stars quickly justify their fame through their work – so you can't really question what they're bringing to the table. Unless, of course, that star is Brooklyn Beckham. And the table is in your kitchen. And what's being brought to it is a roasted beef joint as pink as a Question Time audience member.
This week, Beckham – the career-hopping son of David and Victoria – sparked giggles with an Instagram video in which he enthusiastically demonstrated how to cook a traditional Sunday roast. It wasn't the best. Beckham has made a habit of this kind of thing. There was his "experimental" cocktail last November that was more or less a gin and tonic, and last October's 10-minute US TV segment in which he painstakingly put together… a bacon, sausage and egg sandwich. For his roast, Beckham slathered his potatoes and vegetables in a river of oil, before not so much cooking his beef as blowing gently on it. Cows walking past the kitchen would be better brazed. The resulting dinner was met with various degrees of hostility in the comments section. "Heart attack on a plate," wrote one meanie. "A good vet could bring that back to life," wrote another.
These people don't get it, though. Do they not realise what we have here? For Beckham is secretly our best nepo baby: a sort-of celebrity blessed with incredible privilege, who's just as meandering, confusing and indeterminate as your average twentysomething male. I sometimes wonder if a random young man from a non-descript English city Freaky Friday-ed with him at one point in the late 2000s, and this is the result. No one has ever drifted so aimlessly so publicly before despite endless opportunities not to – it must simply be a body swap.
Beckham is still only 23 but has a laundry list of short-lived passions behind him. At 14, he was into football, so he played after school. At 16, and like every teenager whose parents at one point or another bought them a camera for Christmas, he started taking lots of photographs – arty shots of pretty people or, um, slightly out-of-focus elephants. He went to college for it, assuming an enjoyable hobby could potentially turn into a thriving creative career. It didn't pan out, but not to worry. A few years later, then aged 21, he realised he dug cooking. In fact, cooking was a lot of fun; playing with ingredients, serving dishes for friends. So he decided to pursue that instead.
Every one of us has that kind of trajectory in our backgrounds – those half-hearted, adolescent stabs at different vocations, each one abandoned somewhere along the way. The only difference here is that Beckham has done all of his experimenting on the world stage, his career shifts just a bit fancier due to his parents' connections. That elephant photo? Published in a book by Random House. Those arty shots of pretty people? The Burberry campaign he shot at 16. The adventures in the kitchen? Alongside professional chefs for his Instagram series. That reportedly costs $100,000 per episode. And had the indignity of being called Cookin' with Brooklyn.
All of the above is naturally enraging, the opportunities afforded Beckham so disproportionate to his training or, in hindsight, actual interest in any of it. But put all of that aside – and I completely understand if you'd rather not – there is something sort of genius about his present-day fame. Beckham is all over the tabloids all the time, but that's down to a media playbook more in keeping with a C-lister – little curation, limited quality control, and no real objective in sight other than attention. He takes part in viral TikTok challenges, like eating a really, really hot potato chip. He and his wife Nicola Peltz attend red-carpet events for milkshake. He is the spokesperson for canned sake. They were largely in the headlines last year due to an alleged "feud" between Nicola and Victoria, which was written about so vaguely yet so relentlessly that it had to be manufactured. Collectively, it's all very un-chic. It's also what makes him so entertaining.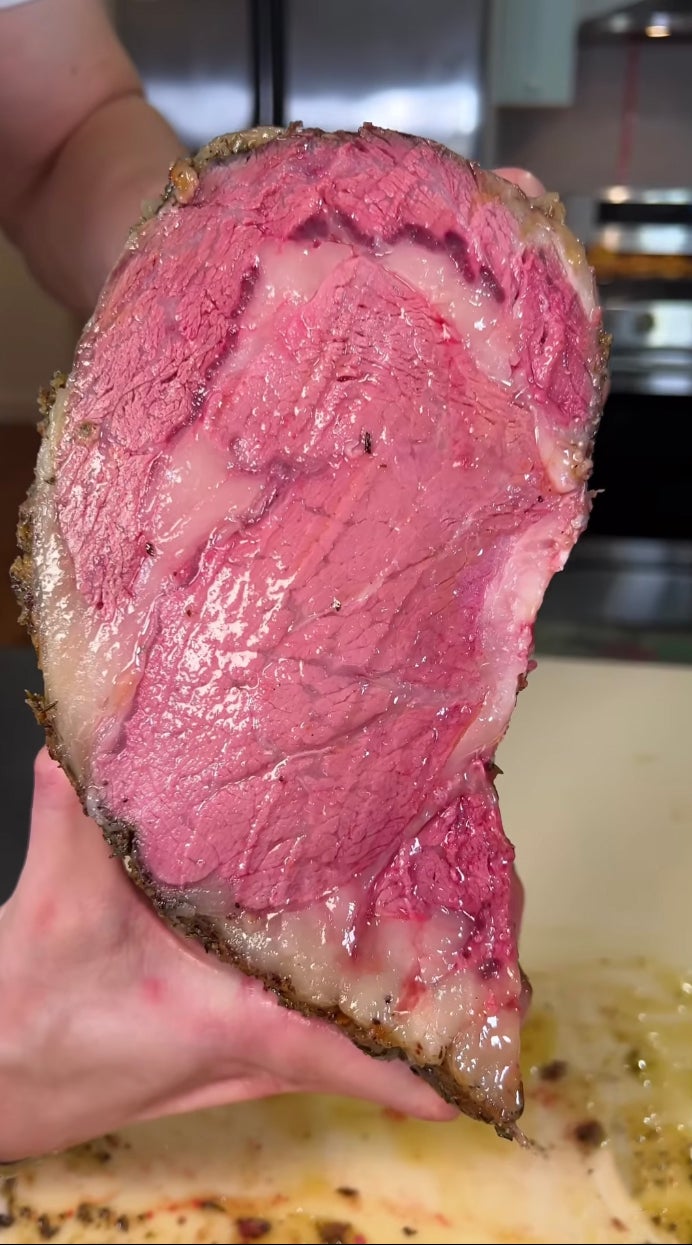 Going after Brooklyn Beckham has always felt akin to people going after his father for being slightly inarticulate, or his mother for not having an amazing singing voice: it's all a bit low-hanging fruit. No, he's not a natural in front of the camera. And no, I wouldn't sample his beef. Nor is he self-aware enough to mock himself – his mother, for instance, has always secretly been a riot for her willingness to poke fun at her resistance to smiling, or her Poshness, or the time she collaborated with Dane Bowers. Not so much Brooklyn – yet, anyway. But all of this does speak to his general incongruousness – as if he's clunkily, haphazardly ordinary in a very unordinary situation. His appeal is in his total lack of appeal; a man throwing everything at the wall to see what sticks.
He's also the greatest asset for famous people who get incredibly defensive about nepotism. On paper, Brooklyn Beckham could be the biggest star in the world. That he's not – despite all of that investment – proves that there's still a meritocracy at work in nepo baby circles. If you don't have that fierce self-belief, or that ineffable "zing" or "X factor" that makes people want to watch you, read about you or see what you do, you're not going to become the next "nepo baby we forget has famous parents".
In the meantime, I'm enjoying the terrible beef. And the milkshake launches. And the strained attempts to build a Peltz Beckham brand. As well as whatever might be coming next. "I would love to have my own pub," Beckham told Variety last year. "I would love to have my own sauces, knives, pots and pans. I want to have so many TV shows."
Reach for the stars, Brooklyn.