Bronx fire: At least 19 reported dead and dozens injured in 'horrific' apartment building blaze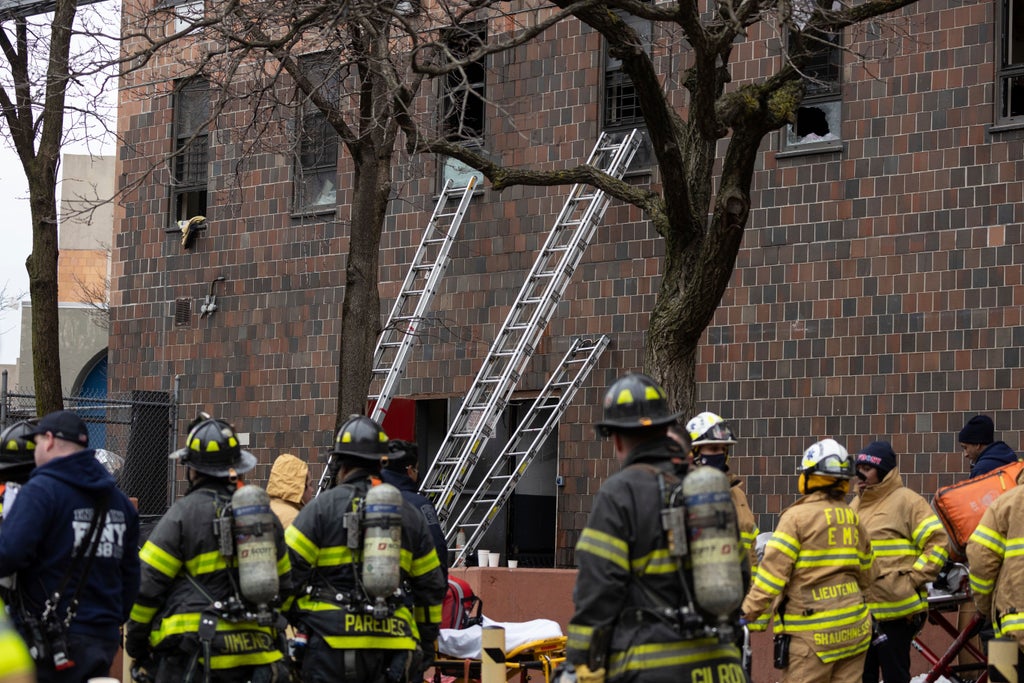 At least 19 people were killed, including nine children, after a fire broke out at an apartment building in the Bronx, New York City, officials say.
"This is going to be one of the worst fires we have witnessed here in modern times in the city of New York," the city's mayor, Eric Adams, said at a press conference.
According to the New York City Fire Department (FDNY), the fire broke out just before 1100 local time [1600 GMT] on Sunday, beginning on the second and third floors of a building on East 181st Street. The FDNY said approximately 200 firefighters were working to put out the flames.
City officials say the blaze has left 63 people injured, including 32 who were sent to hospitals with life-threatening injuries. At least 19 victims have died, including nine children.
"The numbers are horrific," Mr Adams said.
Video of the fire from Citizen App shows flames roaring out of a window, along with a huge column of smoke stretching up to the top of the 19-floor building. Screaming and crashing sounds can be heard in the background.
At Sunday's press conference, FDNY commissioner Daniel Nigro said firefighters arrived at the scene within three minutes of the 911 call.
"They were met in the hallway with this fire – very heavy smoke, very heavy fire," the commissioner said. "This smoke extended the entire height of the building – completely unusual. Members found victims on every floor, in stairways."
Mr Nigro said the fire began in a duplex apartment spanning two floors of the building, and spread quickly because its door was open.
He said investigators found the fire "started in a malfunctioning electric space heater" in an apartment unit spanning the second and third floors.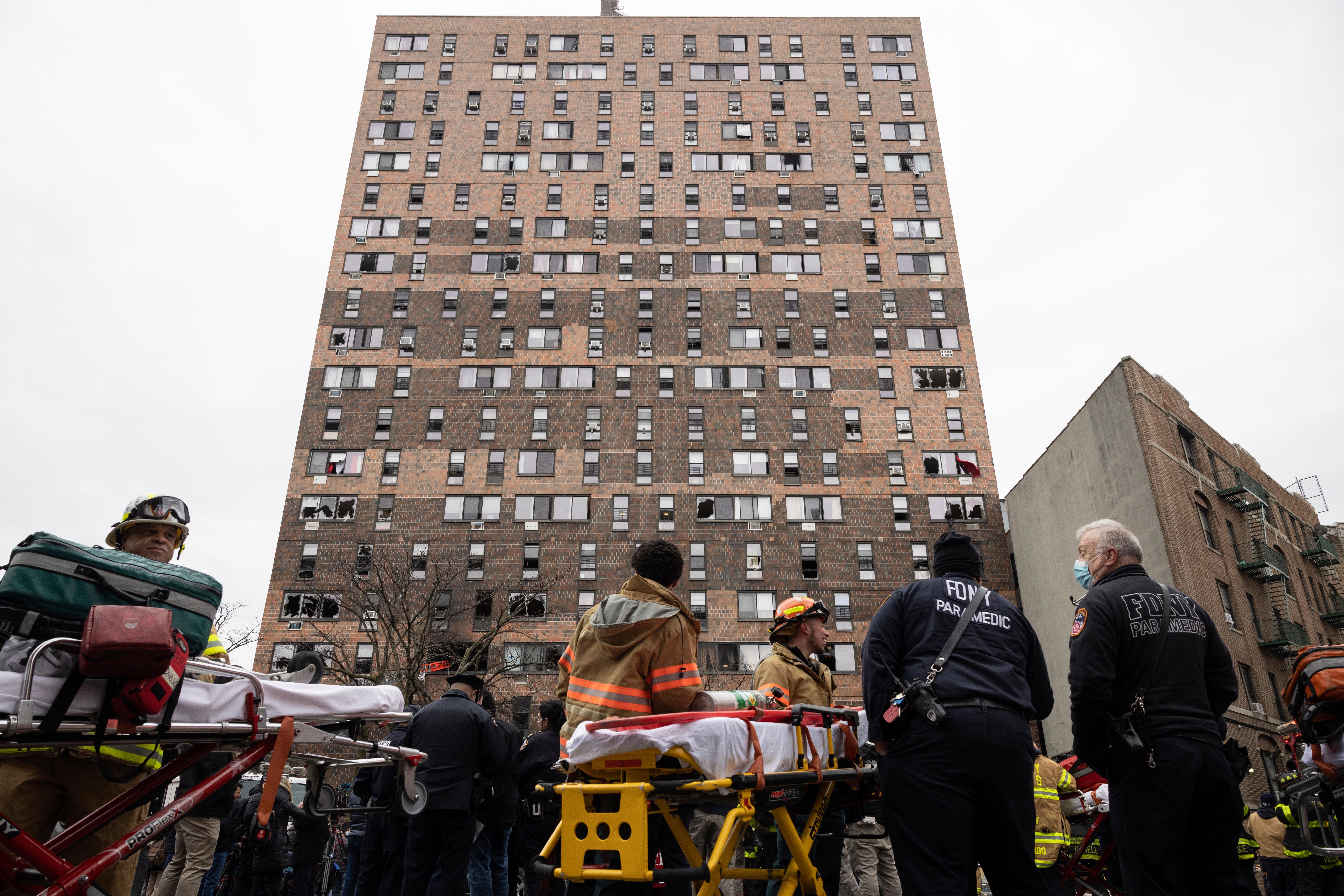 Survivors of the fire described the horror of finding their apartments suddenly filled with smoke.
"We were just trying to breathe," Wesley Patterson, a 20-year resident of the building, told The New York Times.
Mr Patterson said he tried to open his window, but it burned his hands. When he finally got it open, more smoke from outside rushed in.
"I was yelling, 'Please help me! Please come get us!'" he recalled shouting to the firefighters below, but they couldn't get to him. After about 20 minutes, FDNY members pulled him and his family out through their window.
"I'm glad we made it out safe, but I still can't believe it happened," Mr Patterson said.
Resident Sandra Clayton said she ran for her life when she saw the hallway filling with black smoke and heard people screaming, "Get out! Get out!"
Ms Clayton, 61, said she groped her way down a darkened stairway, clutching her dog in her arms. The smoke was so thick and black that she couldn't see, but she could tell there were other tenants nearby because she heard their panicked wails and crying. Her dog, Mocha, slipped from her arms in the commotion and was later found dead in the stairwell.
The 120-unit building in the Twin Parks North West complex was built in 1973 as part of a project to build modern, affordable housing in the Bronx.