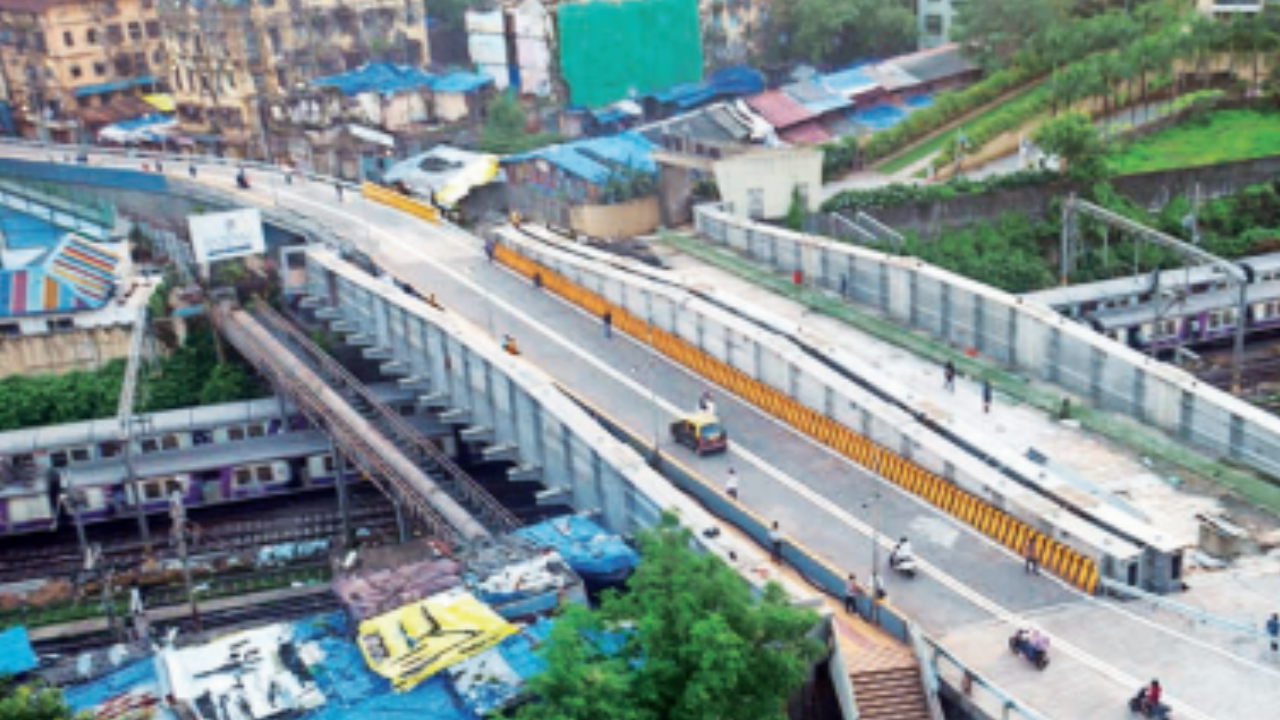 MUMBAI: After several hiccups and delays since it was demolished over six years ago, the BMC opened the reconstructed Hancock bridge that connects Mazgaon to Dongri on Monday following a Bombay high court order.
Local residents and activists, however, are livid as certain works are still pending, including painting of the bridge. They are already upset with BMC for scaling down the reconstruction project from four lanes to two as it failed to acquire space because occupants of the buildings on access roads refused to vacate.
Satish Thosar, chief engineer of BMC bridges department, confirmed that two lanes of the bridge have been opened for vehicular traffic following the HC order. "Some works are left, but we can complete them even with traffic movement," he added.
The HC on Monday directed that Hancock bridge be reopened as an interim arrangement while hearing a writ petition filed by Wallace Fortuna society in Mazgaon that sought direct access to the bridge through a ramp. Advocate Amit Jajoo, secretary of Wallace Fortuna who had filed the petition, said, "An independent consultant [VJTI] has been asked to examine our access issue and the traffic department has been asked to ensure that there are no squatters or unauthorised parking that would hinder existing entry/exit points. The HC also asked the consultant to ex-amine a second access point."
Besides the access lanes being chock-a-block with buildings, a luxury highrise has come up close to where the southern access ramp is to begin. Complaining about the pending works, Congress MLA Amin Patel said: "In case of a disaster-like situation, emergency vehicles will find it difficult to access the area. The bridge has not been reconstructed properly and is likely to create more traffic bottlenecks."
Activist Kamlakar Shenoy welcomed the opening of the new bridge, but said the traffic bottleneck in the area will not be resolved until all four lanes - it was the original plan - are made operational. "The BMC will need to work on war footing and raze the buildings coming in the way and provide the residents alternative accommodation," he suggested.