Bride-to-be urges mother to pay for her wedding - despite the fact that she's broke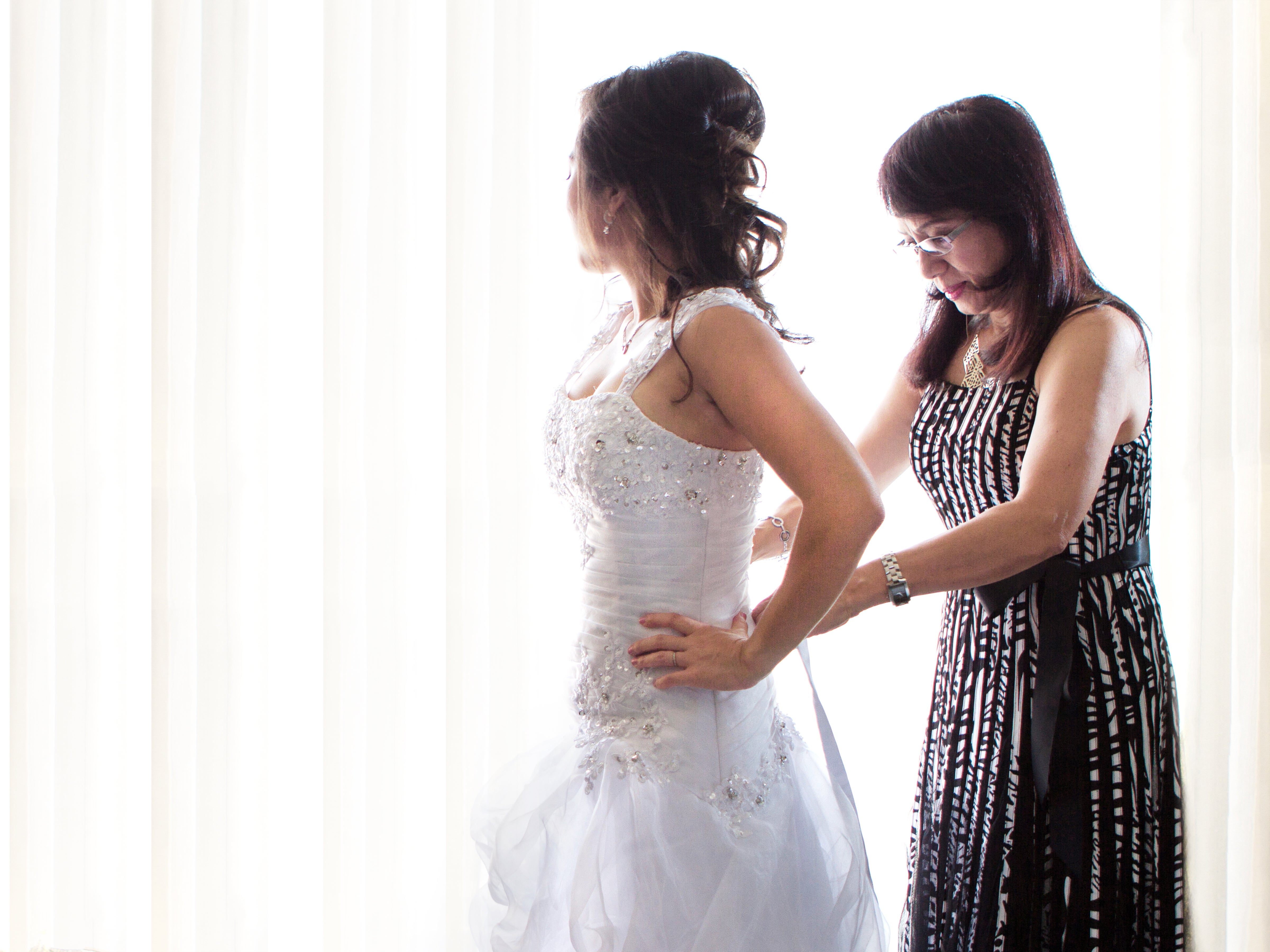 A bride-to-be has caused a stir online after she pressed her mother to pay for parts of her wedding, despite her parent's financial troubles.
When the bride messaged her mom to say she had to pay for a wedding in less than a year, her mother responded: "Oh my gosh, that's not good" and suggested that she re-evaluated some of the wedding options.
"You can have a very nice wedding on a low budget," she said. "I did it."
The response wasn't exactly what her 36-year-old daughter was expecting, as she assumingly wanted her mom to offer to help pay for parts of the wedding.
She hit back and said, "I want it to be what I want it to be", before suggesting that parents are supposed to help pay for the wedding.
Sign up to our new free Indy100 weekly newsletter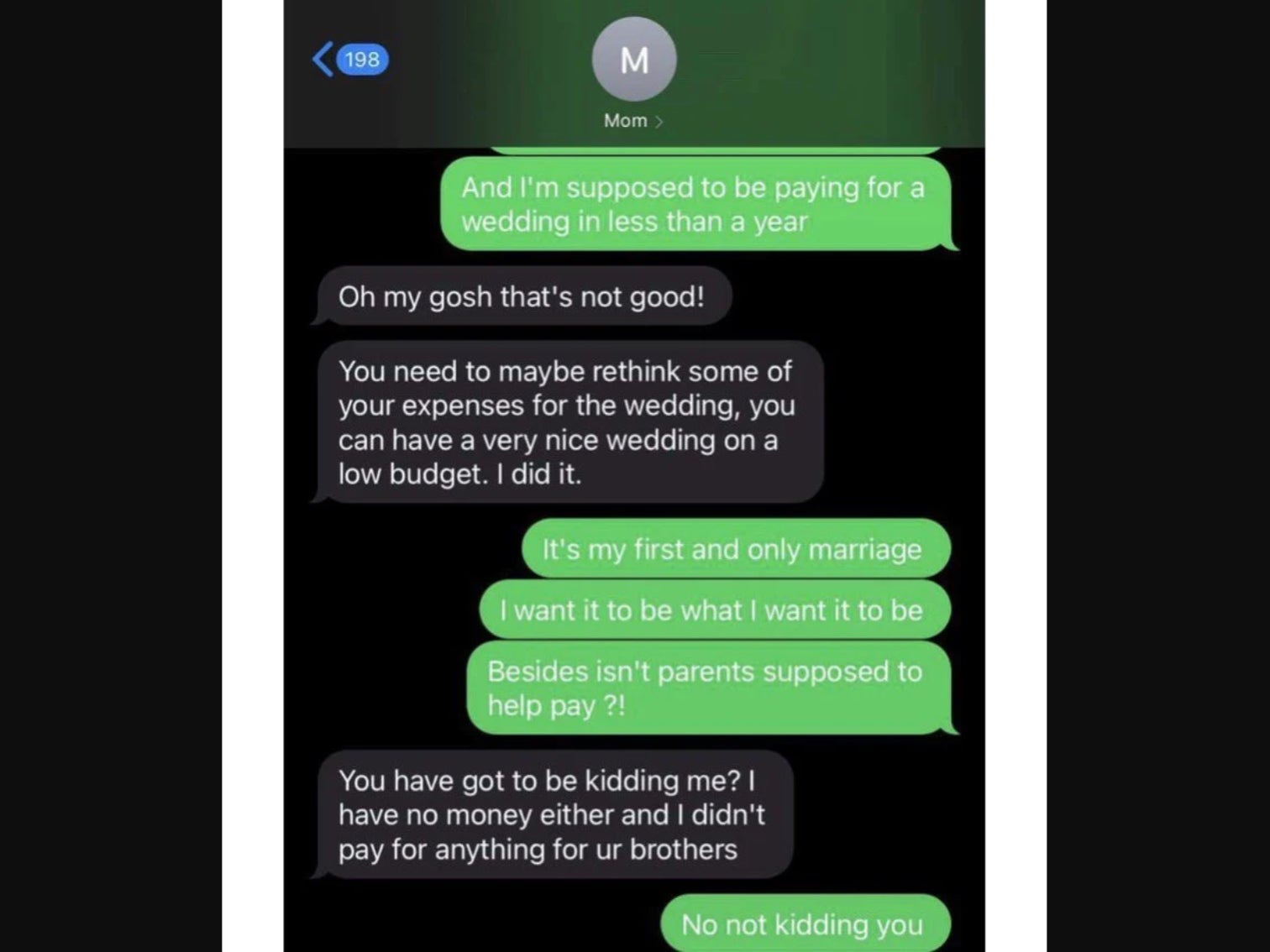 Her mother said she had no money to help, nor did she help her siblings with their weddings, which prompted the bride to share the exchange online.
In the caption, the bride-to-be tried to justify her messages by saying, "Maybe I'm an a**hole, but this hurts."
"You'd think being her only daughter, she would want to do something, any little thing, to help out – because she WANTS to.
"I mean, I would do it for my daughter, even if it was offering to buy the cake. But no, I get a flat out nothing. Justified by 'I didn't help your brother at all with his wedding.'
"I was always prepared for myself and fiance to fund it, but it really would've lessened the burden to have some help. Now I know for sure."
Redditors slammed the bride "What does the bride want her to do, take a loan?"
"The Bride doesn't care, she just wants money - if her Mom & Dad have to take a loan - that's it. Like she said "she wants what she wants". And that's a shame", another commented.
"I like how the bride posts her age as if that justifies wanting the mom to pay. I can understand parents paying when you're a 20 year old with no career or savings," one said. "But especially in your mid 30s shouldn't you have the savings at this point to fund your own wedding?"