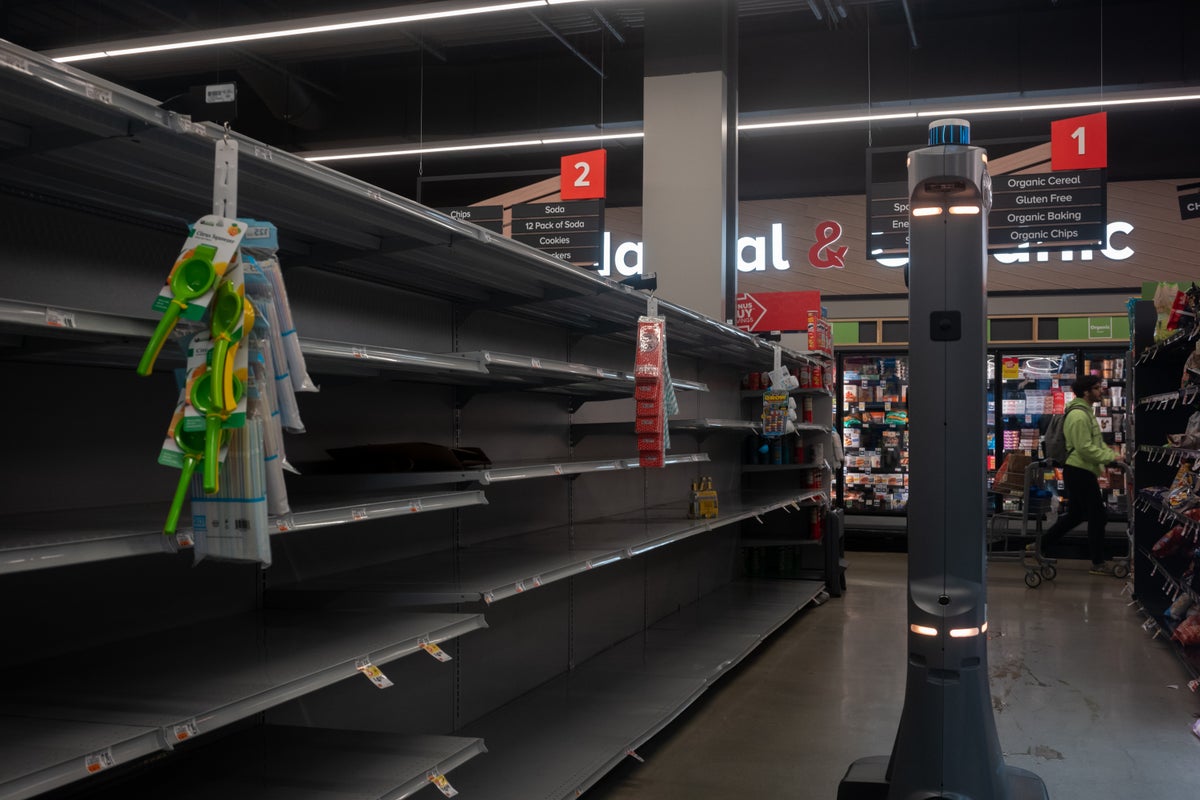 Philadelphia residents have been told by city officials that they are "confident" tap water will be safe to drink until at least midnight on Monday.
On Saturday night, the Philadelphia Water Department said that it was monitoring the spill of a latex product into a tributary of the Delaware River, and that the city's drinking water could be impacted.
Stores in Pennsylvania's largest city quickly ran out of bottled water after officials initially advised residents to use it "out of an abundance of caution".
City officials also advised residents to stock up on two days of water for emergency use. Photos and videos on social media revealed bare shelves in many stores and long lines forming.
The City of Philadelphia's latest update on Sunday afternoon stated that there was no need to buy bottled water.
"Customers can fill bottles or pitchers with tap water with no risk at this time," it added.
Officials also said that the water was safe for bathing, cooking and washing and had been treated before reaching Philadelphia.
The leak occurred late on Friday evening at the Trinseo Altuglas chemical facility in Bristol Township, according to Bucks County health officials.
Between 8,100 and 12,000 gallons of a water-based latex finishing solution spilled into the river.
While authorities said that testing did not reveal contamination, they could not be 100 per cent sure of no traces of chemicals in tap water.
"I want to reiterate that the health risks are very low if present at all. No acute effects are associated with low-level exposure," said Michael Carrol, from the City's Office of Transportation, Infrastructure and Sustainability, in a statement on Sunday.
"Our best information is that people who ingest water will not suffer any near-term symptoms or acute medical conditions. We foresee no reason to seek medical attention related to this event.
"Additionally, there is no concern over skin exposure or fire hazard. Bathing and washing dishes do not present a concern. Likewise, we have no concern over inhaling fumes at the levels we are evaluating.
"Again, this advisory is being issued out of an abundance of caution to prevent any theoretical, long-term public health impacts."