Boris Johnson was papped painting on holiday and people are saying he's trying to look like Winston Churchill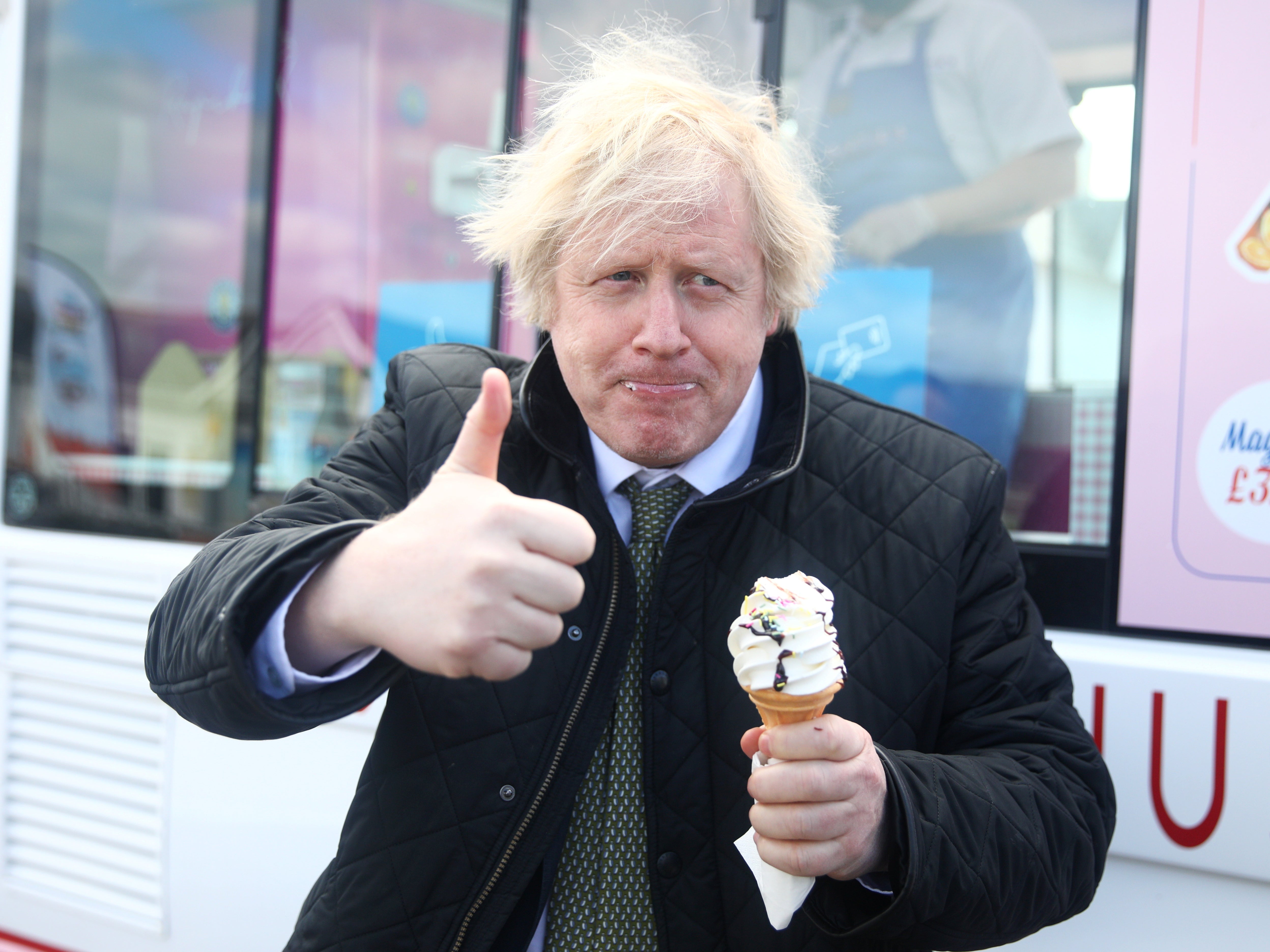 A photo has emerged of Boris Johnson painting during his holiday and people are saying he is trying to look like Winston Churchill.
The photo, published by the Mirror, shows the prime minister in a white shirt standing at an easel in the villa in Marbella he is staying at – which is owned by Tory peer Zac Goldsmith – painting a picture, though it is not clear what the artwork actually is.
Former PM Winston Churchill also whipped out his paintbrush on occasion and even sold some of his artworks during his life. In fact, he produced more than 550 paintings and even wrote a short book called Painting as a Pastime about his hobby.
So, the reactions rolled in and, as well as claiming he is trying to look like Churchill, people mocked him and imagined what he might be drawing, though some noted people might be reading too much into the snap. Here's a taste of the reaction:
Boris? Painting? Dressed as Churchill? Positioned deliberately somewhere a photographer could see him? Only for FBPE Twitter to leap on it in fury?

I'm sure it was an accident pic.twitter.com/nXuj4wnFqg

— Calgie (@christiancalgie) October 13, 2021
Johnson likely wasn't painting anything at all. As always he's trying to position himself as a modern day Churchill, who was an accomplished painter. All part of his shtick. pic.twitter.com/xzaaDTvQN4

— Man'o'Beard (@Yes_That_Steve) October 13, 2021
Johnson still channelling his inner Winston Churchill when, in fact, he makes Neville Chamberlain seem like a political genius by comparison. https://t.co/FgSVhx5uYF

— Professor Christopher Painter (@PrfChrisPainter) October 13, 2021
The pound-shop Churchill tribute act continues..

— Bill Mayor (@mrbillmayor) October 13, 2021
At least he's not got a fiddle. pic.twitter.com/y32n5B26LD

— James OhBrien (@mrjamesob) October 13, 2021
He's not seriously trying to pretend he's Churchill is he? @NSoames https://t.co/ZEgmJ23xIL

— Denis MacShane (@DenisMacShane) October 13, 2021
He so wants to be a Churchill rather than the international embarrassment he is. pic.twitter.com/uPonR9GUFU

— Graham Simpson (@grahambsi) October 13, 2021
October 13, 2021
As the country slips deeper into crisis, Boris Johnson is papped at his swanky villa, indulging his passion for painting

Here, we give you an exclusive first glimpse of his handiwork#BBCBreakfast#R4Today pic.twitter.com/iVVLSdNB3n

— Adrian Gosling (@digitalsunshine) October 13, 2021
Johnson is reportedly staying in a £25,000 a week villa near the town of Benahavis, which is not far from Marbella on the south coast of Spain. He is with his wife and child.
A Spanish police source told The Mirror: "Officially we can't confirm but unofficially he's in a big luxury villa on the border between Marbella and Benahavis.
Sign up to our new free Indy100 weekly newsletter
"We have been made aware that the British Prime Minister is staying and so we are all being extra vigilant. We know how important he is globally and what a potential target he is so there are extra patrols over the next few days."
At least he's not been spotted painting buses...