Boris Johnson speech – live: PM 'ignores' UK's problems to deliver 'economically illiterate' vision of future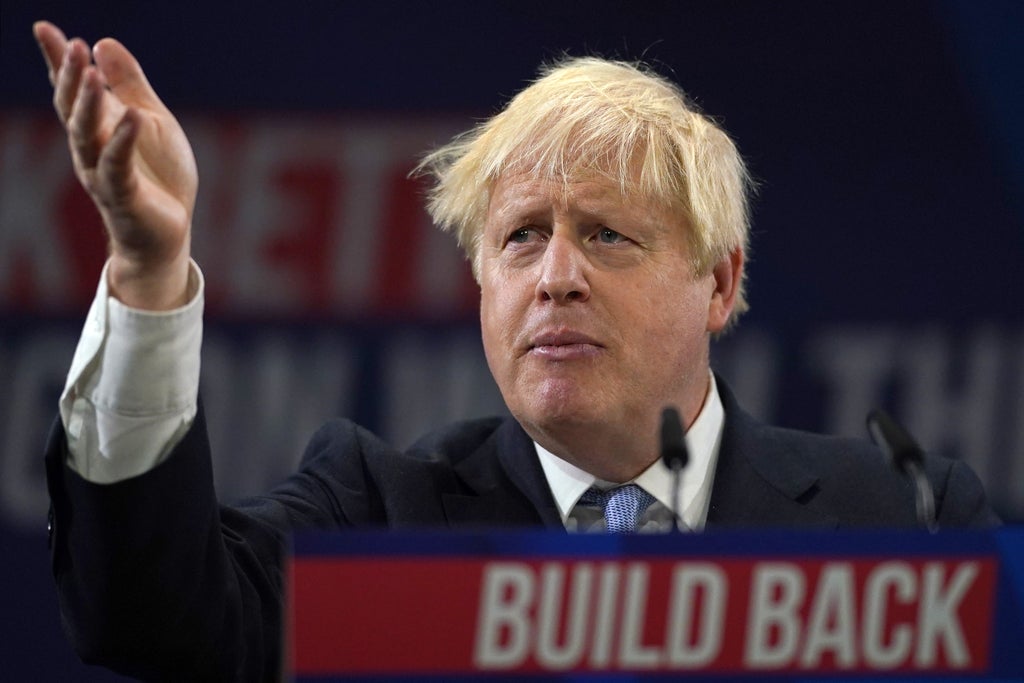 Boris Johnson says teachers will get an extra £3k to teach science or maths
Boris Johnson closed the Conservative Party conference today with a keynote speech praising the NHS, confirming the need for a new Tory economic model, and launching an offensive on Labour leader Sir Keir Starmer.
He also unveiled a £3,000 "levelling up premium" to encourage talented maths and science teachers to go and work in disadvantaged areas – the only policy he announced in 45 minutes. As it turns out, though, an almost identical scheme was first announced in 2019 then scrapped the following year.
Sam Freedman, a former Department for Education (DfE) adviser, said the old programme was "pretty similar" to what was announced today, "but they just stuck levelling up at the front of it". He told The Independent: "Now we've got an overheating labour market, recruitment has fallen through the floor and they've just thought we've got a real problem again so they've just unscrapped some of the financial perks."
It comes amid a wave of criticism for the PM's address, which Labour chair Anneliese Dodds branded "vacuous", The Spectator's Katy Balls said was "big on rhetoric rather than policy", and The Mirror's Pippa Crerar called "the most policy-lite – and joke-heavy – speech I can remember covering".
Mr Johnson did find time to condemn the "woke culture" threatening to "cancel" historical figures too. Using Winston Churchill as an example – after the former war prime minister was accused of being a racist last year – he said the Tories would not let people "erase Britain's history".
Follow our live coverage below