Boris Johnson's tunnel to Ireland 'ditched on cost grounds'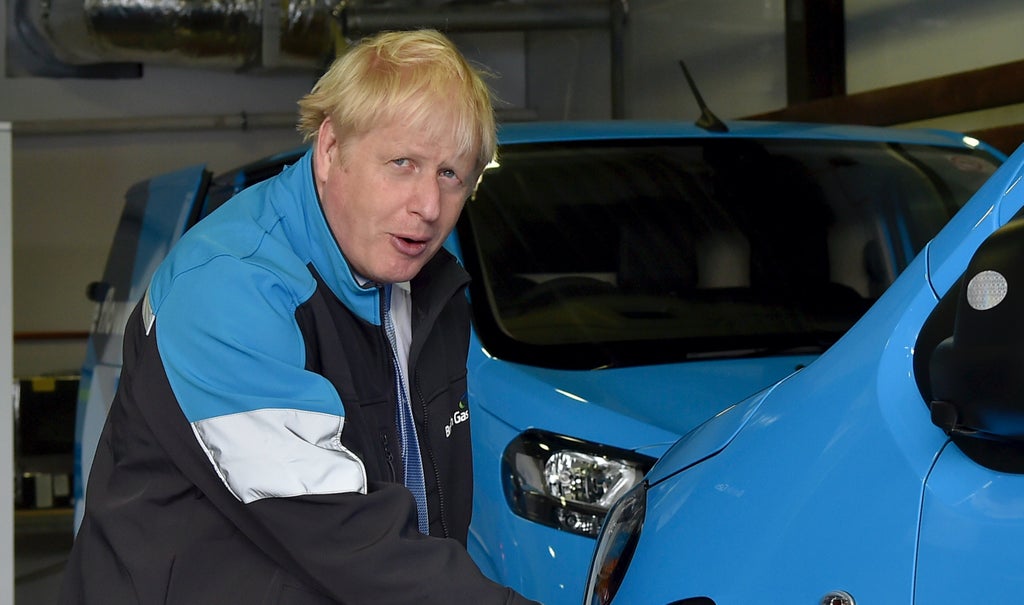 Boris Johnson's plan for what a former aide described as "the world's most stupid tunnel" between Scotland and Northern Ireland has been ditched as the Treasury clamps down on spending.
The prime minister initially proposed a 28-mile bridge connecting Stranraer in Scotland to Larne in Northern Ireland in 2018, but the £15bn project was widely derided by engineers because of the practical obstacles to construction in a stretch of water which is more than 1,000 feet deep in places.
More recently, he floated the alternative of a tunnel either from Stranraer to Larne or - in a more ambitious proposal - an underground hub beneath the Isle of Man.
The proposed link joining Northern Ireland to the British mainland is being considered by a transport connectivity review led by the Network Rail chair Sir Peter Hendy, with a feasibility study looking into the options of a bridge or tunnel.
But it was branded "the world's most stupid tunnel" by Mr Johnson's former chief adviser Dominic Cummings.
And the Financial Times today reported that it has fallen victim to chancellor Rishi Sunak's crackdown on expenditure commitments ahead of next month's spending review.
An unnamed government official with knowledge of Treasury spending negotiations told the FT the plans are "dead, at least for now".
It is not yet known how much public money has been spent on considering the PM's proposals for a fixed link crossing the Irish Sea.
An earlier plan for a garden bridge in London, vigorously promoted by Mr Johnson as the city's mayor, was ditched in 2017 at a cost of £43m to the taxpayer.
A government spokesperson said: "We recognise the importance of a connected transport network to economic growth, job creation and to the levelling up agenda and that is why the prime minister asked Sir Peter Hendy to lead the Union Connectivity Review (UCR).
"The review will look at future transport priorities based on the wider strategic case for investment and the benefit it will bring to people and businesses across the UK. The full report and government response will be published in due course."