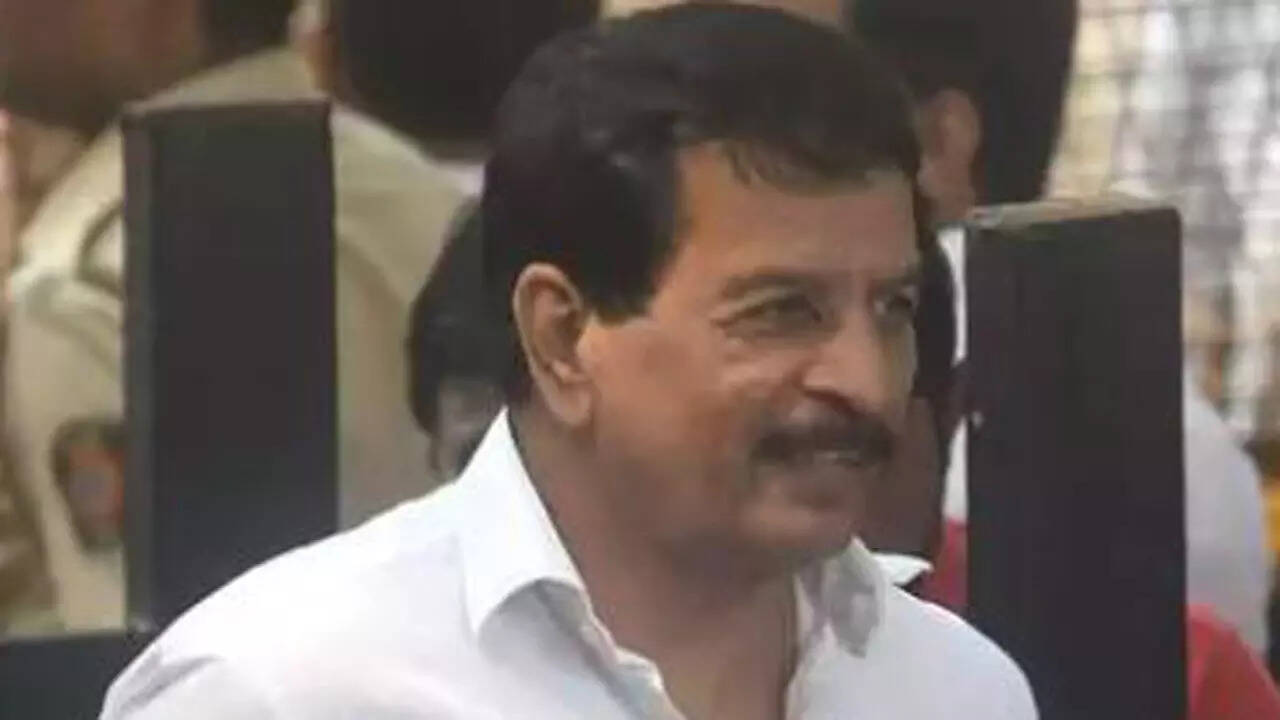 MUMBAI: The Bombay high court on Monday rejected a bail application of former encounter specialist of Mumbai Police Pradeep Sharma, who is accused in the bomb scare case near Antilia.
A bench headed by Justice Revati Mohite Dere pronounced the order.
The reasoned order copy will be available later.
Opposing his bail plea, additional solicitor general Anil Singh for the National Investigation Agency (NIA) argued that Sharma's presence in Vikhroli, a suburb in eastern Mumbai — the day businessman Mansukh Hiren had parked his car at an isolated location from where the car had allegedly gone missing — "cannot be a coincidence".
The NIA case has been that Sharma entered into a well-organised larger conspiracy headed by dismissed assistant police inspector (API) Sachin Waze for a "cold blooded murder" of Hiran.
Waze, along with Sharma and another officer, "held meetings in the CP (commissioner of police) office compound for the execution of murder of Hiran", as well as in "other places in Mumbai".
The special trial court had last year on February 16 rejected Sharma's bail plea against which he came to the HC in appeal.
Sharma is facing anti-terror charges under the stringent Unlawful Activities (Prevention) Act and also of criminal conspiracy, murder, kidnapping and under the Arms Act for the killing of Hiran and the explosives scare of February 25, 2021 near the Antilia building in south Mumbai.
He is alleged to have hired henchmen for killing Hiren by offering them cash received from Waze.
"When Mansukh Hiran refused to accept responsibility for placing the Scorpio vehicle laden with explosives, Waze hatched the conspiracy to kill Hiran through Sharma and Sunil Mane (A5) with help of hired killers," said the NIA.
NIA has said Sharma "willingly and intentionally entered into a well-organised criminal conspiracy for the execution of murder of Mansukh Hiran which was a direct outcome of the terrorist act committed by Sachin Waze and others. As the main conspirator he hired a co-accused and henchmen for killing Hiran by offering a huge amount of money received by him from Waze".
Sharma's appeal denying any connection with the crime said, as inspector with police commission of Thane Param Bir Singh, his visit to the CP office accompanied with accused Waze was "natural" and no adverse inference can be drawn that visit was for hatching conspiracy.
His appeal said there is no evidence to show he hired any henchmen or that he received any "huge amount" from Waze.
But the NIA said witness statements showing Waze and Sharma meeting on February 28, March 2-3 last year establishes that these meetings "were not regular" as meetings between old colleagues during breakthrough and in middle of investigation of Antilia case "cannot be mere coincidence" but were "deliberate attempts" to settle the storm created by their own conduct—that is at behest of Waze and Hiran.
The NIA said Sharma is charged with being "an active member of terrorist gang where Sachin Waze along with" other accused including Sharma who hatched the murder conspiracy where Sharma directed co-accused Santosh Shelar to arrange a benami SIM and cell phone and it is pertinent to note that after the murder of Hiran and throwing his body into the Thane Creek, Shelar called Sharma from one of the mobile SIM and informed him "work is done" and was advised by Sharma to flee from Mumbai to Nepal to avoid getting arrested.