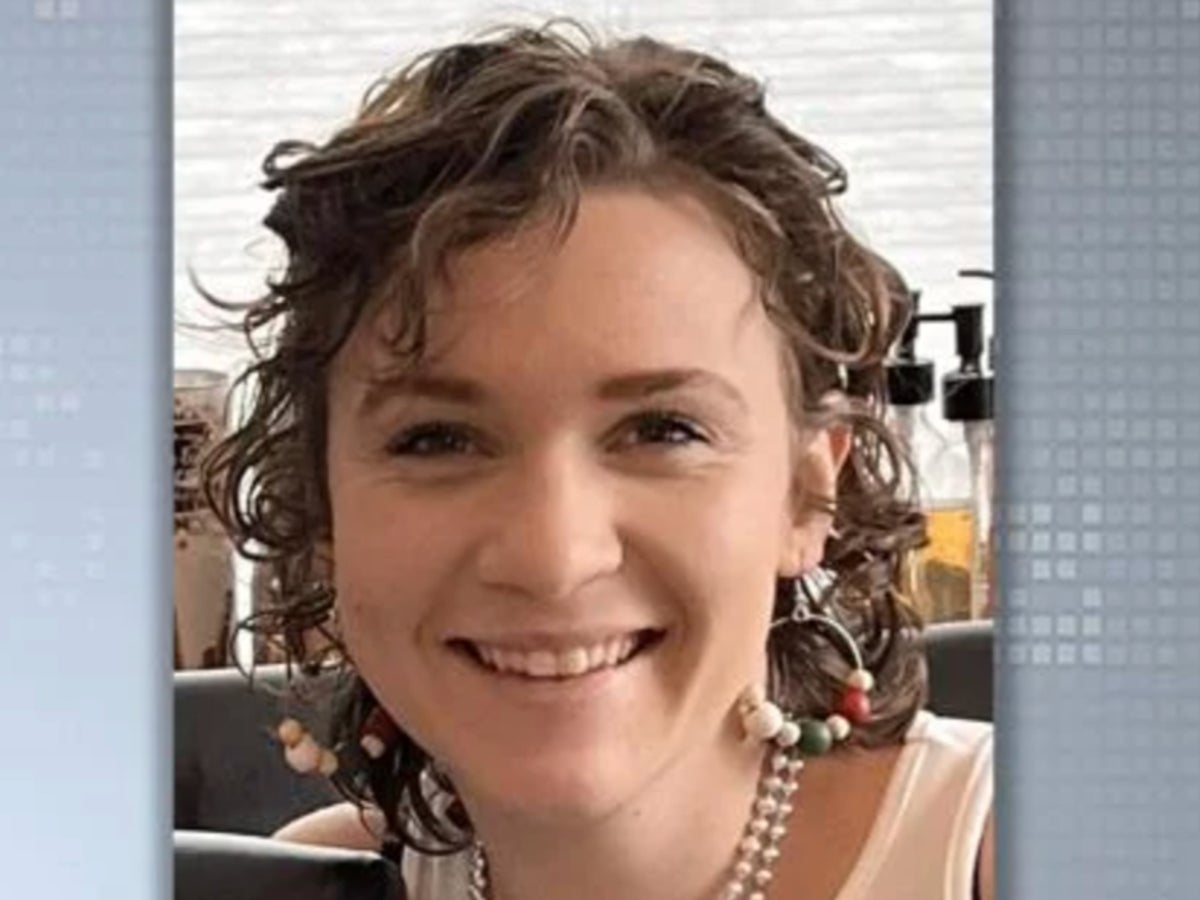 Police in Minnesota investigating the disappearance of missing mother-of-two Madeline Kingsbury have reported finding human remains and arrested the father of her children on suspicion of murder.
Officers said they found the remains on the side of a highway in Mabel "using information generated during the Madeline Kingsbury investigation."
They subsequently moved to take Adam Fravel, 29, into custody where he was charged on suspicion of second-degree murder, according to the Winona County Detention Center.
Police said Mr Fravel had been arrested "on probable cause in connection to her disappearance".
"The Southern Minnesota Regional Medical Examiner's Office are working as quickly as possible to positively identify the remains," they added.
Ms Kingsbury, 26, was last seen dropping her children off at day care on 31 March, sparking a major search operation that saw renowed special prosecutor Phil Prokopowicz drawn out of retirement to assist.
Mr Fravel, with whom Ms Kingsbury was allegedly engaged in a custody battle, was the last person to see her alive. He told police that he and Ms Kingsbury drove back to her home together after dropping the kids off and he then borrowed Ms Kingsbury's dark blue minivan to go to work.
When he returned to the residence later that day, Mr Fravel said Ms Kingsbury was nowhere to be found. She failed to show up for work and her cellphone, wallet, ID and jacket were all found inside the home, Winona police said.
Multiple massive searches were launched with thousands of volunteers helping authorities comb through more than 120,000 acres.
Authorities asked residents in the City of Winona, Wilson Township, and Hillsdale Township to search their acreage, wooded property, outbuildings, vehicles and trails for "anything suspicious". Dive teams and police ATVs were also used in the search.
Nearly two weeks into the search efforts, Mr Fravel released a statement on 12 April proclaiming his innocence after finding himself subject to suspicion.
"Over the course of the last 12 days my family and I have been subject to a myriad of accusations regarding the disappearance of the mother of my children, Maddi Kingsbury," he said.
"During these last 12 days I have cooperated with law enforcement at every turn, including sitting down for multiple interviews with Winona County law enforcement.
"I did not have anything to do with Maddi's disappearance. I want the mother of my five-year-old and two-year-old to be found and brought home safely. I want that more than anything."
Mr Fravel said that law enforcement had advised him against attending press conferences or assisting in search efforts "due to safety concerns", adding: "My non-attendance and silence has been inferred by many as a sign of apathy, or worse. That could not be further from the truth.
"I want Maddi home and for her to be able to be with our two children. God Bless the Kingsbury family and please bring her home safely."
A statement of their own released by the Kingsbury family in mid-April recounted the emotional toll the missing woman's disappearance had taken on the family, who have taken her two children into their care in her absence.
"Nothing in life prepares you for this. The disappearance of our daughter and sister has been a waking nightmare with no respite," they said.
"In the days and nights since Madeline disappeared, the immediate family and extended family have, collectively and individually, been experiencing emotions and trials that someone who has never been suddenly thrust into this horrific situation could ever imagine."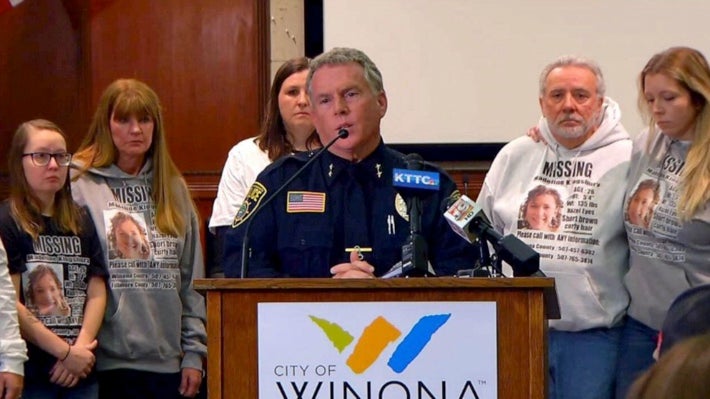 The statement continued: "Eating is a mechanical act we force ourselves to do in order to keep our strength up so we can continue to advocate and search for Madeline.
"Sleep, if it comes, is fitful and fleeting. I have to think that the only thing that could come close to what we experience is the stress of combat, day after awful day.
"Initially, we were so overwrought that we couldn't bear to look at each other but couldn't bear to look away.
"There were no words we could say to comfort each other and we felt alone and frantic. In the days since the family has circled the wagons and gathered from near and across the world. We will find Madeline. This is our mission and we will not falter."
The family also spoke about the stress of being drawn into the "national limelight" and thanked the volunteers who had taken part in the search and those who had reached out on social media and appealed for information.
Madeline's brother Stephen Kingbsury, who returned from an overseas posting with the US Army to join the search, added his thanks to the search parties for their efforts.
"It's hard to imagine how it could ever be reciprocated," he said.
"Our gratitude for all involved in our efforts to bring our sister/daughter/mother home will never fade."