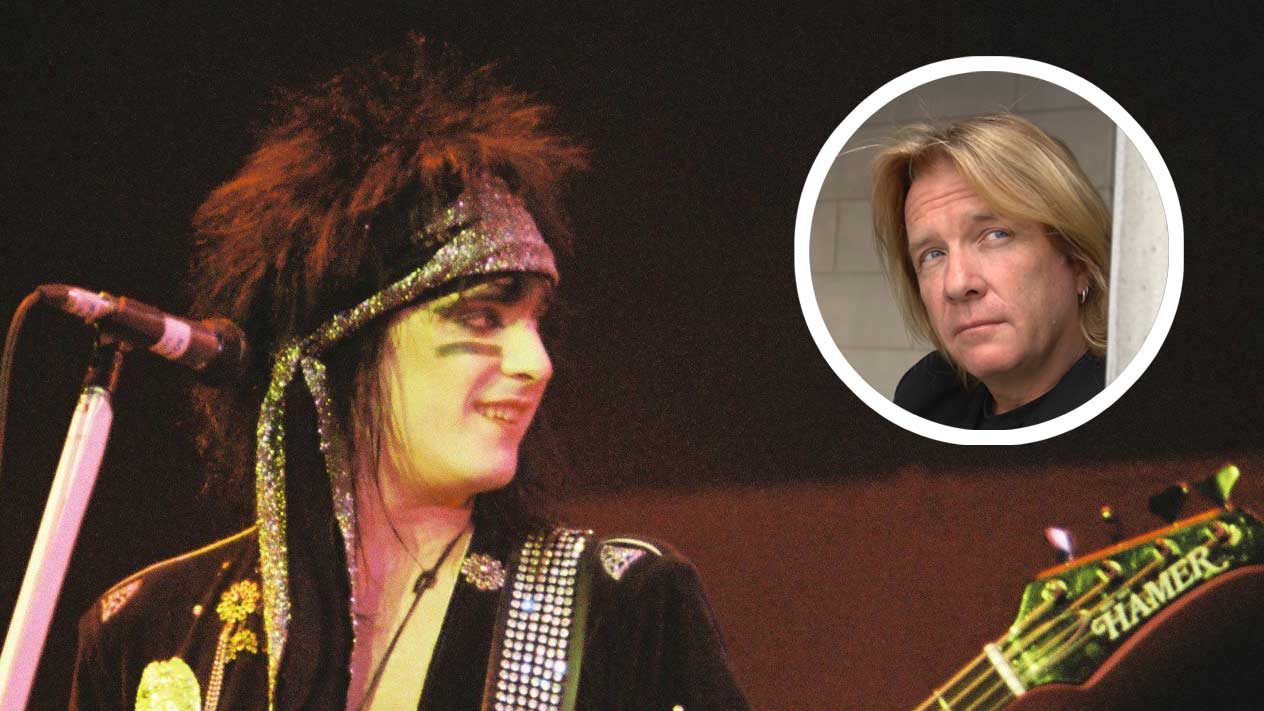 Producer Bob Rick has clarified comments he made on Chris Jericho's This Is Jericho podcast last week, when he suggested that Nikki Sixx believed his bass parts may have been secretly replaced on the first four Mötley Crüe albums.
On the podcast, Rock said, "I've got to tell you a story about Nikki Sixx. This is funny. So, [while we were recording] Dr. Feelgood, [Nikki] says to me, he goes, 'I don't think I ever played on any of the Mötley Crüe records. I think somebody came in at night and replaced all my parts.' He says, 'So I don't really know how to play bass.'"
Now, after the comments were "taken out of context and misconstrued" by multiple media outlets, Rock has released a statement to clarify the situation.
"When I began working with Mötley Crüe on the Dr. Feelgood record, the band was sober for the first time and Nikki particularly was recovering from a very public addiction to heroin," explains Rock. "We joked around a lot and Nikki, in his very self-deprecating style would say he didn't even remember playing on their prior records. 
"This was Nikki's way of saying that for the record we were working on, he was showing up to do the best he possibly could and to make the best record of the band's career. Which we did. At no time did I ever actually think Nikki didn't play bass on Motley Crue's records. He's one of the most unique and talented players in the world and his approach to the instrument is part of what has made Motley Crue great throughout the years.
"Lastly, I was commenting on and commending Nikki because he never stops learning and never stops improving. I respect Nikki for always wanting to be better at his craft and it shows. I have worked with some of the biggest bands in the world and I can say unequivocally that Nikki Sixx is one of the most talented players, lyricists and songwriters I've ever had the pleasure of working with. 
"And if the Internet wants to latch onto a story from one or two sound bytes, its extremely unfortunate because it doesn't reflect the truth of the contributions he's made to music over the last 40 years."     
Last month, Sixx confirmed that Mötley Crüe were working on new material with Rock, and that John 5 – who replaced Mick Mars for the current leg of the band's Stadium Tour with Def Leppard – would be playing on the new songs. The next show on the tour is at the Tauron Arena in Kraków, Poland, tomorrow night. Full Dates below.
Mötley Crüe/Def Leppard Stadium Tour 2023
May 31: Krakow Tauron Arena Kraków, Poland
Jun 02: Prague Rocks, Czech Republic
Jun 03: Hannover Expo Plaza, Germany
Jun 07: Solvesborg, Sweden Rock Festival, Sweden
Jun 09: Helsinki RockFest, Finland
Jun 11: Trondheim Rocks, Norway
Jun 14: Copenhagen Copenhell, Denmark
Jun 18: Dessel Graspop Metal Meeting, Belgium
Jun 20: Milan Ippodromo SNAI San Siro, Italy
Jun 23: Lisbon Passeio Maritimo de Alges, Portugal
Jun 24: Rivas-Vaciamadrid Auditorio Miguel Ríos, Spain
Jun 27: Thun Stockhorn Arena, Switzerland
Jul 01: London Wembley Stadium, UK
Jul 02: Lytham Festival, UK
Jul 04: Dublin Marlay Park, Ireland
Jul 06: Glasgow Hampden Park, UK

Aug 05: Syracuse JMA Wireless Dome, NY
Aug 08: Columbus Ohio Stadium, OH
Aug 11: Fargo Fargodome, ND
Aug 13: Omaha Charles Schwab Field Omaha, NE
Aug 16: Tulsa H.A. Chapman Stadium, OK
Aug 18: El Paso Sun Bowl Stadium, TX