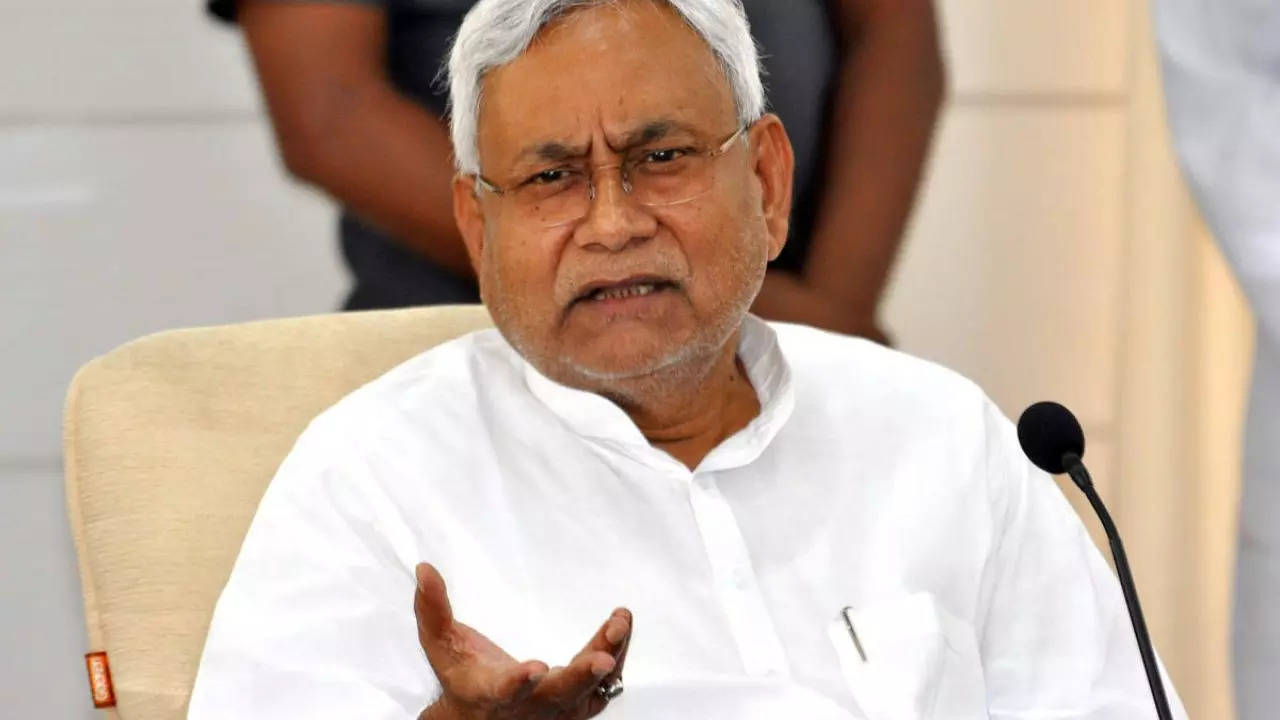 PATNA: Bihar CM Nitish Kumar on Friday hailed the Supreme Court' decision refusing to entertain a batch of pleas challenging the Bihar Government's order to conduct a caste-based survey across the state.
"Some people were trying to put a brake on the ongoing caste-based survey. But their pleas were proved wrong and the Supreme Court gave its order in favour of the state government's decision. Now, the court order has come. It is a good decision," Nitish said while reacting over the apex court's decision during his Sazmadhan Yatra in Biharsharif district on Friday.
The CM also said that the decision to hold the caste survey was taken after a unanimous decision taken by the leaders of all political parties. "Despite all this, some people went to the Supreme Court. I was regretful when I came to know through newspapers that one of the petitioners in the apex court hailed from Biharsharif district. Though I didn't know him, I inquired from some people about him," Nitish said jokingly.
A bench of justices BR Gavai and Vikram Nath of the apex court said, "There is no merit in the petitions and dismissed them with liberty to the petitioners to approach the high court concerned."
"So, this is publicity interest litigation. How can we issue directions on how much reservation should be granted to such and such caste? How will they (state) determine how much reservation is to be granted to whom? Sorry, we can't issue such directions and can't entertain these petitions," the bench told the counsel for the petitioners.
Hailing the apex court order, the RJD spokesperson Chitranjan Gagan said the court's decision has exposed the BJP which was trying to put different kinds of obstacles in the process of caste-based survey. Gagan also alleged that petitions in the Supreme Court were filed in connivance with the BJP. But the SC has now taken the right decision, he said.