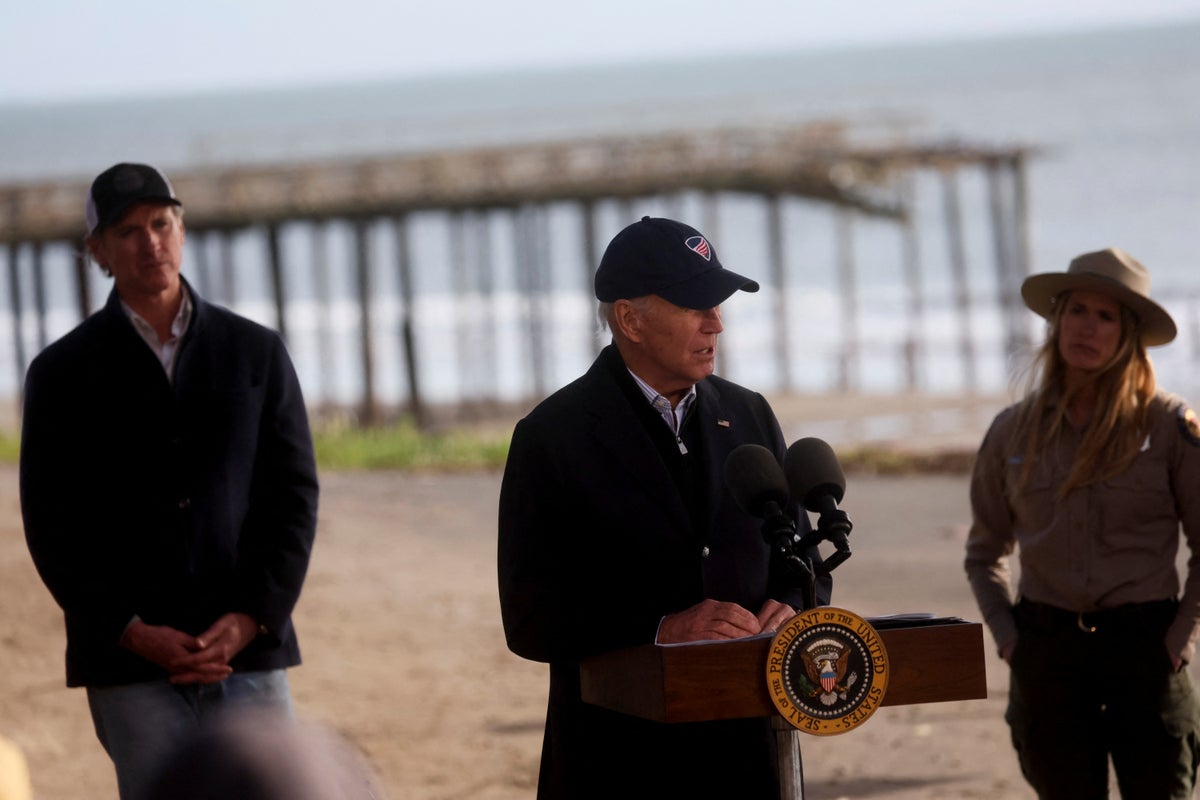 President Joe Biden on Thursday pledged to put the full force of the federal government behind efforts to help Northern California communities rebuild from a series of devastating floods left by a massive series of storms over the last few weeks.
"The country is here for you and with you. We are not leaving until things are built back, and built back better than they were before," he said. "As you recover ... we'll be with you every step of the way".
Mr Biden, who had travelled to California to survey the wide-scale destruction left in the wake of massive rainfall brought by a phenomenon meteorologists call an atmospheric river, said the infrastructure law he signed last year will help Californians "build back stronger" after this and other disasters. He also noted that his administration has dispensed over $9bn in aid to the Golden State after other disasters, which he attributed to climate change.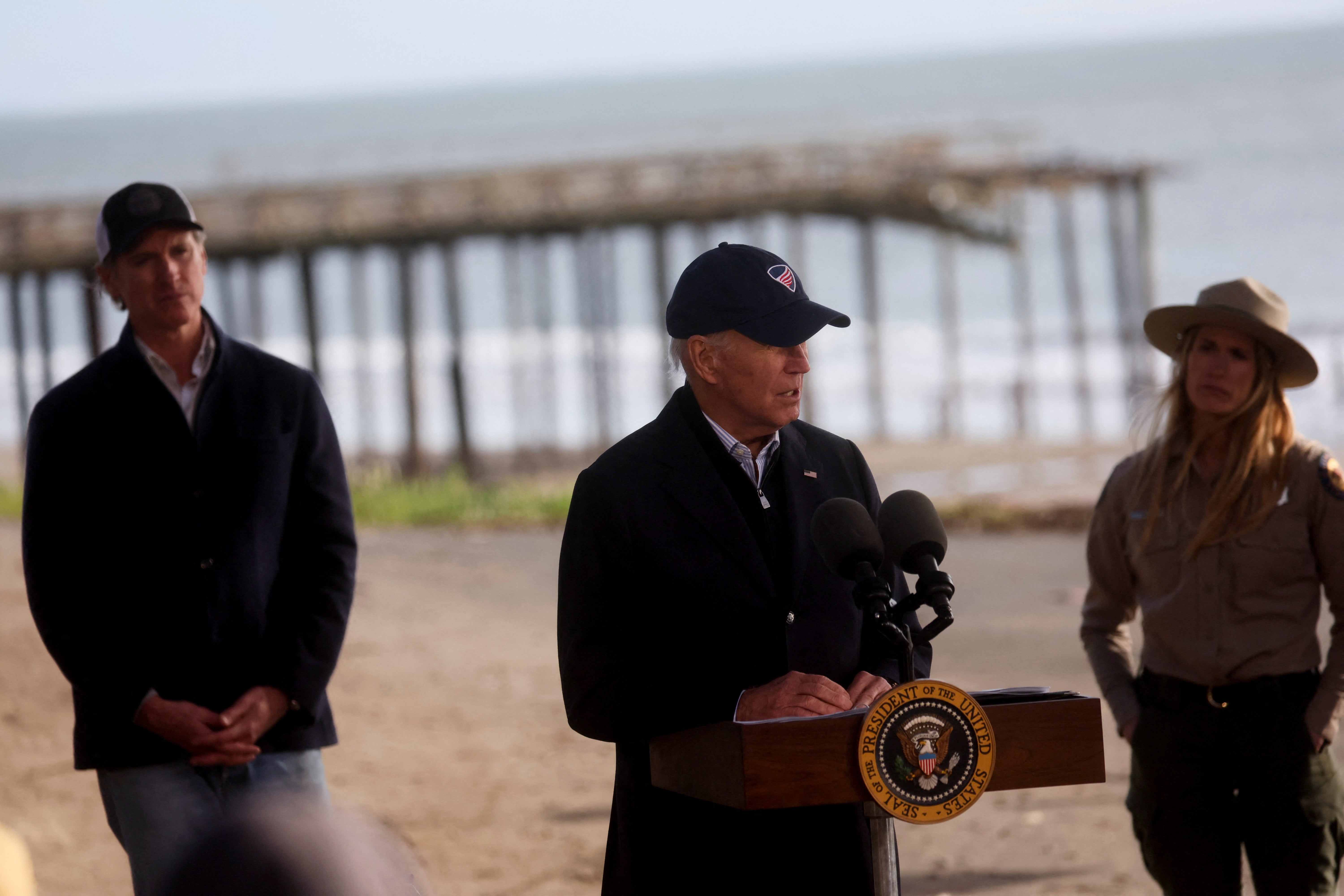 "The extreme weather events they've had to go through ... have shown the compounding effect of the disasters. For example, places that were ravaged by past wildfires are now at a higher risk of landslides. Extreme weather caused by climate change means stronger and more frequent storms, more intense droughts, longer wildfire seasons, all of which threaten communities across California. So we have to invest in a stronger infrastructure to lessen the impact of these disasters because they become cumulative in a sense," he said.
The president, who will mark two years in office on Friday, was greeted at Moffett Federal Airfield in Mountain View by California Governor Gavin Newsom and Congresswoman Anna Eshoo. He then travelled to Santa Cruz County where he spoke with first responders and local people impacted by the storms.
As he stepped up to speak following an introduction by Mr Newsom, he observed that he'd toured disaster sites with the governor not long before his visit.
"Governor, you and I have got to stop taking these helicopter rides," Mr Biden said. "If anybody doubts climate is changing, they must have been asleep for the last couple of years."
The series of "atmospheric rivers" which battered 41 of the state's 58 counties from the beginning of the year with biblical downpours, blizzards and high winds, set off a dangerous cascade of flash floods, raging rivers, landslides and rockfalls.
At least 20 people died and thousands of homes were left submerged. Some residents were forced to evacuate their homes on multiple occasions due to the dangers.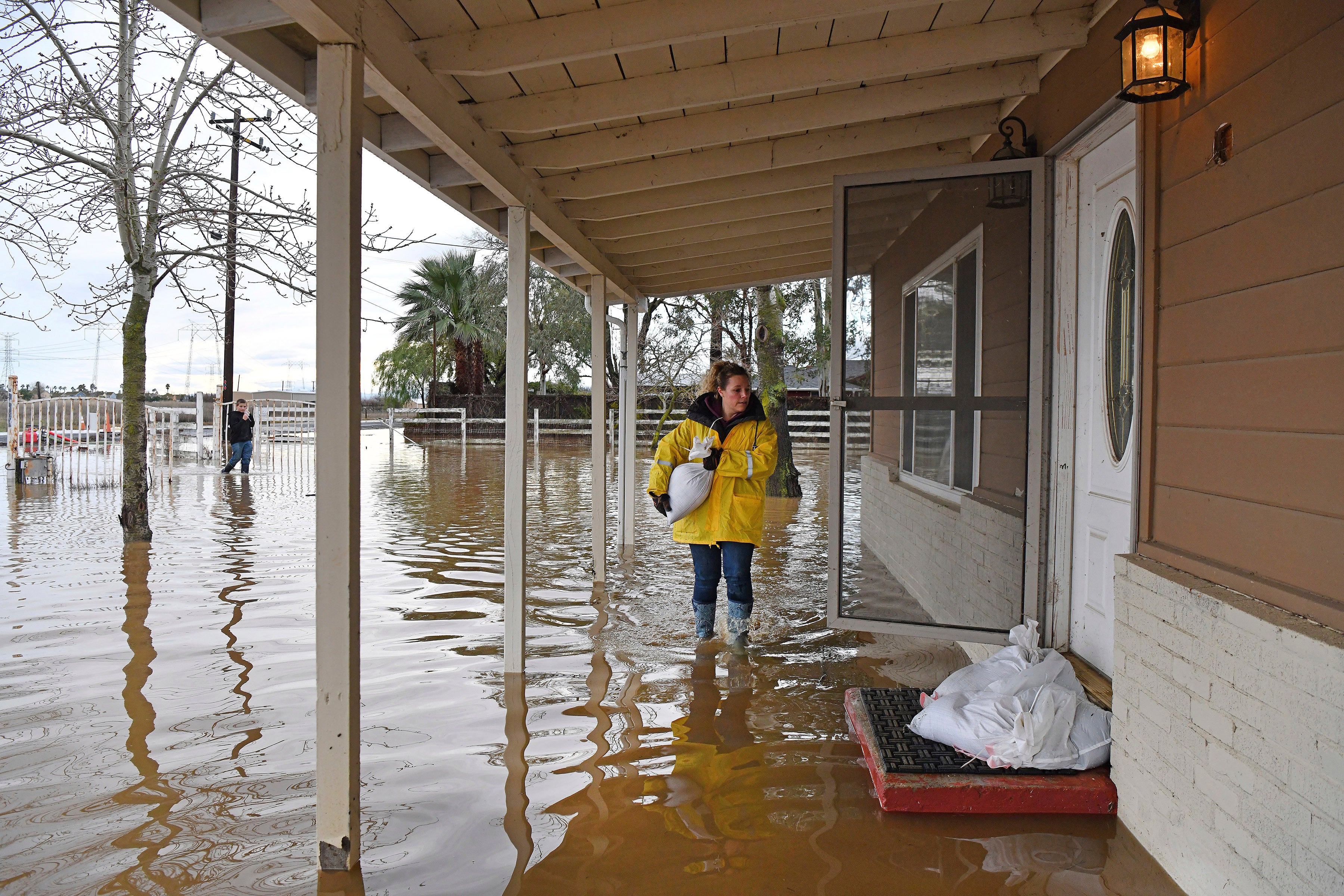 Parts of the state received over half their annual rainfall in two weeks and a staggering 955 flood, flash flood, or mudslides were reported to the National Weather Service.
At least 20 people died and some residents were forced to evacuate their homes on multiple occasions. More lives have been lost in the storms than in the past two years of devastating wildfires in the state.
A female driver who called 911 after being caught in floodwaters was found dead a day later inside the submerged vehicle, AP reported. The search continues for a missing five-year-old boy who was swept from his mother's arms after their vehicle was submerged near the city of Paso Robles.
Atmospheric rivers – bands of water vapor that form over the ocean and can be hundreds of miles wide – can be intensified by the climate crisis, scientists have warned. As the atmosphere heats up, it becomes capable of holding more water and leads to more intense deluges.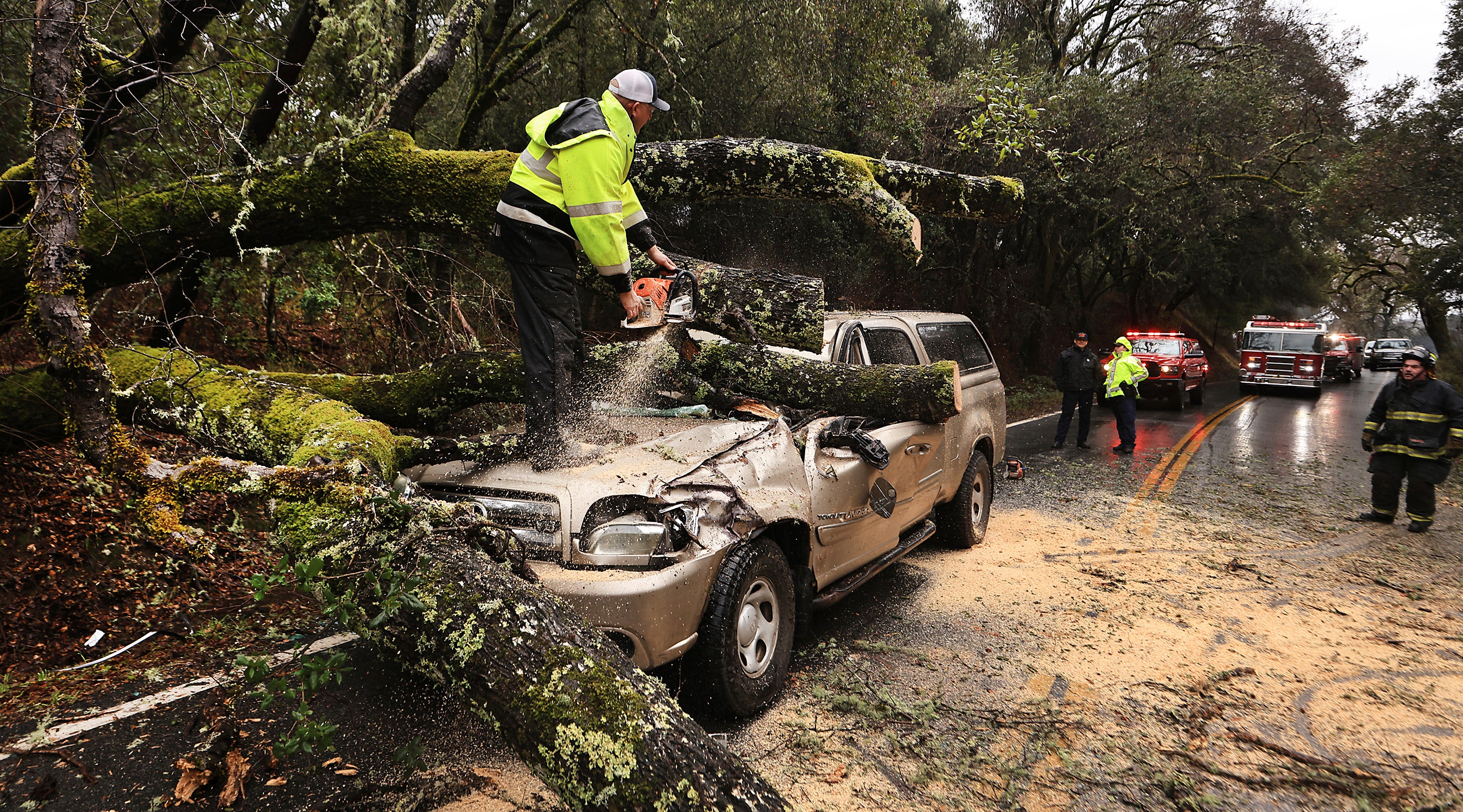 And it appears unlikely that recent heavy downpours will solve California's 20-year "megadrought". UCLA research last year suggested that it could take several years of high precipitation to overcome the prolonged drought conditions.
"It's extremely unlikely that this drought can be ended in one wet year," UCLA geographer Park Williams said at the time.