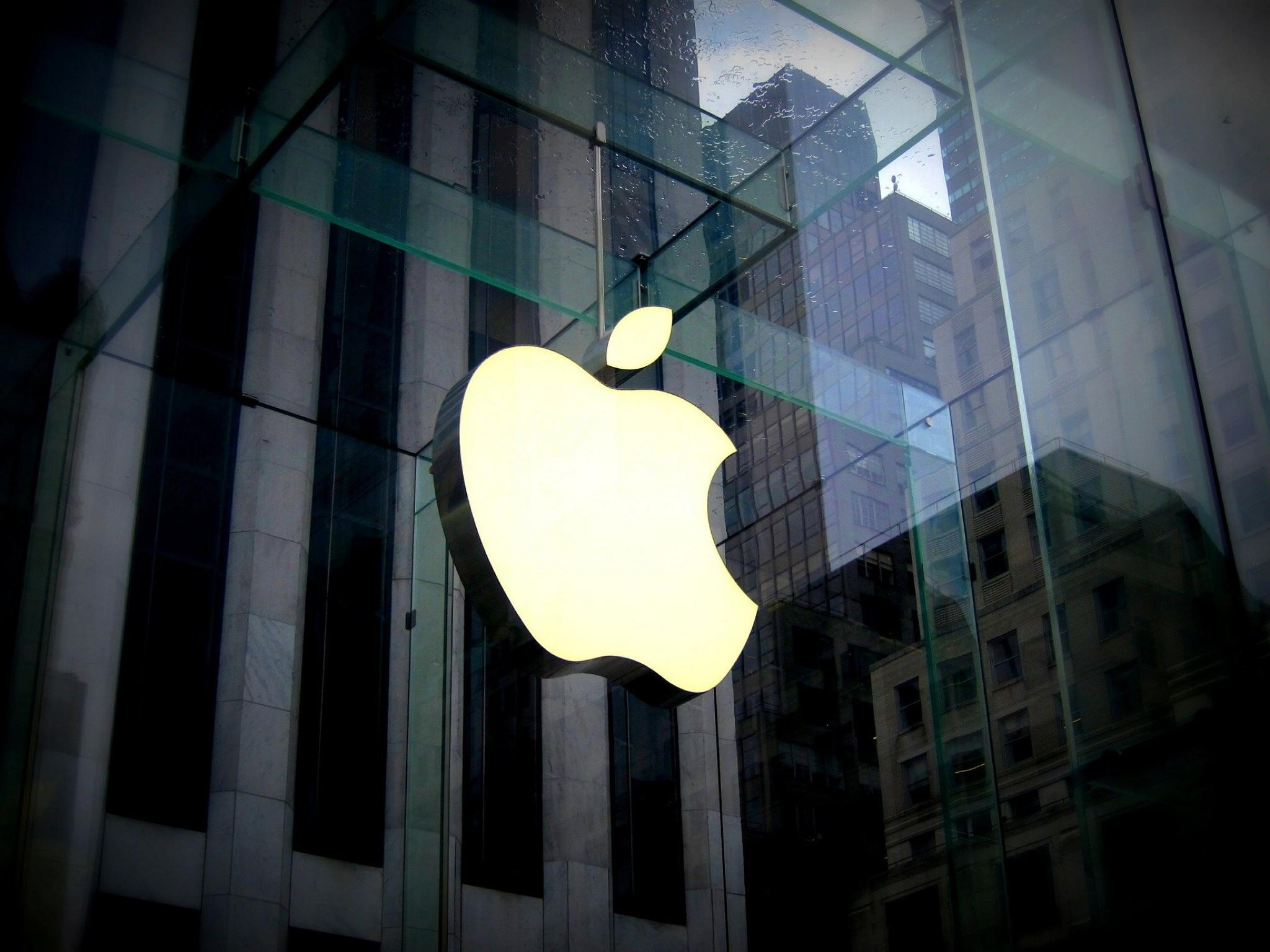 Reuters
Monkeypox A Nationally Notifiable Condition, CDC Poised To Announce: Report
Reuters reported that the U.S. Centers for Disease Control and Prevention (CDC) plans to make monkeypox infection a nationally notifiable condition.
The CDC said that the designation would be effective from next month and update the criteria for reporting data on cases by states to the agency.
US FTC Seeks To Block Meta's Acquisition Of VR Content Maker Citing Antitrust Concerns
The U.S. Federal Trade Commission sought a court order to block Facebook parent Meta Platforms Inc (NASDAQ:META) from acquiring virtual reality (VR) content maker Within Unlimited.
The FTC called Facebook a "global technology behemoth," noting its ownership of popular apps including Instagram, Messenger, and WhatsApp.
The FTC argued that the acquisition of Within by Facebook would "tend to create a monopoly" in the virtual reality-dedicated fitness apps market, Reuters reports. Within has a popular fitness app called "Supernatural."
Wall Street Journal
Intel, TSMC, Other Chipmakers Get Big Shot In Arm As US Approves Highly Anticipated $280B CHIPS Act
The Senate approved a $280 billion bill to boost the U.S. semiconductor industry, reducing its dependence on its Asian counterparts like China, the Wall Street Journal reports.
The CHIPS and Science Act of 2022 would spend $52.7 billion on direct financial assistance for the construction and expansion of semiconductor manufacturing facilities. It adds $24 billion in tax incentives.
It would also turbocharge federal spending on scientific research.
Labcorp To Spin Off Its Clinical Trial Business, Posts Mixed Q2 Earnings
Laboratory Corp of America Holdings (NYSE:LH) plans to spin off its unit focused on the clinical development business. Wall Street Journal was the first to report the news.
The clinical drug trial business operates as a Contract Research Organization, providing Phase I-IV clinical trial management, market access, and technology solutions to pharmaceutical and biotechnology organizations.
According to WSJ, the move will create a new stand-alone company in the fast-growing contract-research sector.
Rivian Automotive To Layoff 6% Of Workforce
Rivian Automotive Inc (NASDAQ:RIVN) is planning to slash 6% of its 14,000 employees, the Wall Street Journal reported.
The move is a part of the company's initiative to soothe inflationary pressures.
CEO RJ Scaringe, in an internal email, said the plan is a part of a cost-cutting effort to be able to manage manufacturing operations growth without looking for additional funds.
Bloomberg
Apple Poaches Veteran Lamborghini Exec For Self-Driving Car Project: Report
Apple, Inc. (NASDAQ:AAPL) has roped in an auto industry veteran for its self-driving car venture, Bloomberg reported Wednesday.
What Happened: Cupertino has reportedly hired Luigi Taraborrelli, who has had a 20-year stint at Italian sports car and SUV manufacturer Lamborghini. His LinkedIn profile hasn't reflected the change yet.
Taraborrelli was last working as R&D, Head of Chassis and Vehicle Dynamics at Lamborghini, and his responsibilities in the role included chassis concept development, overall vehicle lap time performances, virtual simulation, and software coding, among other things.
Allergan To End Around 3,000 Opioid Lawsuits With Over $2B In Settlement: Report
AbbVie Inc's (NYSE:ABBV) Allergan unit has agreed to pay more than $2 billion to resolve over 3,000 lawsuits filed by state and local governments over marketing its Kadian opioid painkiller, Bloomberg reported citing people familiar with the matter.
The report mentioned that the settlement's complete terms, including the time of the payout and a list of internal Allergan documents to be made public, are still being worked on.
The agreement is part of consolidated litigation before a federal judge in Cleveland that has produced several other national settlements, including a $26 billion pact covering drug distributors and Johnson & Johnson (NYSE: JNJ).
Benzinga
What Does The New Senate Deal Mean For Tesla, Toyota And Other Automakers?
Senate Majority leader Chuck Schumer and Democratic Senator Joe Manchin have agreed to vote on the "Inflation Reduction Act of 2022," which has at its core measures to tackle inflation, including paying down the national debt and lowering energy and healthcare costs.
"After many months of negotiations, we have finalized legislative text that will invest approximately $300 billion in Deficit Reduction and $369.75 billion in Energy Security and Climate Change programs over the next ten years, Manchin and Schumer said in a joint statement late Wednesday.
The bill's climate provisions envisage reducing the country's carbon emissions by about 40% by 2030.
Spirit Airlines Locks The Deal With JetBlue, Creating National Low-Fare Challenger
JetBlue Airways Corp (NASDAQ:JBLU) has agreed to acquire Spirit Airlines Inc (NYSE:SAVE) for $33.50 per share in cash. The transaction consideration implies an aggregate fully diluted equity value of approximately $3.8 billion and an adjusted enterprise value of $7.6 billion.
The purchase price includes a prepayment of $2.50 per share in cash payable upon Spirit stockholders' approval of the transaction and a ticking fee of $0.10 per month starting in January 2023 through closing.
"This combination is an exciting opportunity to diversify and expand our network, add jobs and new possibilities for Crewmembers, and expand our platform for profitable growth," stated JetBlue CEO Robin Hayes.
Oil Giant Shell Breaks Profit Records And Wants To Buy Back $6B Of Its Shares
Tripling refining profits and strong gas trading has enabled Shell Plc (NYSE:SHEL) to report record profits in the second quarter this year, smashing its previous record three months back. The oil giant's second-quarter adjusted earnings stood at $11.47 billion, above the $11 billion forecast by analysts in a poll provided by the company, Reuters reported.
What Boosted Profits: A surge in demand post the lifting of pandemic-led restrictions and a rise in oil prices after Russia's invasion of Ukraine aided the firm's profits.
Share Buyback: The firm announced a share buyback program worth $6 billion in the present quarter, the report stated. Shell kept its dividend unchanged at 25 cents per share. The firm had reportedly bought back $8.5 billion of shares in the first half of 2022.
Pfizer Shares Tick Higher On Posting Almost Double Q2 Profits, Reaffirms FY22 Sales Forecast For COVID-19 Products
Pfizer Inc (NYSE:PFE) has reported a Q2 adjusted EPS of $2.04, up 92% Y/Y, well ahead of the consensus of $1.80.
The company achieved revenues of $27.7 billion, up 53%, beating the Wall Street estimate of $25.98 billion.
Its COVID-19 vaccine, Comirnaty, contributed $13.2 billion in direct sales and alliance revenues.
COVID-19 treatment Paxlovid contributed $8.1 billion in global sales.
Ford Shares Rally On Q2 Earnings: Key Conference Call Takeaways And Why This Analyst Is Sounding Caution
Ford Motor Company (NYSE: F) shares are on track to breach the $14 mark for the first time in over a year after the U.S. automaker reported second-quarter results that exceeded estimates.
The Ford Analyst: Morgan Stanley analyst Adam Jonas maintained an Equal-Weight rating and a $13 price target for Ford shares.
The Ford Thesis: Strong pricing and mix contributed to the second-quarter outperformance relative to estimates, Jonas said in a note. The company reiterated its 2022 adjusted EBIT and adjusted free cash flow guidance of $11.5 billion-$12.5 billion and $5.5 billion-$6.5 billion, respectively, he added.
Toyota's June Worldwide Production Drops 4.6%
Toyota Motor Corp (NYSE: TM) said its production for the month of June 2022 fell 4.6% Y/Y to 793,378 units.
Total production, including Daihatsu and Hino, declined 4.9% to 922,397 units.
For the first half of 2022, Toyota's sales and production declined 6.1% and 3.5% Y/Y, respectively, due to the impact of the global spread of COVID-19 along with semiconductor shortages.
Production outside of Japan in the first half climbed 4.4% due to increased capacity and production optimization in China and a rebound from a slump caused by the impact of COVID-19 in various countries in the previous year, particularly in Asia.
Elon Musk's Brother Kimbal Exercises Option To Buy 25K Tesla Shares
Tesla, Inc. (NASDAQ: TSLA) CEO Elon Musk's brother, Kimbal Musk, on Wednesday, bought 25,000 shares in the electric-vehicle firm.
The purchase followed exercising of a call option to buy the shares at an exercise price of $74.17 on Monday, expending about $1.85 million, a Form-4 filing showed. The expiration date for the call option, which gives the right to buy the stock, is June 18, 2025.
Following the purchase, Kimbal Musk beneficially owned 147,250 Tesla shares. Based on Wednesday's closing price, his holding is worth about $121.41 million.
Analysts Expect Robust Rebound From Alibaba, Other Chinese Internet Stocks Courtesy Policy Stimulus, Easing Regulations
Daiwa Capital Markets analysts see the Chinese internet stocks making the most out of the policy stimulus with easing regulations helping improve earnings visibility from 2H22 onwards, amid the cyclical economic uptrend.
The so-called platform economy is one of the most promising areas for policymakers to boost growth, given restrictions on other possibilities by local governments' strained fiscal budgets, said the analysts.
Biden's Plan To Tackle Inflation Gets A Fresh Lease Of Life As Manchin Comes To Terms With Democrats
Senator Joe Manchin III (D-WV) said in a statement Wednesday that he would vote for the Inflation Reduction Act of 2022 — the name of a law that addresses inflation, lowering energy and healthcare costs.
Manchin said he reached an agreement with Senator Chuck Schumer (D-NY) over the measure.
"Rather than risking more inflation with trillions in new spending, this bill will cut the inflation taxes Americans are paying, lower the cost of health insurance and prescription drugs, and ensure our country invests in the energy security and climate change solutions we need to remain a global superpower through innovation rather than elimination," said Manchin.
Ethereum Shorts Lead $391M Crypto Liquidations As Price Rallies 15%
Crypto liquidations topped $392 million over the last 24 hours as the wider market rose 9.5% above $1.06 trillion.
What Happened: According to data from CoinGlass, Ethereum ETH/USD saw the largest liquidations on Wednesday. ETH recorded $172 million in liquidations, of which $130 million were shorts.
The single largest liquidation order took place on Huobi on an ETH/USD trading pair valued at $2.26 million.
Facebook Parent's Metaverse Unit Loses $2.8B In Q2, But Zuckerberg Sure Of Unlocking' Billions, Trillions' In Value With Time
Meta Platforms Inc (NASDAQ: META) has reported a $2.8 billion loss in its Reality Labs (RL) division in the second quarter.
In an earnings release on Wednesday, the company reported a $2.8 billion loss from the RL segment while recording an income of $11.2 million from its Family of Apps (FoA), including Facebook, Instagram and WhatsApp.
The RL division's loss took Meta's total income from operations down to $8.3 billion.
Crypto Exchange FTX.US Opens Stock Trading To All States
Cryptocurrency exchange FTX.US has opened its stock trading platform to users across all U.S. states.
Brett Harrison, president of FTX.US, announced the nationwide rollout of FTX Stocks in a tweet on Wednesday.
Mark Zuckerberg Doubles Down On Facebook And Instagram's Mutation Into TikTok
Meta Platforms Inc (NASDAQ:META) CEO Mark Zuckerberg says one of the transformations at the company is that social feeds are going from being driven by people to being driven by artificial intelligence.
Zuckerberg, talking at Meta's second-quarter earnings call, touched on the changes happening to the company-operated Facebook and Instagram social media platforms.
"Right now, about 15% of content in a person's Facebook feed and a little more than that of their Instagram feed is recommended by our AI, from people, groups, or accounts that you don't follow. And we expect these numbers to more than double by the end of next year," said Zuckerberg.
Photo by Matias Cruz from Pixabay