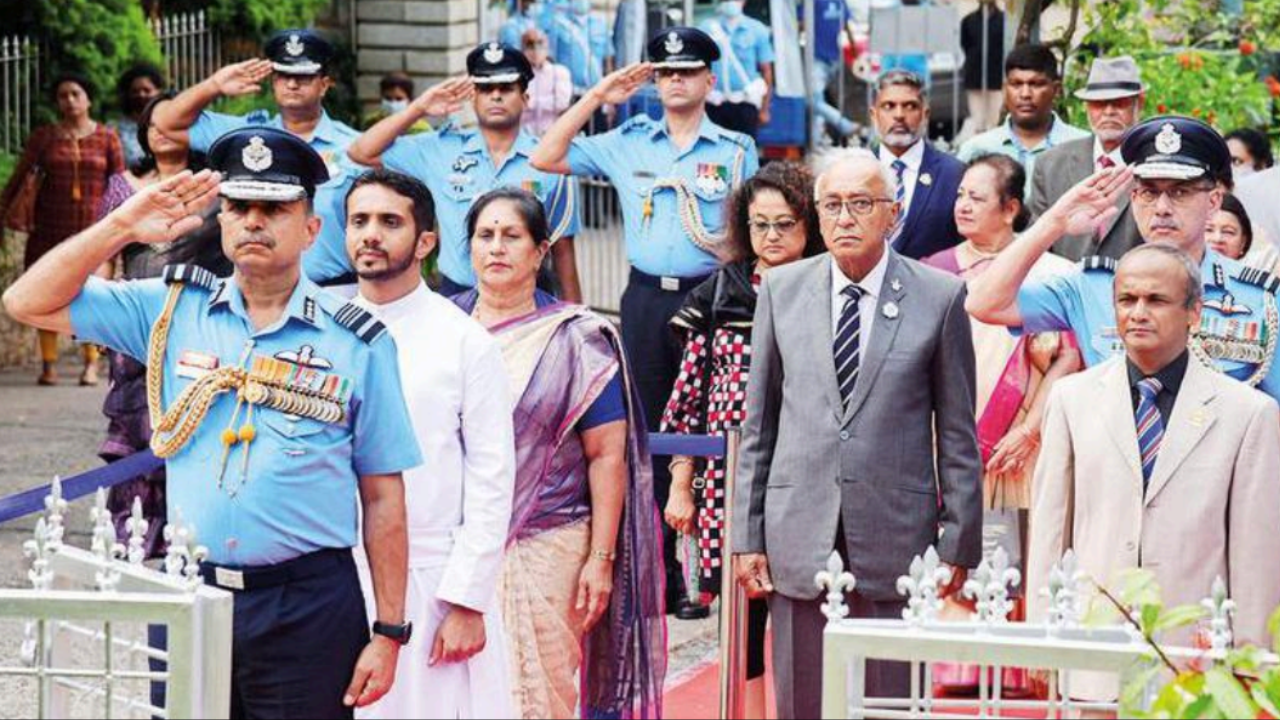 BENGALURU: The Old Boys' Association of St Joseph's Boys' High School, Bengaluru on Friday honoured two of its air warrior alumni who laid down their lives for the country in the 1965 and 1971 wars.
The names of Flt Lt Babul Guha and Flt Lt Krishna Kumar Mohan were the latest to be etched on the War Memorial at the entrance of the school campus on Museum Road.
Justice Arindam Sinha, who is currently judge, high court of Odisha, and son of Flt Lt Babul Guha, and Kavitha Mohan, wife of Flt Lt KK Mohan, were among those who shared their memories of the fighter pilots.
Flt Lt Guha belonged to the school's class of 1952 and was commissioned in 1956. A fighter pilot, he was a flying instructor at the Pilot Training Establishment, Allahabad. He was attached to No. 1 Sqn, based at Adampur, flying the Mystere IV fighter aircraft when hostilities against Pakistan began in 1965. On September 7 1965, he was part of formation of four Mystere aircraft from Adampur to attack Sargodha airbase.
However, the leader's aircraft developed mechanical problems and had to return with his No. 2 escorting him. Flt Lt Guha along with the other aircraft decided to carry on with the mission. He was apparently shot down by a Sidewinder missile from an F-86 Sabre. His wife delivered his son 16 days after Flt Lt Guha died.
"I too wanted to fly but developed short-sightedness. I enquired about the attack and was told that my father was in that day's last strike and exhibited remarkable bravery," he said.
Kavitha Mohan recalled her days at the air force camp with her husband. "We were 17 newlyweds sharing thoughts and anecdotes from various parts of the country. He (Krishna Kumar) was friendly, romantic, caring and helpful. He was an artist and his paintings adorned the mess wall and he designed the warrior's emblem. We were settling down when the 1971 war happened and changed our lives forever," she said. Kavitha was accompanied by her son Siddharth.
Flt Lt Mohan belonged to the school's batch of 1959. He trained as a fighter pilot and was commissioned on August 1, 1964. He was trained in the US, and when war broke out in 1971, Flt Lt Mohan was serving at Adampur airbase. On December 11, 1971, Flt Lt Mohan took off in his Sukhoi SU-7 (B-780) from Adampur, as part of a four aircraft strike (out of which one had to return), where he faced six enemy aircraft in the same sector. His Sukhoi was probably hit by an enemy missile and crashed in enemy territory.