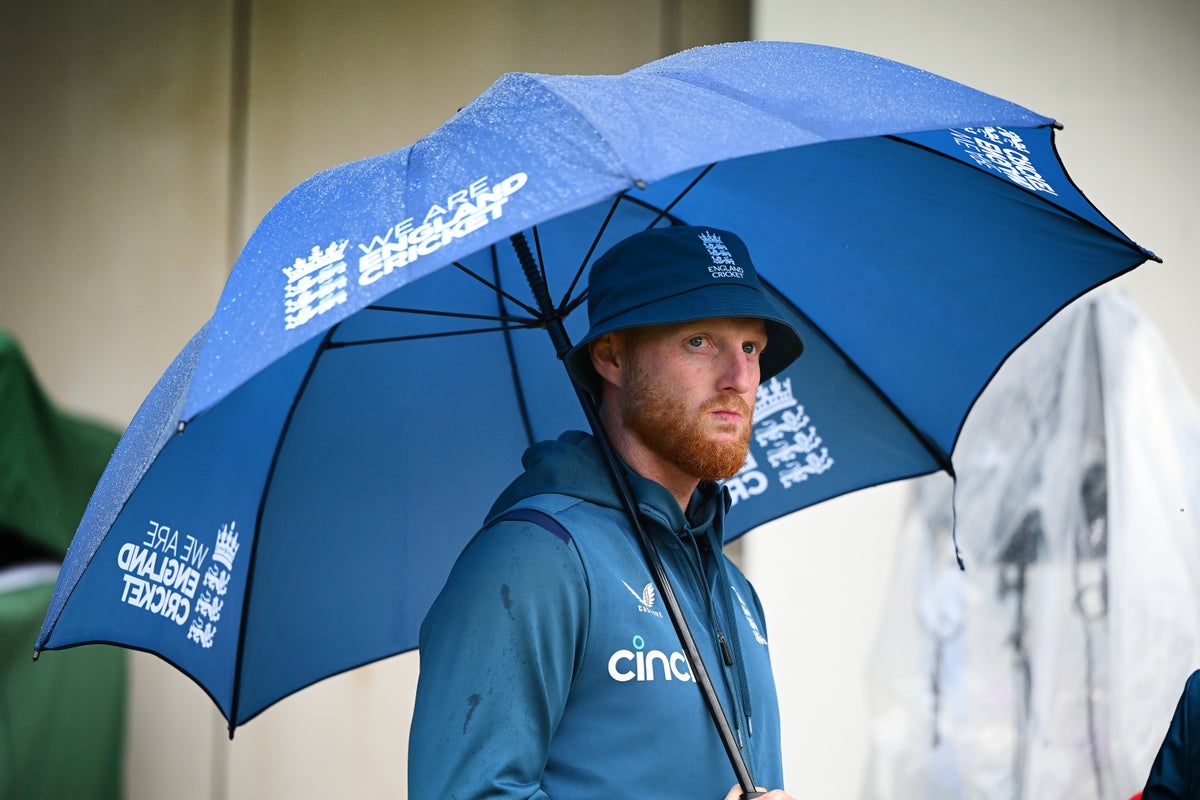 Ben Stokes believes his England side have already done "wonders" for cricket in the country, despite Australia retaining the Ashes as the fifth day at Old Trafford was entirely washed out.
It was a dismal day in Manchester and the rain was relentless before it was confirmed that Australia would retain the urn at 5.24pm.
This series has drawn comparisons to the famous one in 2005 where England won the Ashes for the first time in 19 years and captured the nation in a way the sport has been striving to do ever since, but this time fans have been robbed of a thrilling conclusion.
Stokes' side have drawn a Test match for the first time since he took over the captaincy and, despite England playing some of their best cricket and dominating at Old Trafford, the best the home side can hope for is a drawn series.
"I think it would have elevated everything that the series has already done for Test cricket (a decider), especially in England," Stokes said.
"But I think what we've managed to do, up until today anyway, has already done wonders for cricket in England.
"There's no doubt if we manage to get a result in this game next week would have been a very, very special week in the history of English cricket, not just Ashes cricket.
"We'll be treating it as every other game and I hope the support we get will still be there or thereabouts as if it was 2-2."
Stokes had to watch on as the rain ended England's chances of victory

— (Getty Images)
While this Ashes series may never have quite the same impact as 2005, in part due to the fact that it is not on free to air TV, it has caught the attention of many who are not usually cricket fans.
There will be parts of the Test match that live long in the memory, especially Zak Crawley's eye-catching 189, and Jonny Bairstow's quickfire 99 alongside James Anderson for the final wicket.
England have achieved what they set out to, for the first time in the series they dominated days not just sessions, while Australia were left floundering, and it looked poised for a home victory.
Australia were 214-5 and 61 runs behind England's first innings total, and although it finished in a draw, Stokes believes his side's achievements over the last year will be remembered.
"I said in dressing room the reward for your work isn't what you get, it's what you become," the England captain said. "I think what we've managed to become is a team that people will remember.
"I said that well before series started, that I wanted our team to try and play a brand of cricket that people will always talk about. I think regardless of how the series ends up people will always talk about us."
England tried to keep spirits up even as the rain fell in Manchester

— (Getty Images)
For Pat Cummins, the goal has stayed the same as has the message. Australia will not be content to retain the Ashes, they did so in 2019 and a lot of their key players are coming towards the end of their careers without one of the biggest prizes, an Ashes series win in England.
They have not won here since 2001, and despite cheers on the balcony when the draw was announced, there will be few celebrations in Manchester tonight, ahead of the fifth Test at the Oval on Thursday.
"I don't think there will be huge celebrations," Cummins said. "I think there will be maybe a bit of a pat on your back for retaining the series.
"There's been a lot of work that's gone into putting us in the position where a draw does make us retain the Ashes, but there's a Test match starting in three days so that's going to be the full focus."