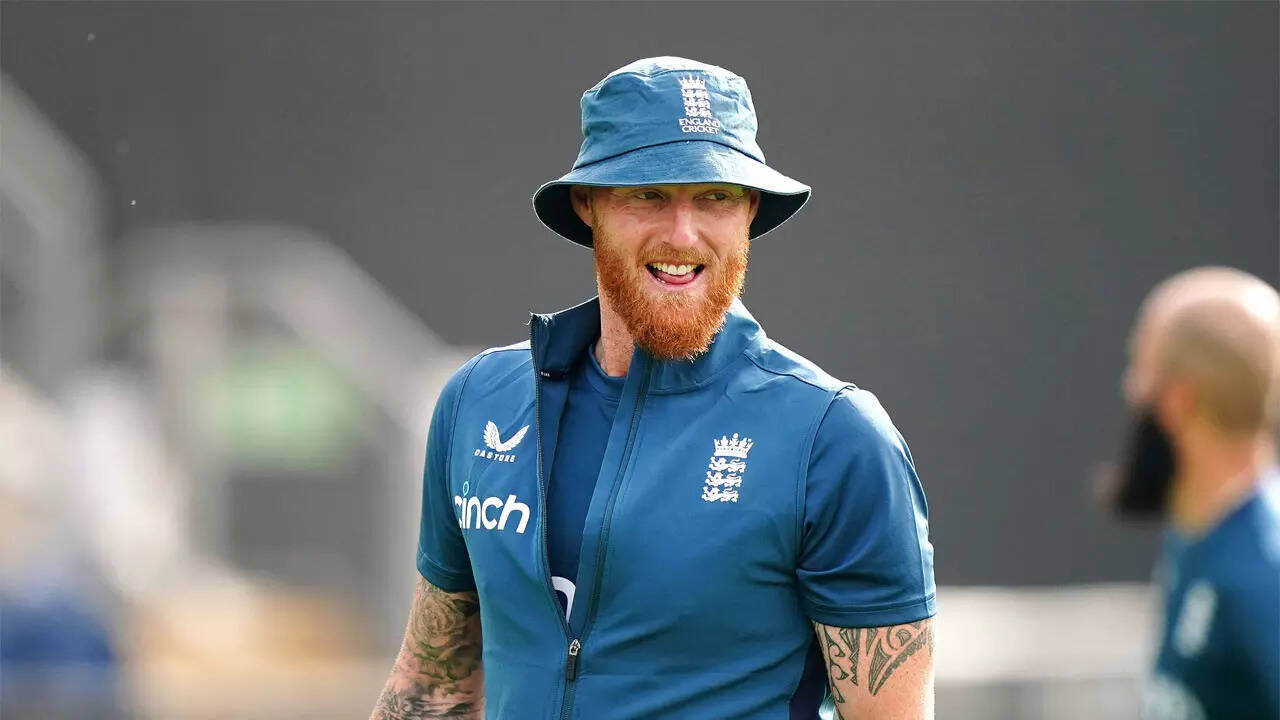 NEW DELHI: England all-rounder Ben Stokes has urged understanding for players who prioritize maximizing their earnings over international commitments, emphasizing that 'the cricket landscape is evolving right before us'.
Pacer Mark Wood recently raised uncertainty about renewing his central contract as he contemplates the prospect of capitalizing on Twenty20 franchise cricket opportunities.
Wood has signed up to the International League T20 in the United Arab Emirates, which begins on January 13, and could miss the first three Tests of a five-match series in India that starts 12 days later.
The 33-year-old told the Daily Telegraph that featuring in both was "not a viable option for England", adding there are "more things in play than just solely my love of playing" international cricket.
Earlier this year, opening batsman Jason Roy relinquished his England deal to play in US Major League Cricket but is in their preliminary squad for the 50-over World Cup, starting in India next month.
Players can earn vast sums in T20 leagues around the globe that outstrip what they earn for their country, for just a few weeks' work as opposed to the grind of touring.
England are attempting to offset the club versus country row by offering multi-year contracts, giving them greater control over their players, who in turn have extra security, to stave off T20 franchises.
England Test captain Stokes, speaking Thursday, on the eve of a four-match one-day international (ODI) series against New Zealand, said it was important to be conscious of different factors at play.
"Everyone's at a different point in their life, not just in their career, where other things have to be thought about by the individual," he said.
"If a person makes a decision because they think it's not only best for themselves but also the future and security of their family then it's very hard to disagree with that."
He added: "It's up to the individual. I think having a good and clear understanding that the landscape of cricket is changing in front of our eyes very quickly makes things like this a bit more easy to understand."
Stokes, who reversed his ODI retirement in time for the defence of England's 50-over World Cup crown, said opportunities for cricketers were "great for the sport".
"The more opportunities that come, the more people will be attracted to the sport and trying to make a career out of it," he said.
Michael Atherton, one of Stokes's predecessors as England Test captain, warned in the Times on Thursday that "the five-day game and bilateral international cricket is withering in front of our eyes".
Stokes, whose side are known for their swashbuckling style, rejected that assertion and said they can carry on the momentum from the recent gripping Ashes series, which ended 2-2.
"Me and (head coach) Brendon (McCullum) are very clear and obvious on what we want to achieve as leaders of the team at the moment," Stokes added.
"We'll keep continuing to drive that mentality and the reason behind everything we do on the field for the next generation of people coming through."
(With inputs from AFP)