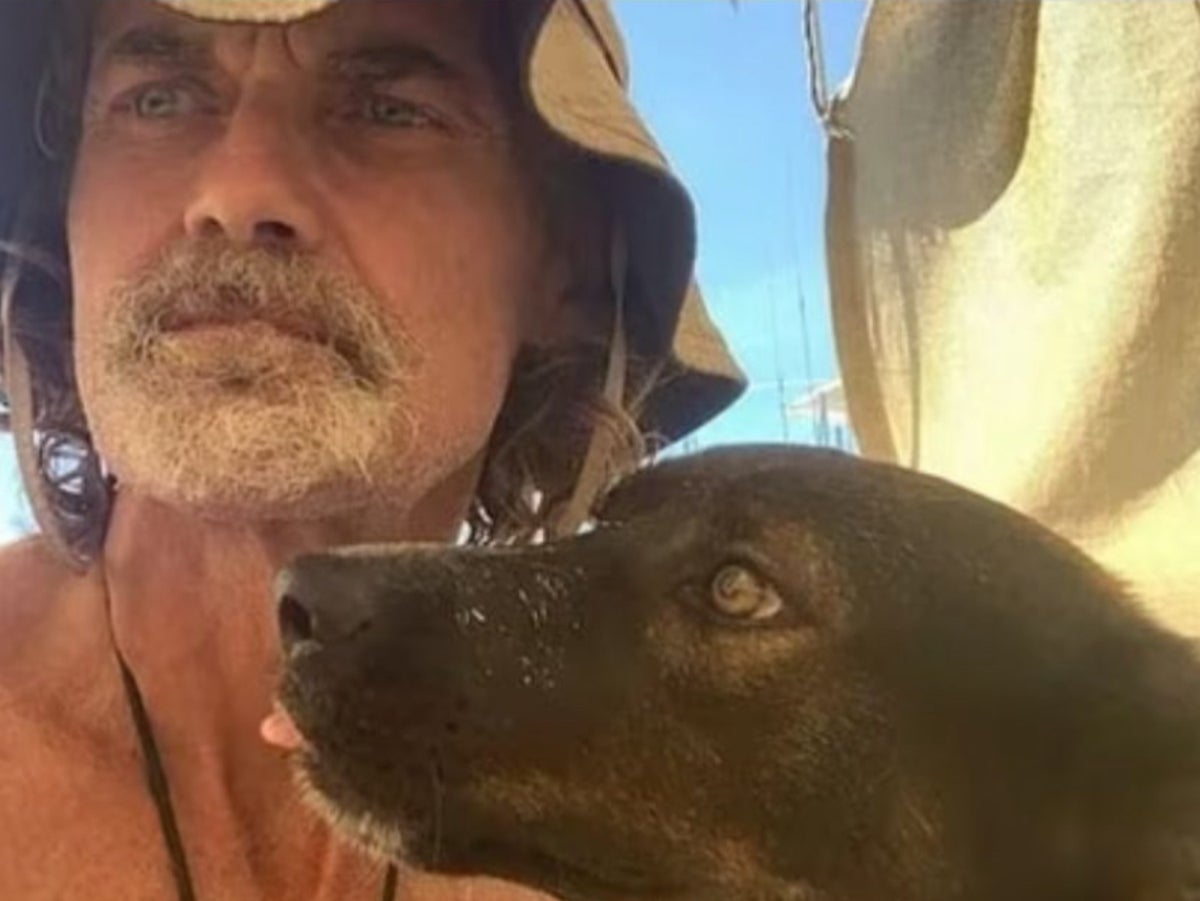 Ben Fogle has offered to pay to reunite Australian sailor, Tim Shaddock, with his dog, after an emotional separation.
The 49-year-old broadcaster presented the kind gesture in a recent Instagram post. As he reflected on learning about Shaddock and his pet, Bella, who were recently separated after spending three months adrift in the Pacific Ocean, he offered to help them.
"I was so moved and inspired by the story of Tim and Bella that I want to help them to be reunited again," Fogle wrote. "I would like to offer to pay for the quarantine and travel of Bella to Australia to join Tim Shaddock."
In the comments of the post, many fans praised the Animal Park presenter for the offer.
"Such a lovely and generous gesture Ben. The world needs more people like you," one wrote, while another added: "You're a good man, Ben."
Some fans asked Fogle to share an update about if he can reunite Shaddock and Bella, with one writing: "Please let us know how this goes…It broke my heart when I read they'd been separated."
Earlier this week, the 51-year-old Sydney resident and the dog were found off the coast of Mexico after being lost at sea for nearly three months. According to local news reports, the pair survived by eating raw fish and drinking rainwater. The doctor who attended to the sailor said he had "normal vital signs" and said his dog is "stable and very well".
The pair first set off on their voyage in April, from La Paz in Mexico to French Polynesia. Weeks into the trip, their boat was severely damaged in a storm, leading to them having to spend their days trying to survive while waiting to be rescued. Approximately two months later, it was reported that a helicopter accompanying a tuna trawler spotted Shaddock's boat.
"I have been through a very difficult ordeal at sea. I am just needing rest and good food because I have been alone at sea [for] a long time. Otherwise, I am in very good health," he told Australia's 9News after the rescue.
Shaddock later revealed that he'd decided to leave Bella in Mexico,  after a crew member from the rescue boat promised to give her a happy and loving home.
"Bella sort of found me in the middle of Mexico. She's Mexican," he explained. "She's the spirit of the middle of the country and she wouldn't let me go. I tried to find a home for her three times and she just kept following me onto the water. She's a lot braver than I am, that's for sure."
Speaking to The Associated Press on Tuesday, Shaddock said that while he plans to return to Australia to see his family, he's unsure when he'll return back to sea.