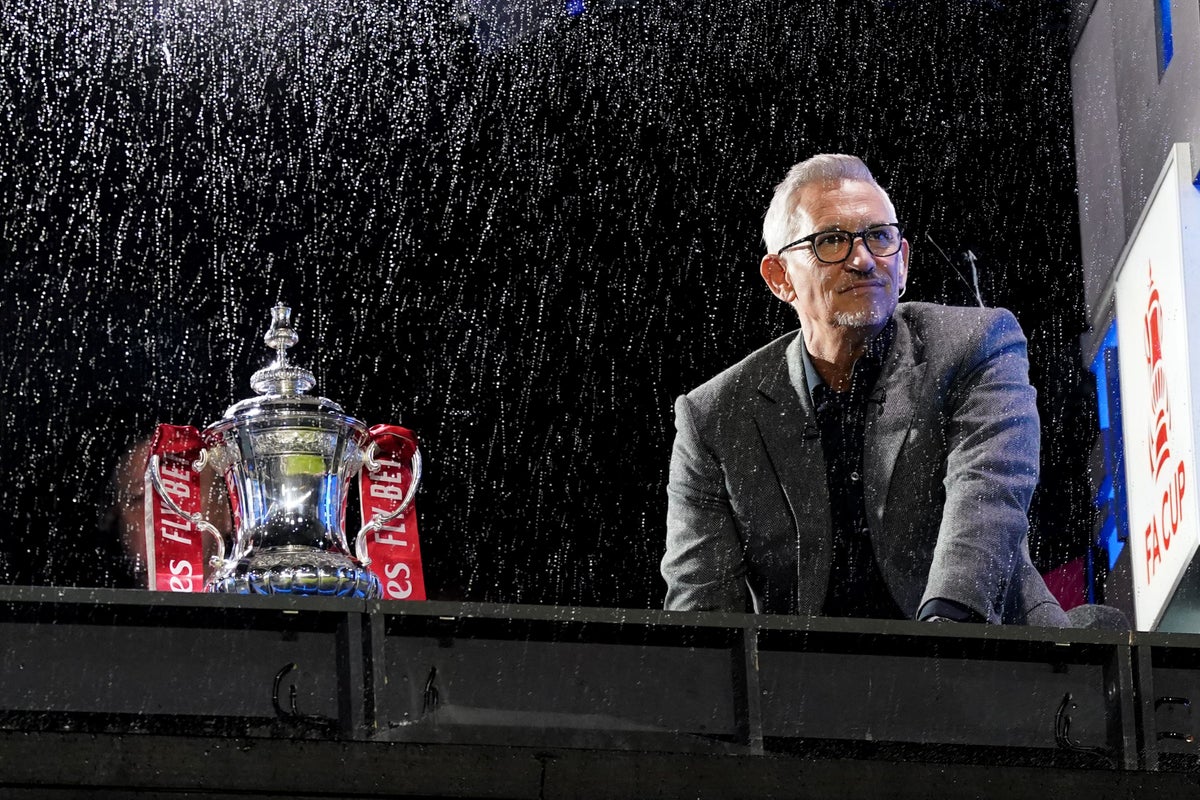 Sex noises interrupted BBC's live pre-match coverage of the FA Cup third-round replay between Wolves and Liverpool, causing consternation and hilarity among the presenters.
As host Gary Lineker and pundits Danny Murphy and Paul Ince were building up to the contest between the Premier League sides at Molineux on Tuesday evening, a loud recording of sex noises began to audibly blare out of the studio.
The trio initially gamely tried to continue with the broadcast as normal before Lineker was forced to acknowledge the disruption.
"Will you stop making those noises, Danny," joked Lineker. "It's not me," insisted Murphy.
The recording continued for a number of minutes, with BBC staff seemingly unable to locate the noise and switch it off, as Lineker's handover to Alan Shearer on the commentary gantry was similarly affected.
"I don't know who's making that noise," laughed Lineker as he threw to Shearer up in the stands.
Once the game got underway, Lineker suggested they had finally found out where the noises were coming from, posting a photo of an old mobile phone on Twitter, alongside the caption: "Well, we found this taped to the back of the set. As sabotage goes it was quite amusing."
A BBC spokesperson said on Twitter: "We apologise to any viewers offended during the live coverage of the football this evening. We are investigating how this happened."
The unusual drama didn't end there as around a minute into the game, the floodlights briefly went out, plunging Molineux into darkness, although they swiftly came back on.
It was thought to be caused by a local electricity outage that also knocked out the VAR system at the stadium, as well as the screens up in the commentary gantry.
Liverpool and Wolves were contesting a replay after their initial thrid-round encounter 10 days prior had ended in an enthralling 2-2 draw at Anfield. A trip to face Brighton in the fourth round awaited the winner.