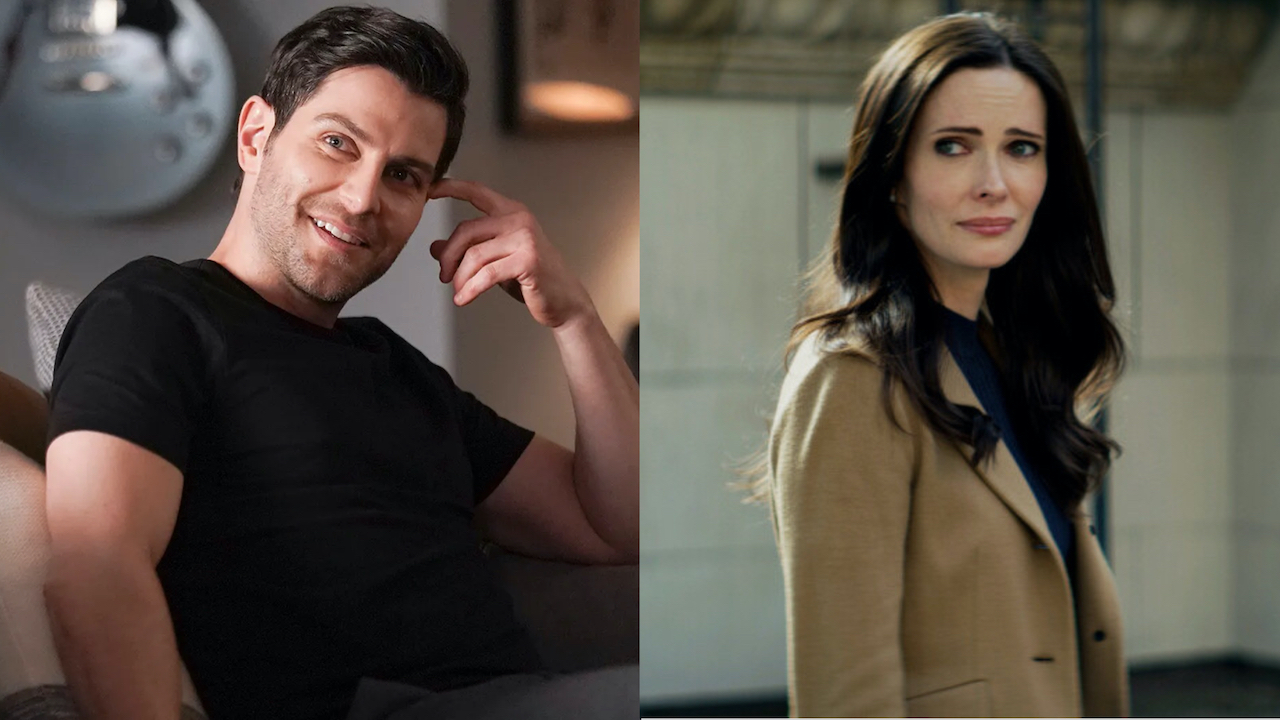 In addition to David Giuntoli and Elizabeth Tulloch having played romantically involved characters in the popular NBC series Grimm, the actors have a real life love story, marrying in 2016 and having a daughter in 2019. This little girl also finds herself in the unique situation of being raised by parents who both have DC Comics-related credits under their belt, as Giuntoli has voiced Batman in two animated movies and Tulloch currently stars as Lois Lane in Superman & Lois (though she was initially hesitant to do so). Fortunately for the actors, their child has become quite enamored with this corner of pop culture, and Giuntoli talked with CinemaBlend about what it's like raising a growing DC fan.
Following his first outing as DC Comics' Caped Crusader in 2021's Batman: Soul of the Dragon, David Giuntoli is back for Batman: The Doom That Came to Gotham, a 1920-set story following Bruce Wayne returning to Gotham City decades away and battling supernatural, Lovecraftian-inspired threats. Meanwhile, Superman & Lois is in the midst of its third season on The CW, though Elizabeth Tulloch has been playing Lois Lane opposite Tyler Hoechlin's Superman since the "Elseworlds" crossover in 2018. During my chat with Giuntoli about his experience on The Doom That Came to Gotham, I asked him about his thoughts on his wife's DC endeavor, and he had this to say:
David Giuntloi and Elizabeth Tulloch's daughter may not be old enough to watch Batman: The Doom That Came to Gotham or Superman & Lois yet, but it's good to hear she's already a DC fan. She's content enough simply knowing her dad is Batman and her mom is Lois Lane, and that's already put her on the path to reading DC comics, which Giuntoli is more than ok with, though naturally he's making sure she's not looking at anything age appropriate. Assuming her interest in comics isn't just a phase that eventually passes, I'd be curious to learn what her favorite DC stories are when she's older, as well as if she also becomes a Marvel fan.
As far as the present goes, David Giuntoli is joined in Batman: The Doom That Came to Gotham by Tati Gabrielle as original character Kai Li Cain, Patrick Fabian as a Robert Redford and Paul Newman-inspired Harvey Dent, Christopher Gorham as Oliver Queen and John DiMaggio as James Gordon, among others. As for Superman & Lois, highlights of this season so far include Chad L. Coleman playing an intimidating Bruno Mannheim, Sofia Hasmik sharing a different dynamic with Tyler Hoechlin now that Chrissy knows Superman and Clark Kent are one and the same, and Michael Bishop taking over as Jonathan Kent. Season 3 has also introduced the devastating twist of Elizabeth Tulloch's Lois discovering she has breast cancer, and by the end of "In Cold Blood," she heads out for her first chemotherapy session.
You can buy Batman: The Doom That Came to Gotham from Warner Bros. Home Entertainment on Digital, 4K Combo Pack and Blu-ray, and new episodes of Superman & Lois air Tuesdays at 8 pm ET on The CW. Use your HBO Max subscription to stream the show's previous two seasons and all sorts of DC movies, both animated and live-action.