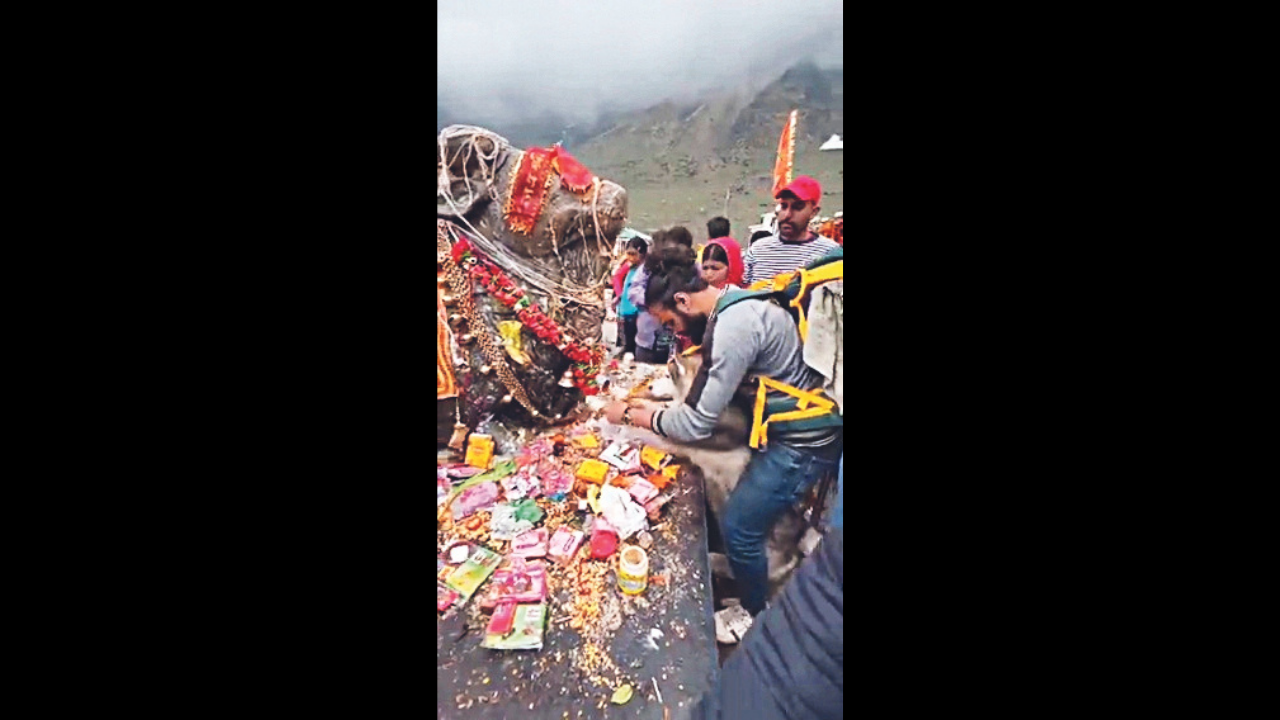 DEHRADUN: The Badrinath-Kedarnath Temple Committee (BKTC) has filed a police complaint against vlogger Rohan Tyagi who triggered a row earlier this week by taking his dog, a Husky, to the Kedarnath shrine and getting a priest to put a tilak (vermillion) on the dog's forehead.
BKTC president Ajendra Ajay slammed the Noida-based vlogger for uploading the video of the act on Instagram adding it had "nothing to do with devotion". After filing a complaint with police on Thursday evening, Ajay said, "His act was highly objectionable. It hurts the religious sentiments of people who have faith in Baba Kedarnath. Such acts breach the sanctity of the highly revered shrine."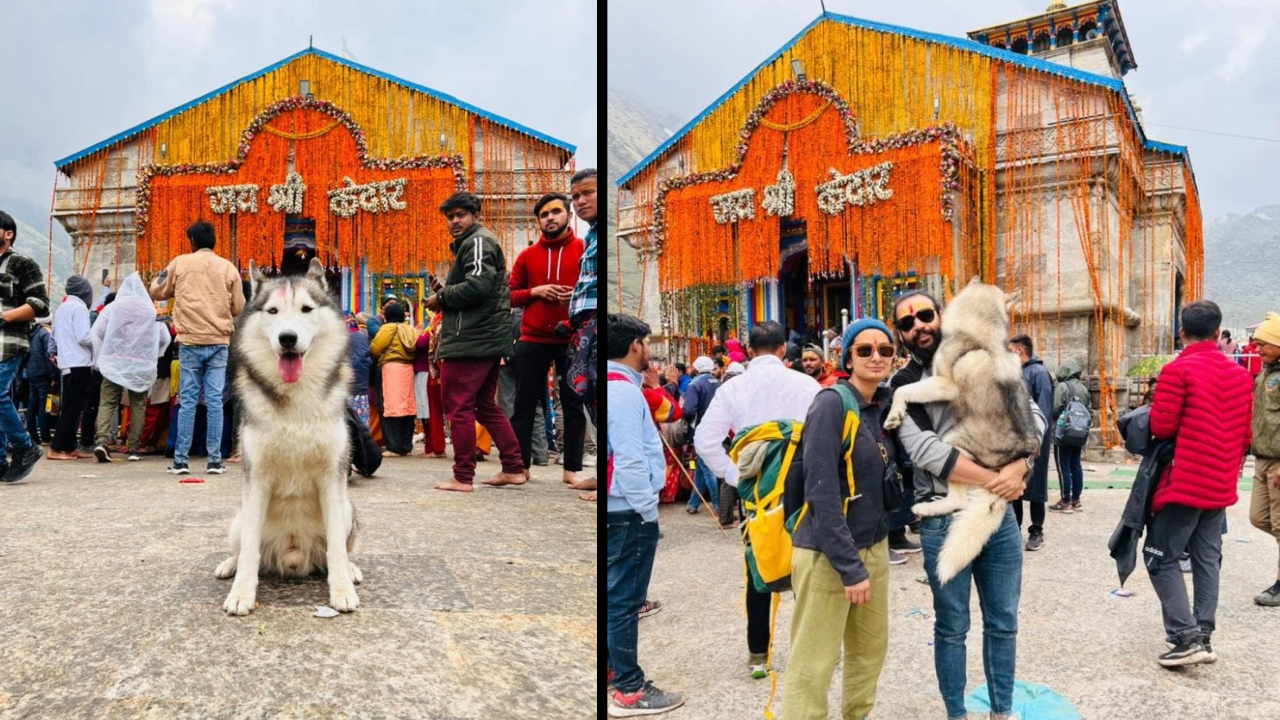 However, a case is yet to be registered in the matter. Ayush Agrawal, superintendent of police (SP), Rudraprayag, said, "We have received the complaint but a case hasn't been registered yet. We are first verifying the video and collecting all relevant information about the incident involving Rohan Tyagi and his dog Nawab."
On May 19, TOI had reported that BKTC members have been receiving complaints against "overzealous vloggers" who shoot videos in front of the shrine.
Meanwhile, Tyagi has defended his Kedarnath reel (short video clip) after the furore. On Friday, he uploaded a fresh video to his Instagram account, which has a following of 76,000, saying, "People post videos even when they go to a swimming pool. My dog and I trekked 20 kilometres to reach the temple. I don't see anything wrong in video-documenting our journey." He added, "I have taken my dog to all the temples that I visited across India in the past four years. So, why this drama now?" However, he put down this "reaction" video from the platform hours after uploading it.
Separately, in another case, two pilgrims from Haryana were found carrying a hookah to the Kedarnath shrine. A video featuring the two pilgrims was being widely circulated on social media platforms. Taking cognisance of this new video, the BKTC president said that he would raise the matter with concerned state government authorities. "If such incidents continue, places of devotion would not remain any different from tourist spots," added Ajay.
Last year, police had launched 'Operation Maryada' in Uttarakhand after tourists were found smoking hookah and indulging in "obscene" activities at places of worship in Haridwar and Rishikesh.