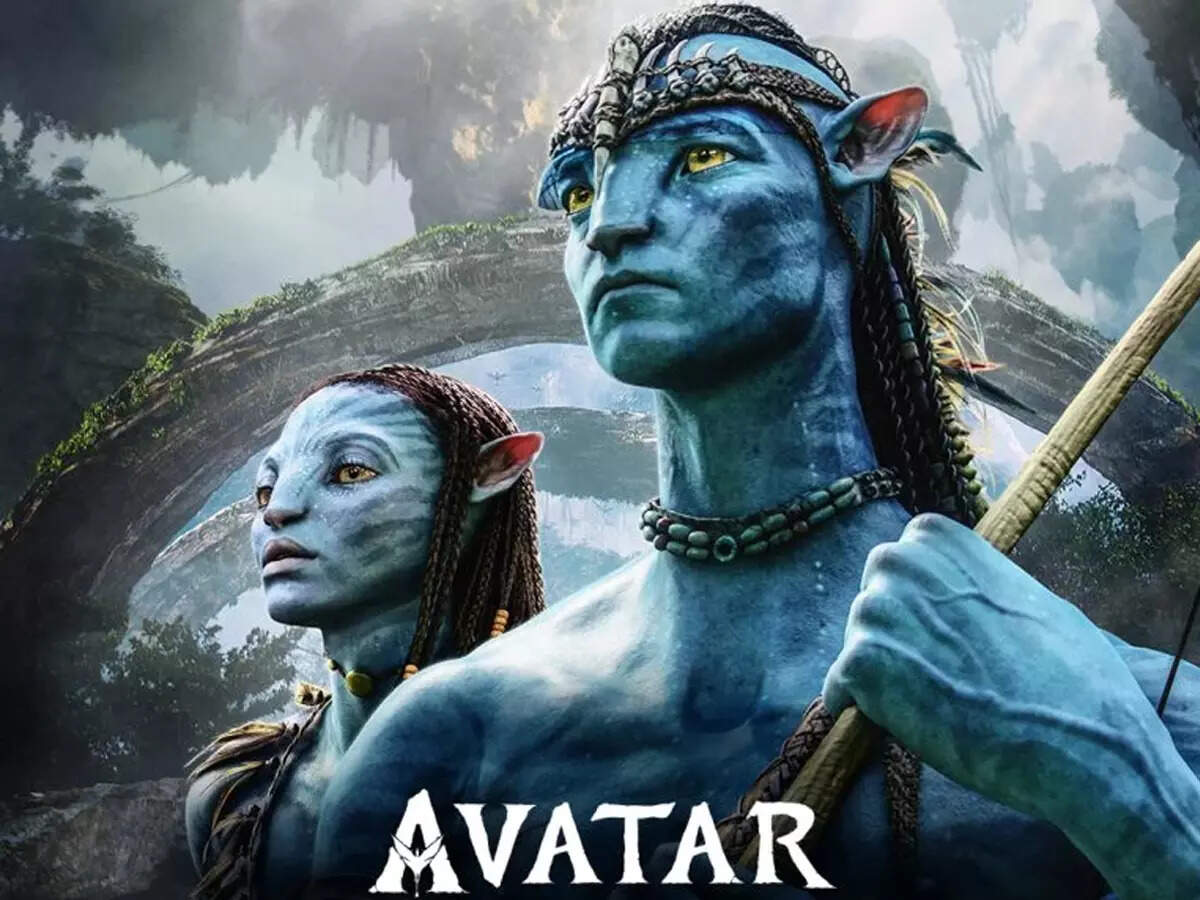 "Avatar: The Way of Water" topped $2 billion in global box office receipts on Sunday, sealing its spot as another hit franchise for the Walt Disney Co.
Director James Cameron had said the movie needed to reach the $2 billion mark just to break even. "The Way of Water" debuted in late December, 13 years after the original "Avatar" introduced the lush world of Pandora and became a worldwide phenomenon.
Box office sales for "The Way of Water" totalled $2.024 billion on Sunday, according to Disney estimates. After six weekends in theatres, it ranks as the sixth-highest-grossing movie of all time. Roughly $1.4 billion of ticket sales have come from international markets outside the United States and Canada.
"It's an unqualified success," said Paul Dergarabedian, senior media analyst at Comscore. "Any time you are in the billions you are in the pantheon of top franchises."
Disney has not disclosed the movie's budget, but the Hollywood Reporter said it cost at least $350 million to produce plus marketing costs. Studios split ticket sales with theatres.
The strong reception for the film also should help attract crowds to a Pandora area at Walt Disney World in Florida, analysts said, and spark merchandise sales for years to come.
"Avatar" was touted as one of the jewels in Disney's $71 billion purchase of 21st Century Fox assets in 2019, a property it could elevate alongside Marvel and Star Wars. Activist investor Nelson Peltz, who is seeking a seat on the Disney board, has argued that the company paid too much for Fox.
A third "Avatar" movie, which Cameron has already filmed, is scheduled to debut in December 2024. The fourth and fifth instalments are slated for December 2026 and December 2028.
The original "Avatar" enchanted audiences with groundbreaking visuals that told the story of Pandora's blue, 9-foot-tall Na'vi people. The 2009 movie remains the highest-grossing film in history with $2.9 billion in global ticket sales.
In "The Way of Water," actors Sam Worthington and Zoe Saldana return as Jake Sully and Neytiri 10 years later, now parents of five children. When humans return to go after Jake, the family takes refuge with an oceanic clan.
Cameron has directed three of the top six films of all time - the two "Avatar" movies and 1997 drama "Titanic."
The box-office domination for "The Way of Water" has been aided, in part, by a dearth of formidable challengers. The only new wide release from a major studio on the weekend was the thriller "Missing," from Sony's Screen Gems and Stage 6 Films. A low-budget sequel to 2018's "Searching," starring Storm Reid as a teenager seeking her missing mother, "Missing" plays out across computer screens. The film, budgeted at $7 million, debuted with $9.3 million.
January is typically a slow period in theatres, but a handful of strong-performing holdovers have helped prop up sales.
Though it didn't open hugely in December, Universal Pictures' "Puss in Boots: The Last Wish" has had long legs as one of the only family options in theatres over the last month. In its fifth week, it came in second place with $11.5 million domestically and $17.8 million overseas. The "Puss in Boots" sequel has grossed $297.5 million globally.
The creepy doll horror hit "M3gan," also from Universal, has likewise continued to pull in moviegoers. It notched $9.8 million in its third week, bringing its domestic haul to $73.3 million.
And while the popularity of horror titles in theatres is nothing new, Sony Pictures' "A Man Called Otto," starring Tom Hanks, has flourished in a marketplace that's been trying for adult-oriented dramas. The film, a remake of the Swedish film "A Man Called Ove," about a retired man whose suicide plans are continually foiled by his neighbours, made $9 million in its second week of wide release. It's taken in $35.3 million domestically through Sunday.