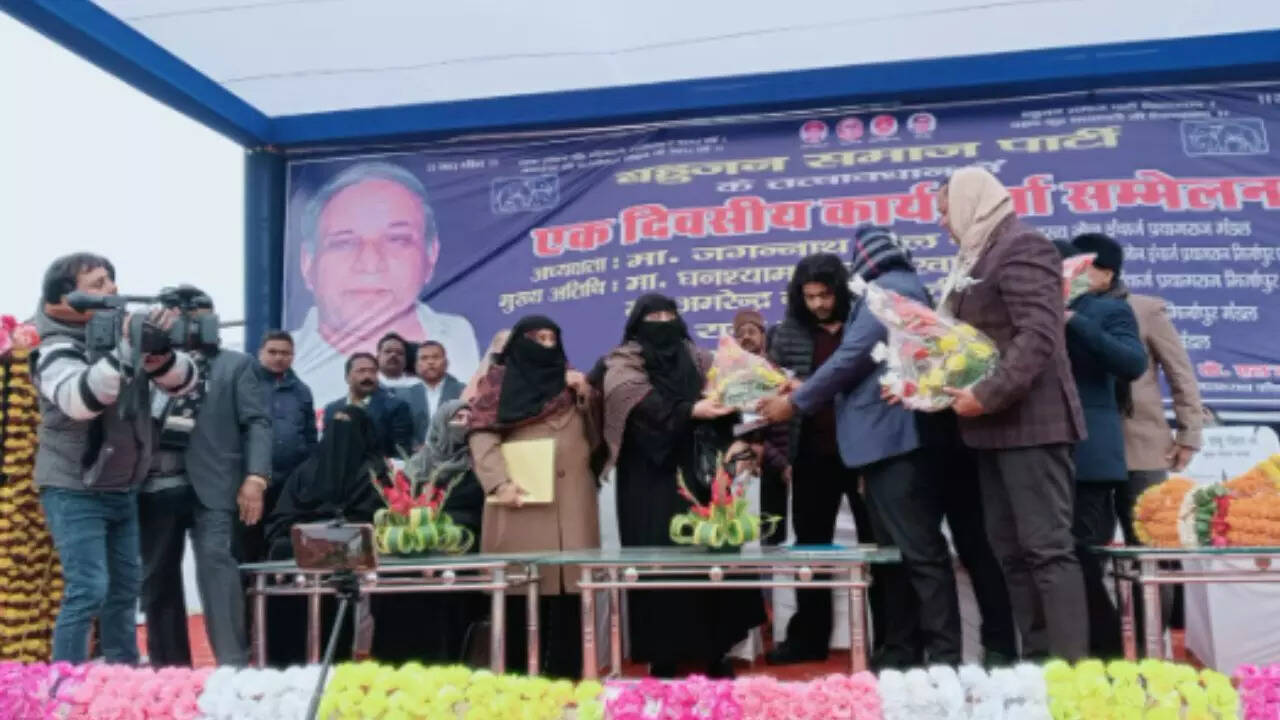 PRAYAGRAJ: Jailed mafioso-turned-politician Atiq Ahmad's wife Shaista Parveen along with her supporters joined Bahujan Samaj Party (BSP) in the presence of senior party leaders during a convention at Sardar Sewa Sansthan in Alopibagh on Thursday.
After joining BSP, Shaista said: "The combination of Dalit and Muslim could bring wonders in political field not only in UP but also across the country."
She added that Muslims are searching for a new hope as they were earlier compelled to stand with Samajwadi Party due to some reasons.
She claimed that BSP supremo Mayawati has asked her to contest mayoral seat election. "But I feel that things would be good and favourable when the BSP chief becomes the chief minister of the state."
Shaista said if she contests and wins mayoral election in upcoming urban local body polls she along with her family members and supporters would help the poor, needy and downtrodden.
She also narrated the sequences of atrocities being committed against her family and claimed that apart from her husband and ex-MP Atiq Ahmad, her brother in-law, two sons and around 250 supporters are still cooling their heels in different jails of UP.
Praising BSP chief Mayawati, Shaista said behan ji (as Mayawati is fondly called among her followers) is her real well-wisher.
"BSP is both disciplined and strong party and I would learn discipline soon," she said.
Shaista also claimed that her husband and ex-MP was earlier an independent leader and later got connected with SP supremo and former chief minister Mulayam Singh Yadav.
"However, my husband could not learn discipline due to friendship with SP supremo. My husband always liked BSP and even helped top BSP leaders earlier."
Shaista was earlier associated with Hyderabad-based AIMIM for more than a year.
Political experts said by inducting Shaista Parveen into party fold, BSP is looking for new political calculations like combination of Dalit and Muslims in view of upcoming parliamentary and urban local body polls.