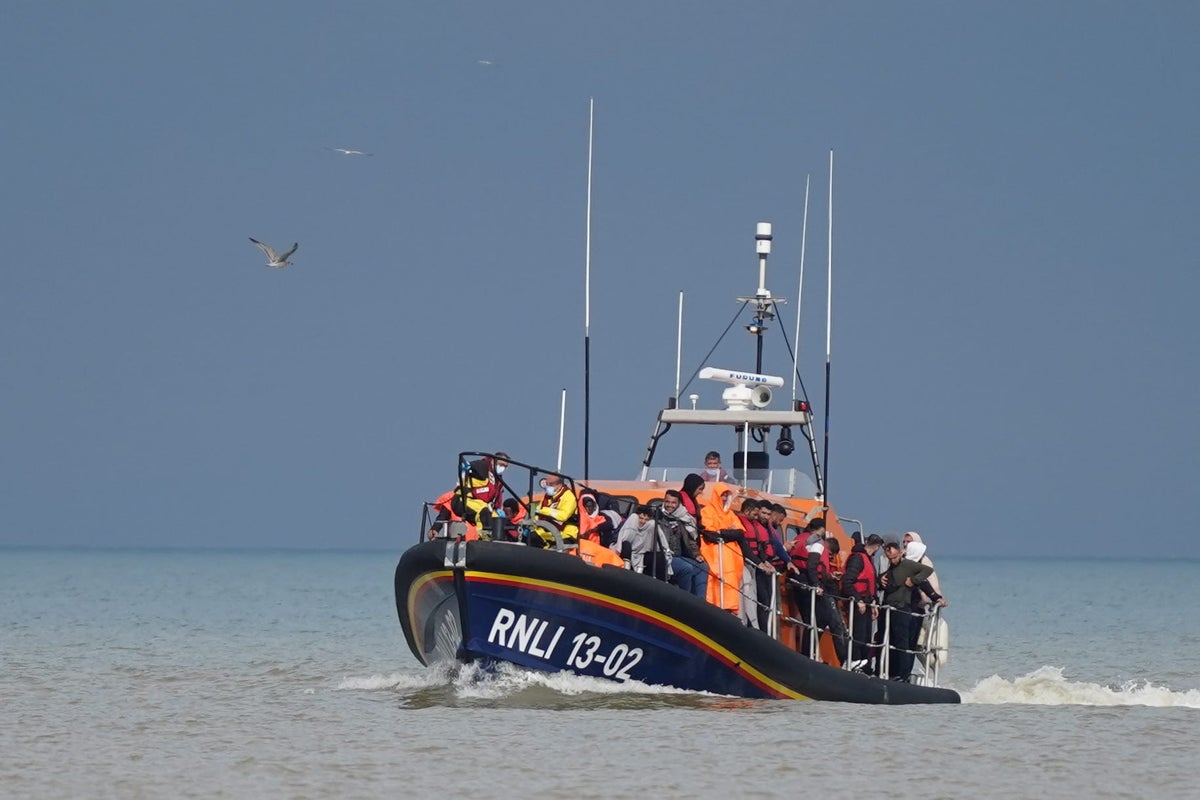 The Home Office has ordered asylum units to work solely on Albanian claims in a bid to speed up deportations – forcing other nationalities to suffer longer waits.
Sources say the push, codenamed Operation Bridora, aims to declare as many applications from Albanians "clearly unfounded" as possible and remove people from the UK after a surge in numbers arriving on small boats.
There are concerns that it will delay decisions for thousands of Afghans, Iranians, Syrians and asylum seekers from all other countries, with many already waiting years to find out whether they will be granted protection.
"It's discrimination," a source familiar with the drive starting on Monday told The Independent. "[The 'clearly unfounded claims' law] isn't applied to claimants from other countries equally."
Of the more than 140,000 asylum applications awaiting an initial decision in the UK, about 16 per cent (22,900) are from Albanians.
More than 16,000 outstanding claims relate to Iranians, 14,5000 to Iraqis, 9,000 to Afghans and around 7,000 to Syrians and Eritreans.
Clare Moseley, the founder of charity Care4Calais, said some of the nationalities being pushed to the back of the queue had asylum grant rates of up to 98 per cent but will now be "waiting even longer before they can restart their lives".
"Asylum claims should be heard fairly based on people's personal circumstances," she added.
"This new 'operation' would quite possibly be discriminatory but most certainly be ineffective in tackling the problems in the asylum system our government's policies have created. It will do little to reduce the backlog of asylum claims."
A two-decade-old law lists Albania among countries, including Ukraine, where the Home Office can declare asylum claims from citizens "clearly unfounded" because they are considered safe.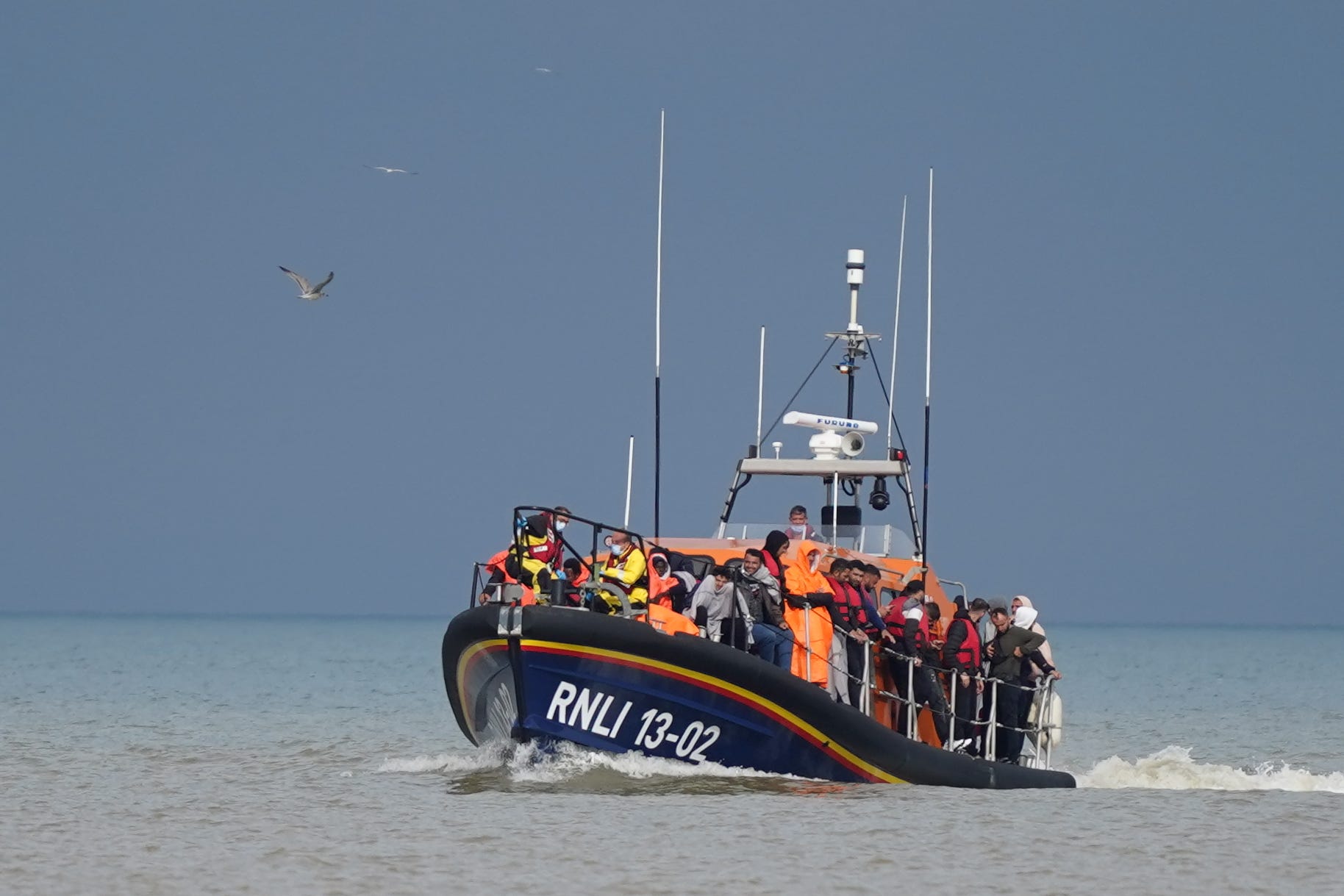 A source told The Independent that they believed the aim of Operation Bridora was to certify as many Albanian asylum claims as possible under the law, so that people can be removed from the UK and barred from appealing their cases from abroad.
"Apparently they have ruled out calling it Operation Clusterf***," another source remarked.
Jonathan Featonby, chief policy analyst at the Refugee Council, said that the organisation was working with Albanian refugees who were victims of trafficking and exploitation and have legitimate asylum claims.
"It's vital that every case is given a fair assessment," he added. "To pre-judge a claim based on biases about the applicant's country of origin is wrong. While the asylum backlog needs to be addressed, we cannot lose sight of the fact that we're dealing with the lives of real people."
It comes as the government prepares to bring yet more legislation to parliament in an effort to reduce small boat crossings, which have continued to rise despite years of hardline policies the Home Office said would act as a deterrent.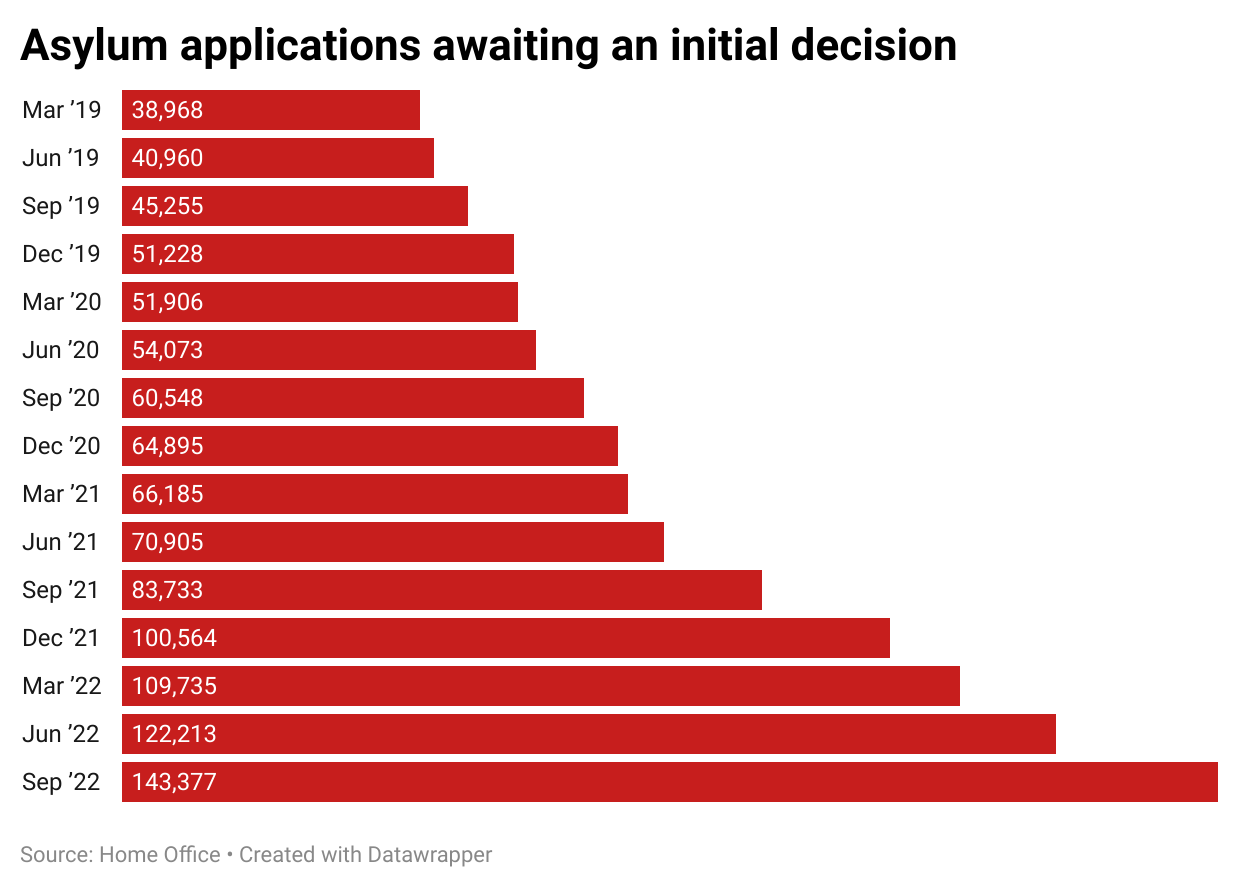 Both Rishi Sunak and Suella Braverman have focused on Albanians, broadly labelling them "illegal migrants", sparking calls from Tirana's ambassador for the "campaign of discrimination against Albanians living here in the UK to stop".
But on Thursday, the prime minister called the number of Albanian people crossing the English Channel in small boats "ridiculous" and vowed to "put illegal migrants from Albania back on flights and that will ratchet up over the year".
"Very soon we'll be introducing new laws into parliament which deliver the system which says if you come here illegally, you're not really going to be able to stay here," Mr Sunak added.
"Will have the ability in the vast majority of cases to send you to an alternative safe country, be that where you come from, if it's safe, like Albania or, indeed, Rwanda."
The government has not provided any details of the new bill and how it will operate.
Less than a year has passed since it passed another huge suite of laws, which made small boat crossings by asylum seekers a criminal offence, and announced the Rwanda scheme.
A Home Office spokesman said: "The government is taking action to bring the asylum backlog down, including doubling the number of asylum caseworkers to more than 1,270.
"This action will include 400 staff working to expedite claims from Albanian nationals and work has been ongoing towards this since it was announced publicly in December. It is incorrect to suggest processing Albanian asylum claims is at the expense of other nationalities.
"We value our Albanian community in the UK, and continue to welcome those who arrive legally and contribute to our society. However, we are seeing large numbers risking their lives to enter illegally, placing an unsustainable strain on our asylum system."