ASX snaps two-day losing streak after Wall Street gains on hopes US debt ceiling deal will end Washington impasse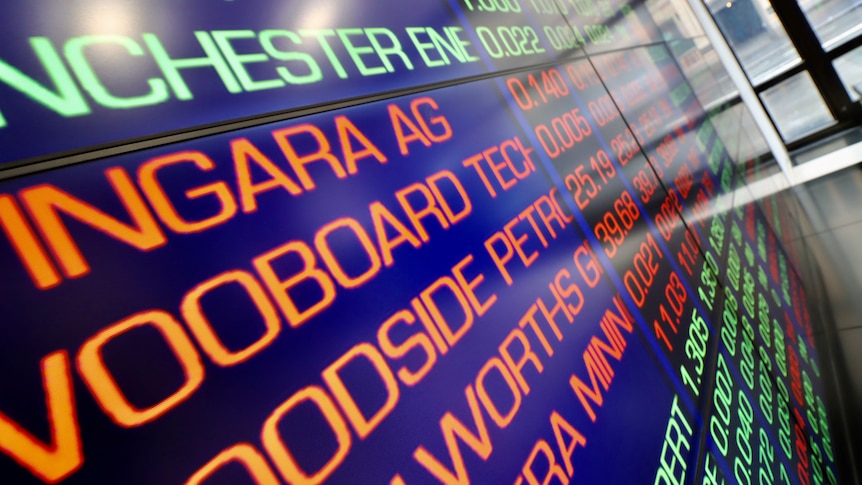 The Australian share market has tracked Wall Street higher on hopes that congressional Democrats and Republicans can reach a deal to avoid a government debt default in the US and ahead of the latest US employment data out at the end of the week.
The local market made gains after two days of falls.
The All Ordinaries index increased 0.7 per cent, to 7,551.
The ASX 200 index also rose by 0.7 per cent, to 7,257, with most sectors higher, led by financial firms, healthcare, technology and industrials.
Education and oil stocks were the only sectors that declined.
Going up on the ASX 200 were Super Retail Group (+7.8pc), KFC operator Collins Foods (+6.9pc) on a new franchise deal in the Netherlands, and lithium miner Pilbara Minerals (+6.7pc).
Heading down were coal miner Whitehaven Coal (-7pc), casino firm Star Entertainment Group (-4.2pc) and oil producer Santos (-2.2pc).
Fortescue Metals (-1.9pc) announced it would buy 60 per cent of a Dutch renewable energy company as it expands further into future energy markets.
Oil prices hit multi-year highs early, but crude prices retreated overnight on the news about a potential debt ceiling compromise and after Russia moved to calm natural gas markets. 
Brent crude fell almost 2 per cent overnight and, at 4:45pm AEDT, was at $US80.72, down 0.4 per cent.
Spot gold slipped 0.3 per cent in Asian trade, to $US1756.02 an ounce.
The Australian dollar lost today's modest gains and, at 4:30pm AEDT, was steady at 72.77 US cents.
Asian shares also rallied on news of the potential debt deal in Washington. 
The Nikkei 225 index rose 0.9 per cent and the Hang Seng in Hong Kong put on 2.6 per cent. 
Mainland Chinese markets were closed for a holiday.
ACCC unhappy over Qube port takeover
The competition watchdog has launched an investigation into logistics giant's Qube Holdings' takeover of the Newcastle Agri Terminal for $90 million.
The Australian Competition and Consumer Commission said the takeover potentially breached competition laws. 
The ACCC was notified of the transaction in early September.
But the regulator said it wasn't given enough time to scrutinise the deal because Qube rushed to complete the takeover three weeks later, after competition concerns had been raised by third parties.
The ACCC said the concerns relate to Qube's dominance over the supply chain for the delivery of bulk grain and the potential for it to engage in anti-competitive bundling of storage, handling and transport along with terminal services.
Qube shares fell 0.6 per cent to $3.27.
Priceline owner in takeover battle 
Australian Pharmaceutical Industries (API) rose more than 2 per cent on the news that retail conglomerate Wesfarmers had lifted its stake in the Priceline owner to 19.3 per cent with the purchase of 95.1 million shares.
Wesfarmers is looking to take over API, which owns chemist chains including Priceline.
It is believed that Wesfarmer's creeping acquisition was an attempt to block pharmacy chain Sigma Healthcare's rival takeover bid, and it told the market so.
"The Wesfarmers proposal is superior to the Sigma proposal and is in the best interest of API shareholders.
API told the market last month that the Sigma offer was a better deal for investors. 
Its shares have jumped by one third since it got its first bid from Wesfarmers in July. 
Wesfarmers shares rose 0.5 per cent to $54.33 and Sigma Healthcare shares were flat at $0.57.
API shares rose 1.7 per cent to $1.32.
Big 4 banks hit with climate change resolutions 
Shareholder resolutions have been lodged with ANZ, NAB and Westpac calling on the banks to end their lending to the fossil fuel industry.
The resolutions, supported by environmental finance organisation Market Forces, call on the banks to stop funding new fossil fuel projects and to reduce exposure to the coal, oil and gas industries in line with the Paris Agreement target of net zero emissions by 2050.
Commonwealth Bank investors will vote on a similar resolution next week at their annual general meeting.
ANZ (+1), Westpac (+1.4pc) and NAB (+1.6pc) shares rose, while the Commonwealth Bank regained its losses and ended flat.
The resolutions come ahead of the COP26 climate talks in Glasgow, which start at the end of the month.
A report in May by the International Energy Agency said there should be no new fossil fuel projects after this year in order for the world to reach its target of new zero emissions by 2050. 
US debt deal hopes as time runs out
US Senate Republican Mitch McConnell said his party would support an extension of the federal debt ceiling into December, a move that would head off a historic default on the $US28.4 trillion ($39 trillion) debt limit with a heavy economic toll. 
The US Senate postponed a vote as the Democrats considered the Republican plan that could potentially defuse the standoff that is threatening to harm the economy. 
Infrastructure Capital Advisors portfolio manager Jay Hatfield said Mr McConnell's remarks could help end the months long standoff. 
"That's going to be interpreted in the short run as positive."
The Dow Jones Industrial Average gained 0.3 per cent to 34,417, the S&P 500 rose 0.3 per cent to 4,364, and the Nasdaq Composite put on 0.5 per cent to 14,502.
Stocks fell early after a strong showing of private jobs in September fuelled bets the Federal Reserve could start reining in monetary stimulus soon.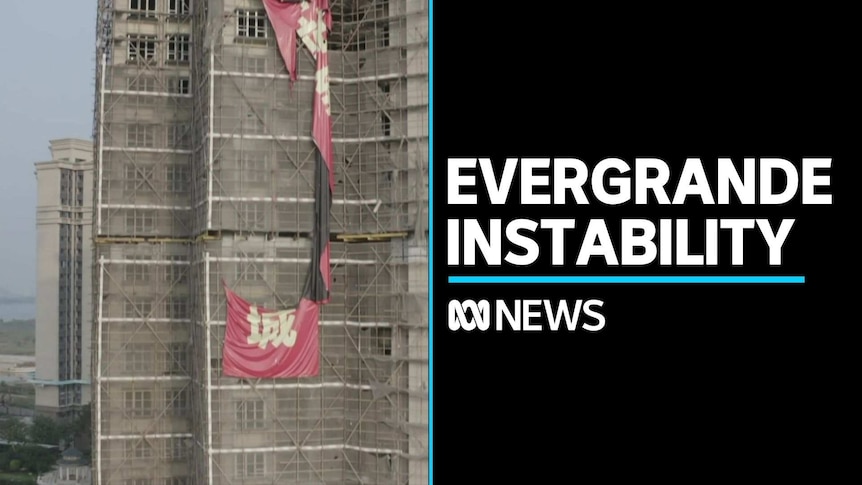 Tech giant Amazon (+1.3pc) and Google parent Alphabet (+1.1pc) rose after the benchmark US 10-year Treasury yield retreated from three-month highs.
The ADP National Employment Report showed private payrolls increased by 568,000 jobs last month while economists polled by Reuters had forecast a rise of 428,000 jobs.
Mike Loewengart from E*Trade Financial said investors were worried that good economic data could prompt sooner-than-expected interest rate rises by the Federal Reserve.
But the fact that hiring is up shouldn't be discounted — it's definitely a good thing in terms of recovery."
The official US employment figures are out tomorrow. 
In Europe, markets were in the red.
The FTSE 100 dropped 1.1 per cent, to 6,996, the DAX in Germany lost 1.5 per cent, to 14,973, while the CAC 40 in France fell 1.3 per cent, to 6,493.
ABC/Reuters