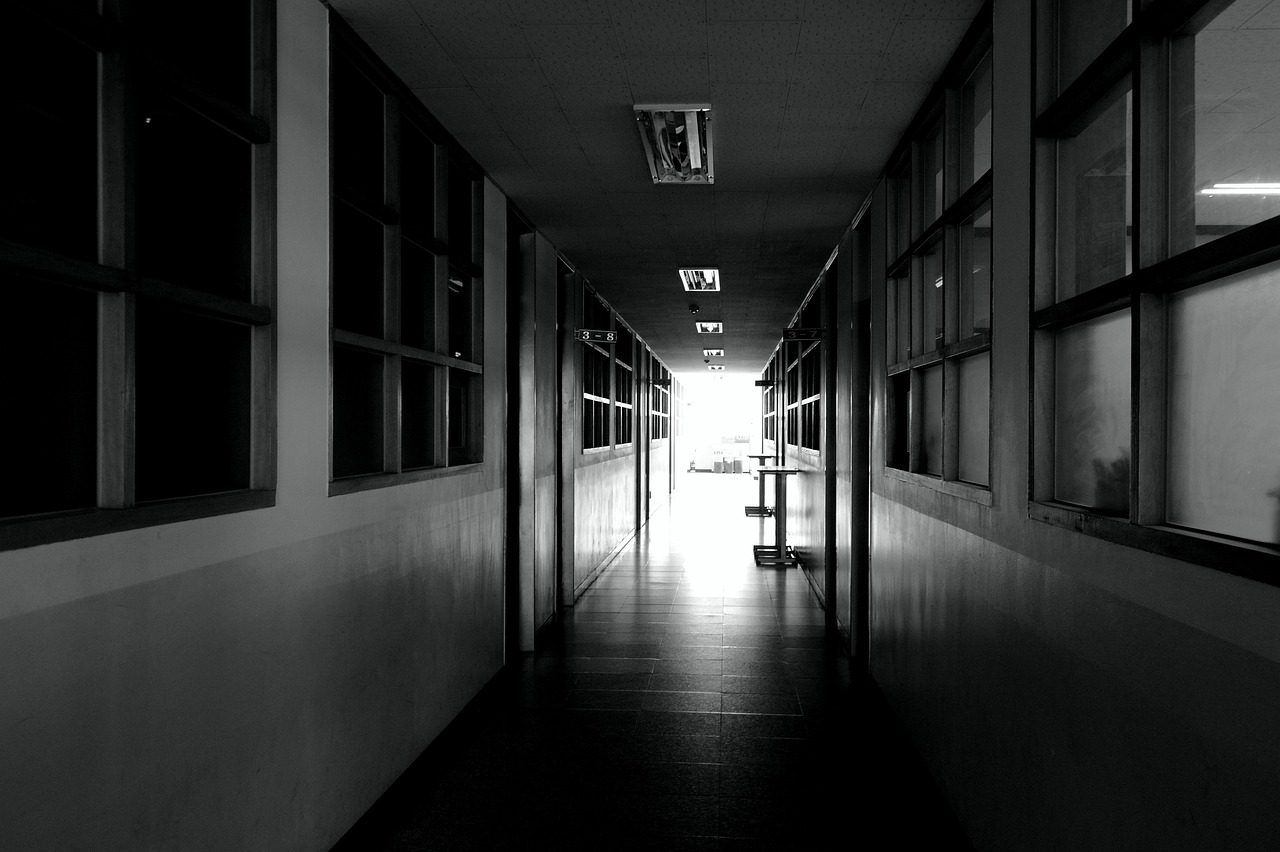 The definition 'at risk' is typically assigned to a school or district that has not been able to meet the accountability standards outlined by the state and the U.S. Department of Education. 
However, there is another factor putting our schools at risk that has nothing to do with student performance and everything to do with society at large. As of this publication, there have been 13 school shootings in the U.S. in 2023. That is an average of 4.3 shootings each month this year. If this rate continues, by the end of 2023, the number of school shootings will be 52. 
In my hometown of Nashville, a small private school located in a quiet older neighborhood of Nashville away from the hustle and bustle of downtown experienced the worst tragedy a school can experience. A former student entered the school with the intention to kill. The Head of the School confronted the armed intruder only to meet her death, along with the custodian and a substitute teacher who came to her aid. Three children lost their lives as well. 
A month has passed, and the journals are now being released containing the innermost thoughts of the person who committed this travesty. And the bottom line is she was a troubled soul. 
School Shootings Continue to Rise 
This event adds Nashville to the growing list of cities experiencing school shootings. The Center for Homeland Defense and Security has mapped out school shootings since 1970.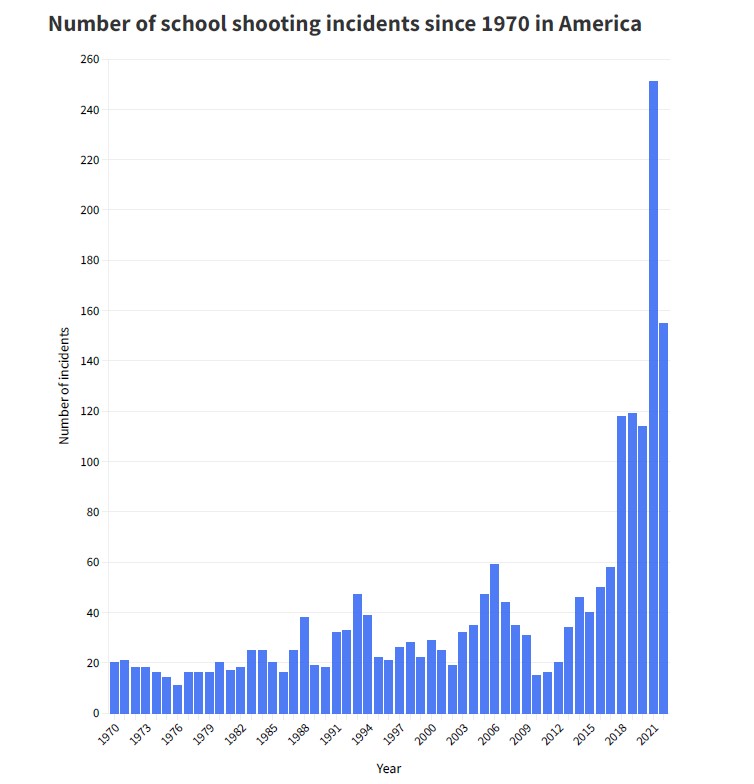 It is a tragedy looking at these numbers and realizing that we've lost more than 368 children and teenagers in our public schools due to school shootings, and over 1,000 have been injured. The very place where students should feel the safest, they are murdered in cold blood. 
No state is immune from these events, and the historical data suggest the situations of the shootings vary tremendously. Regardless of which state you review, what doesn't change is the use of a gun. Many argue that gun control can solve this problem in our country, while others point to the rising mental health challenges. 
Each side has valid points. Although the Second Amendment of the U.S. Constitution calls for the right to bear arms, it doesn't say -- nor was the intent of our forefathers -- to bear military-grade assault weapons. The term 'bear arms' describes the right to carry weapons for non-military purposes. States such as Michigan, California, Colorado, Wyoming, and Washington have strengthened their gun laws in the past two years. Yet only 10 states have laws restricting assault weapons. Giffords Law Center maintains a scorecard of state gun laws and allows users to compare state legislation.  
School Mental Health Support Stretched Thin 
Gun regulation isn't the only solution. We really must try to support better mental health. The increase in substance abuse, depression, and anxiety prompted the World Health Organization to release a brief on mental health outlining the challenges and the resources available and required to address the crisis. Dr. Garrett Rossi offers commentary in the Psychiatric Times, sharing his opinion of barriers to resolution, including the increased challenges in treating patients with mental illness -- just last month, a patient shot other patients in a waiting room of a mental health provider in Atlanta. 
Schools haven't prioritized counseling programs or services over the years, which has increased the student-to-counselor ratio and impacted mental health supports. The American School Counselor Association data suggests that more than 50% of schools are over ratio, meaning counselors serve more than 250 students per counselor. Indeed, the average ratio today is 408 students to one counselor. 
Our poor efforts and progress in gun control and mental health support create an opportunity for more shootings and other criminal acts in our schools. Now is the time to assess regulation on gun control, especially assault weapons, and to acknowledge that we are not serving our students well in support of their mental health needs. The sooner we pay attention to these issues nationwide, the sooner we can reduce the risk to our student's safety at school. 
To share your feedback and ideas on this article, consider joining our Tech & Learning online community here