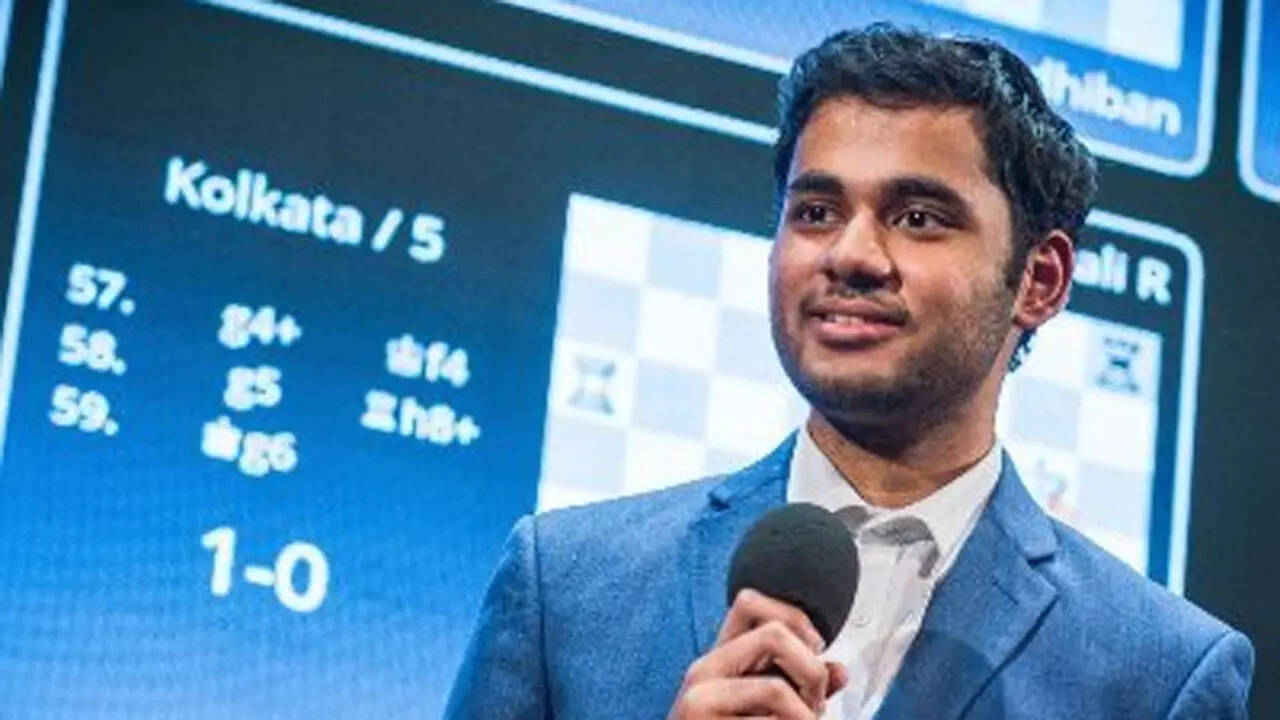 Grandmaster Arjun Erigaisi is in the form of his life. Weeks after starting 2022 by winning the Tata Steel Challengers in Wijk Aan Zee, the 18-year-old from Warangal notched up his maiden senior National chess crown in Kanpur on Thursday. Arjun who scored 8.5 points from 11 rounds in the competition was tied for first place along with GMs D Gukesh and P Iniyan but won the event on a better tie-break score. Gukesh finished second while Iniyan settled for the third spot.
The victory earned Arjun 11 ELO points to take his rating to 2670. He is India No. 4 ranked player behind five-time former World champion Viswanathan Anand, P Harikrishna and Vidit Gujrathi.
Arjun undefeated during the course of the competition began his campaign with victories in the first four rounds. He drew his fifth-round game against Gukesh before getting the better of former National champion Abhijeet Gupta in the sixth round. In the penultimate round, Arjun drew with Iniyan and had the same result in the last encounter against Sethuraman too. "I think this was a very tough tournament with so many high-quality players, and to win it is definitely special. Gukesh and Iniyan too played very well as it went down to the wire," Arjun told TOI.
Arjun is hopeful that his performances in recent times will help him to get a sponsor. "So far my father, a neurosurgeon in Warangal, has been sponsoring me. But it will be great to have a sponsor," Arjun pointed out.
Srinath Narayanan, Arjun's coach, feels his ward was incredibly motivated ahead of the tournament. "The win in Wijk Aan Zee has spurred him to do better. He looked in good touch coming into the competition and it is definitely refreshing to see him perform the way he has right through the tournament," Srinath said.
Arjun's next over-the-board tournament will be in Dhaka in the Bangladesh chess league where he will be turning up for the Bangladesh Police team along with Gukesh.